Lavender + Lemon = Spring
I've got spring fever in a bad way.  While my husband and son lament the melting snow (it signals the end of snowboarding season) I'm jumping for joy at every bit of sun and warmer temperatures.  I know it will get wet and cold again, but I'm loving the promise of spring just around the bend.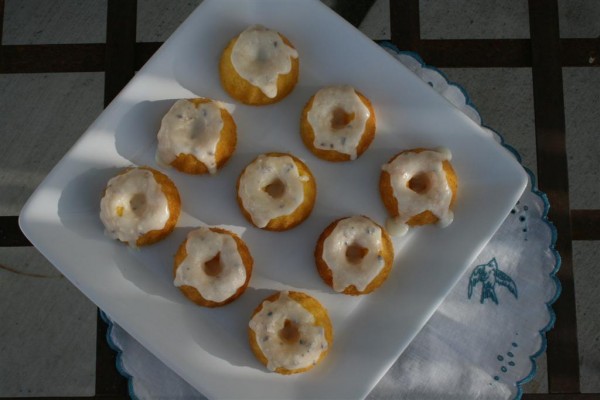 To celebrate the coming season I decided to make my favorite

Citrus Lemon Bundt Cake

.  Instead of lemon pudding I added vanilla pudding (it was all I had on hand).  At the last second, I got out my miniature bundt cake pan instead and made 36 mini-cakes.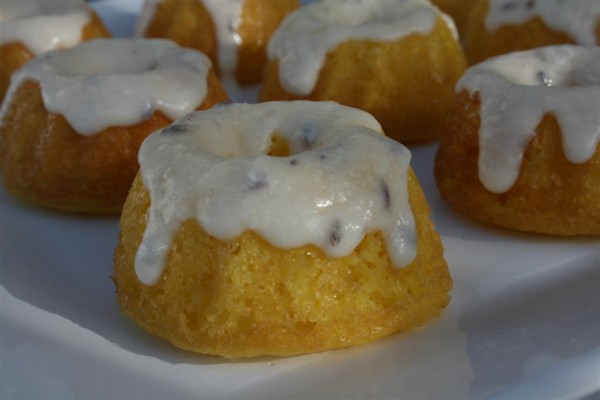 Then an idea came:  what if I add lavender to the glaze?  Why not?  So I adapted the glaze a bit to make it a lavender-lemon flavor.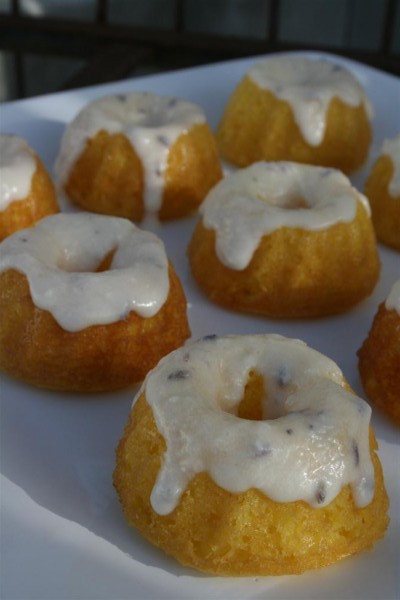 Heavenly.  Mouthwatering.  And oh, so cute.  I've got big plans for these cakes.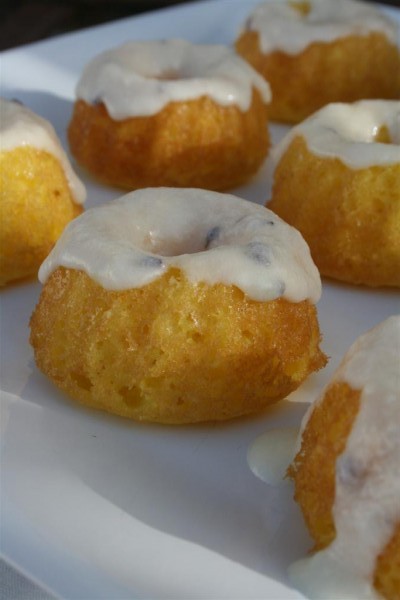 The vanilla pudding didn't hurt the flavor of the cakes at all.  I love how moist they are, and the lavender flavor is a most delicious addition.  I want to experiment a little bit more with the glaze recipe, but I'll share it when it's perfect.
What are you doing to welcome spring?
HH