Houndstooth Pillows
This little project is now complete.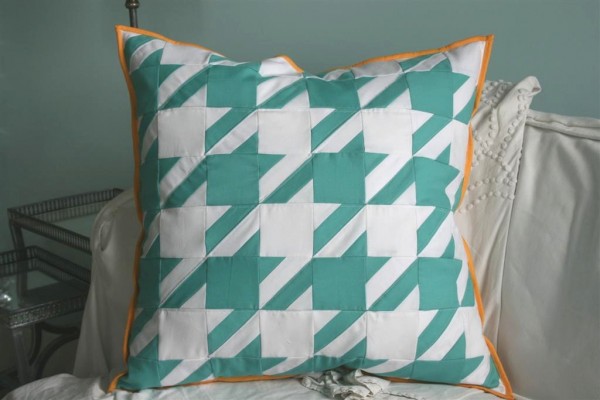 I made a pillow.  I liked it so much that I made a second pillow.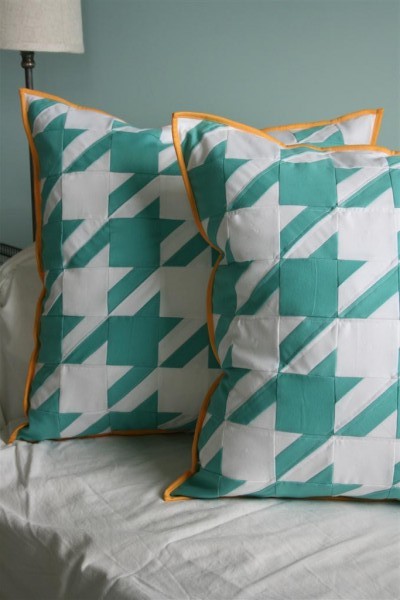 Because the sun can't seem to find its way out from behind the clouds, I added sunshine of my own.  I bound the pillows in a solid orange that reminds me of Sunny Delight.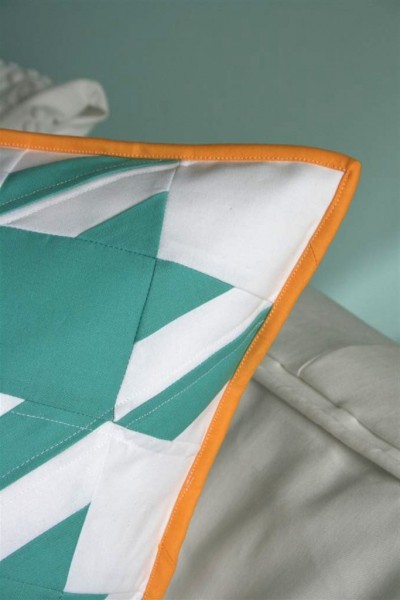 I'm glad I did it.  It frames the houndstooth with a punch of bright color and is the perfect finish.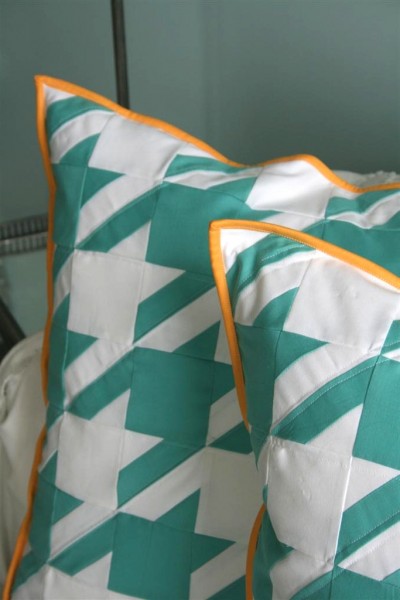 After piecing the fronts, I lined them with a piece of white cotton duck cloth and "quilted" them very lightly.  I then added solid white backs of the same cotton duck, with zippers in them.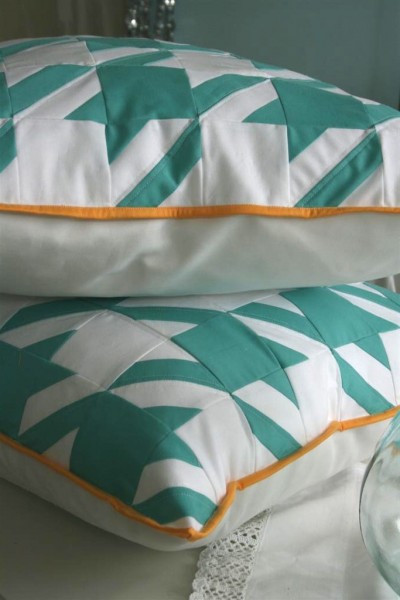 I'm super pleased with how they turned out.  They're bold, bright and fun to look at.  The scale of the houndstooth print was an experiment that worked out perfectly.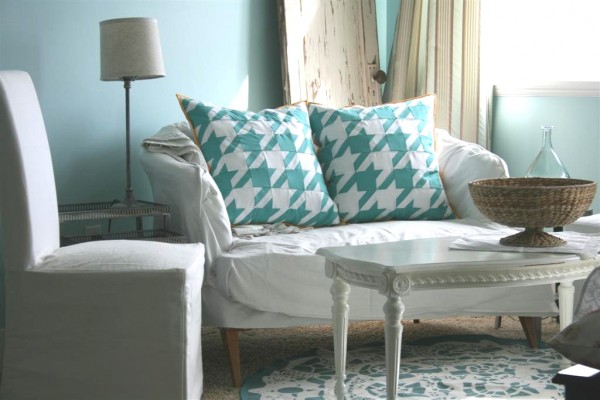 Tedious as the pattern is to piece, I love these pillows so much that I'm considering a quilt in different colors.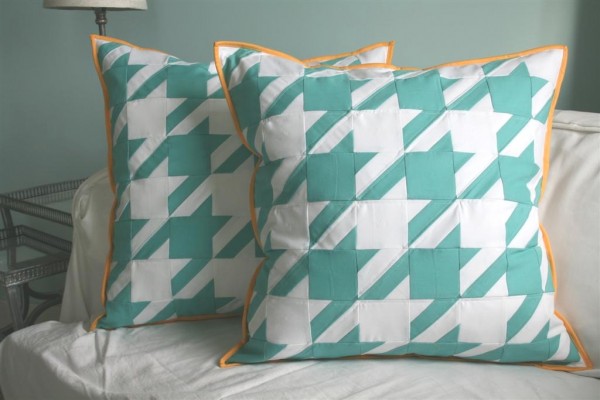 Until then, the pillows make me smile, and that's a good thing on cloudy days!
Hoping your day is sunny,
Jennifer