Bistro Awning DIY
I think this little awning is adorable.  I love the stripes.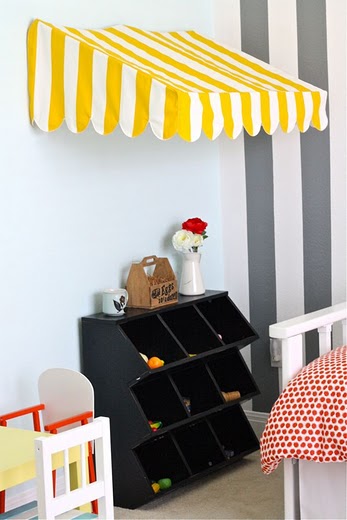 I would love to make one.     I'm half tempted to put them over a set of twin beds.    The toy room would be an option also, maybe over the toy kitchen.   This will be a fun idea to toss around.   Where would you use one?
Tutorial found here.