Sand Dollar
I have always loved sea shells.  I still have the shells I collected as a child.   And while I love sea shells, I've never liked resin replicas.  I prefer the real thing.
Until now.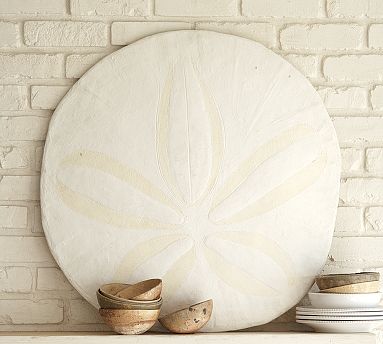 This over-sized replica from

Pottery Barn

looks really awesome to me.   Measuring 30 inches across, it would make a great statement over a mantel.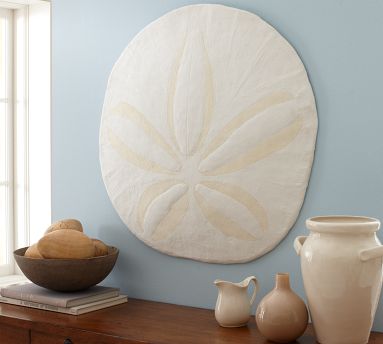 I dream of decorating a beach house someday.  That probably stems from summer vacations at the beach and many weeks spent in my Grandpa's beach house thinking of ideas for how to maximize space and update the look.   It would be SO MUCH FUN.  This sand dollar would most definitely be on my wish list of accent pieces to incorporate.

This artwork

from Ballard Designs is on the list as well.  I've had a picture of this piece on my inspiration board for months.  I love the simplicity of it.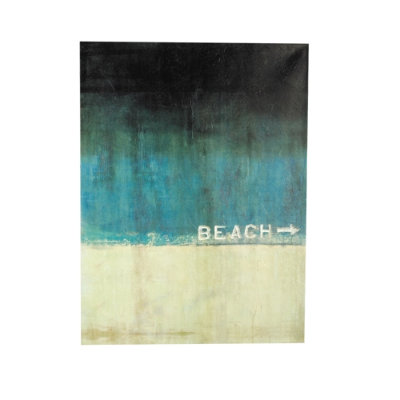 Perhaps if I dream of the beach the sun will come out today.   I am weary of gray clouds.  Is it just me, or do gray skies seem to decrease your productivity?  I hate that feeling.
I'm hoping for some sun!
HH