Yellow Chevron Crib Skirt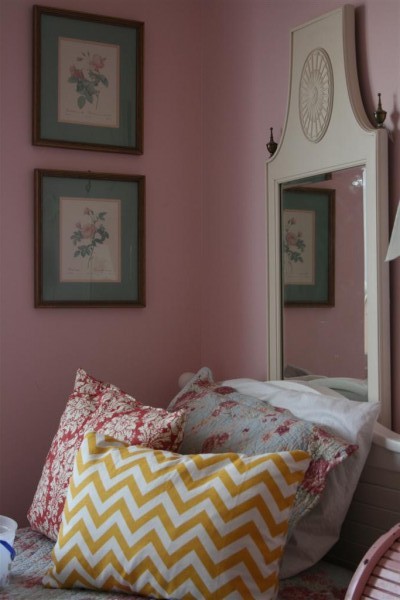 When I made a yellow chevron pillow for

this room

, I had no idea how much I would like it.  It was just one of those happy things.  As I've continued to work on the room with a few minutes here and there, I've decided to use yellow throughout the bedroom as an accent.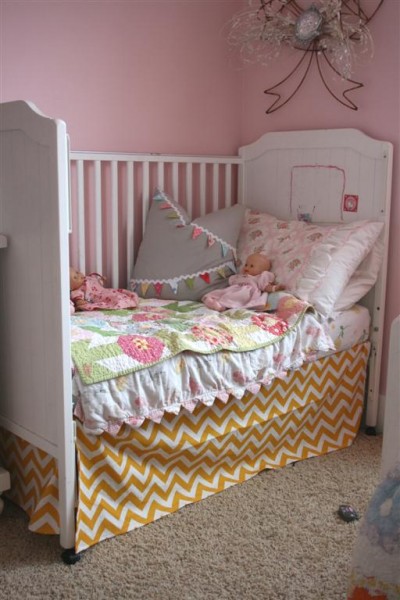 I ordered more yellow chevron fabric, and made a crib skirt.  I'm in love with how it turned out.  It's unexpected.  It also adds a modern, grown up feeling to the room, which is one of

my goals

.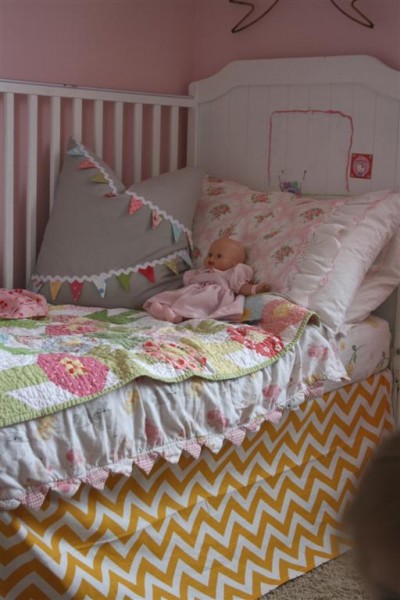 I dug through my vintage linens and brought out a pink cameo pillowcase which I love.  It fits her personality and tastes so well.   It sits beneath the artwork she and her older sister drew and taped up together.  The

pennant pillow

is a favorite of hers, as well as the flower garden quilt I made before she was born.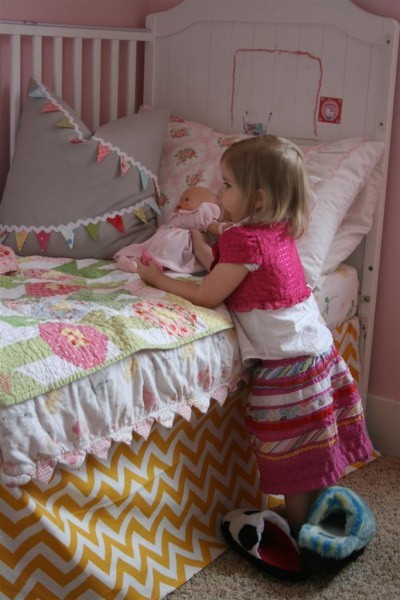 There is something wonderful about creating things for young children, and watching their delight in receiving them.
Above the crib I hung my

vintage metal wreath

.  I couldn't bear to pack it away after Christmas, but didn't want it in the kitchen.  I think it's found it's permanent home.  It's one of a kind, adds dimension and is perfect for over a little girl's bed.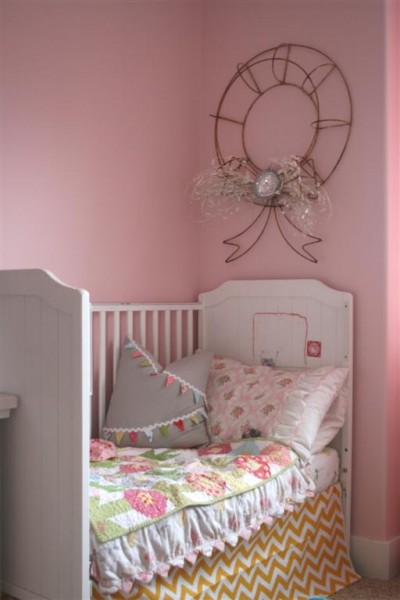 The room is coming along in snatches of time here and there.  I have three DIY projects to find time for, and then it will be done.   I'm pleased with the direction it's taken, and have also been thrilled to see how much easier it is for the girls and I to keep their room clean.  It's true that loving the way a room looks encourages better habits.
But for all the fun I'm having with this space, this might be the best detail of all: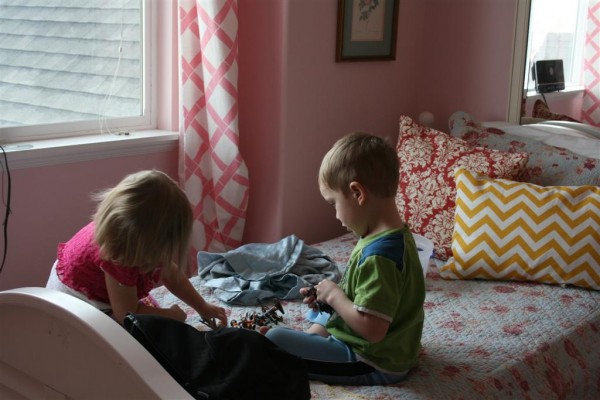 Two young children playing happily together.  Oh, how I love these moments.  They make me feel like the world is going to be ok.
Jennifer
Oh, I almost forgot.  I got the yellow chevron fabric

here

.