Rejoice in Christ – free download
As Easter approaches in six short days, my heart returns repeatedly to this simple phrase: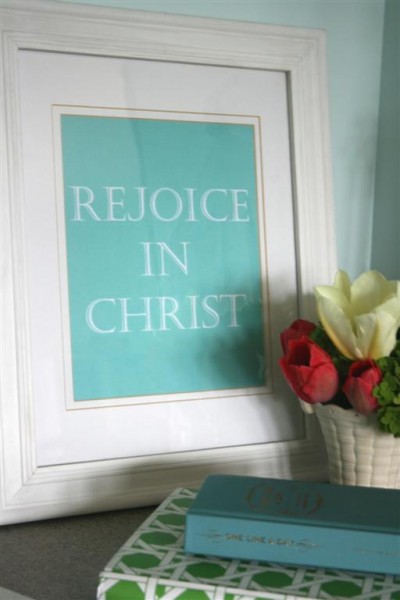 I rejoice in Christ.  I rejoice in Him because He rescues me.  I rejoice in Him because His teachings light the way for me to follow.  I rejoice in Him because his miraculous Atonement gives me the gift of repentance and forgiveness.  He is my Light, my Savior, my King, my high priest of good things to come.
I love Him.
These words are the theme of our Easter celebration this week.  In all we do, I want my children to rejoice, to be thrilled with the knowledge of Christ.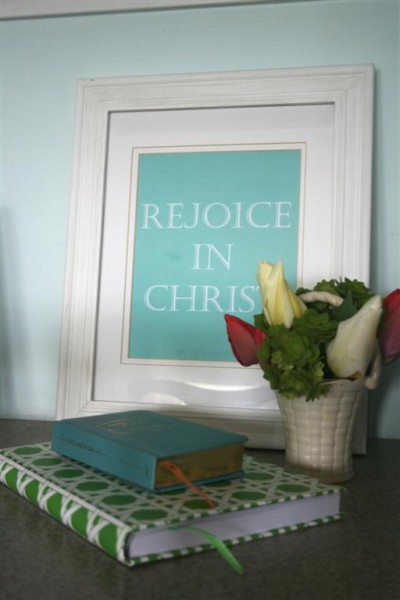 I made a couple of these prints to frame and use in our home.   One sits next to my computer, a place where I deal with email, budgets, and all kinds of happy and stressful things.  I'm excited to have a beautiful reminder of what it's all about nearby.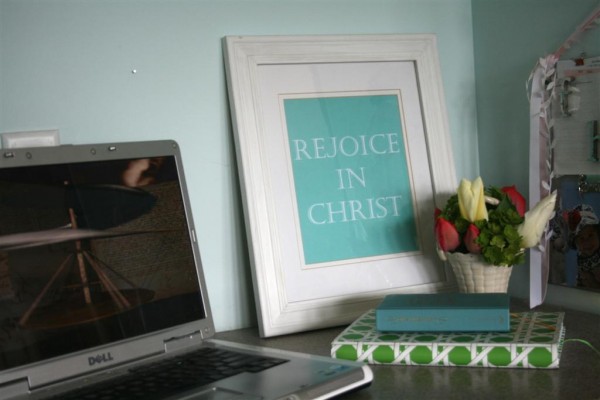 My first cuttings from my flower beds bring a smile to my face and testify of the miracle of life and growth.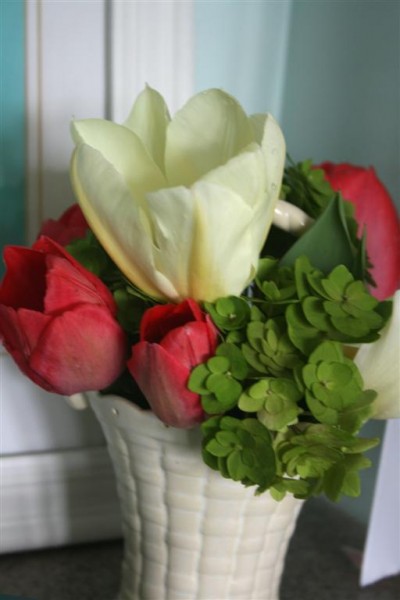 In celebration of Easter, I thought I'd share.
Please remember I'm not very good at this.  It's my first experiment with creating art of this kind as well as pdf files, so I hope they work!  The orange one is printing slightly smaller than 8×10 and I can't figure it out, but if you'd like to use them, please help yourself to the links below.  One of my goals this year is to improve in this area, and you have to start somewhere.

Please click on the link below each print to download.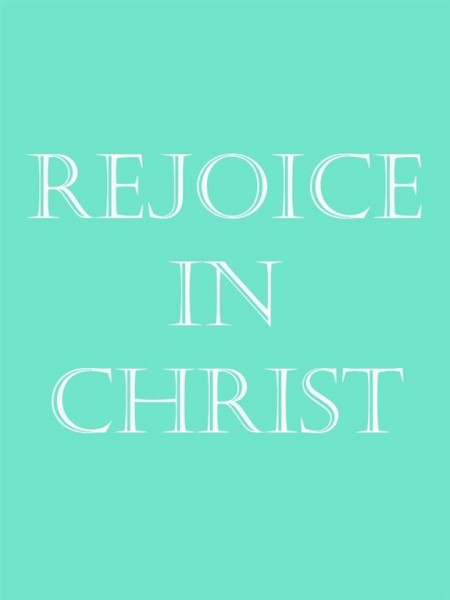 Rejoiceblue8x10 – DOWNLOAD NOW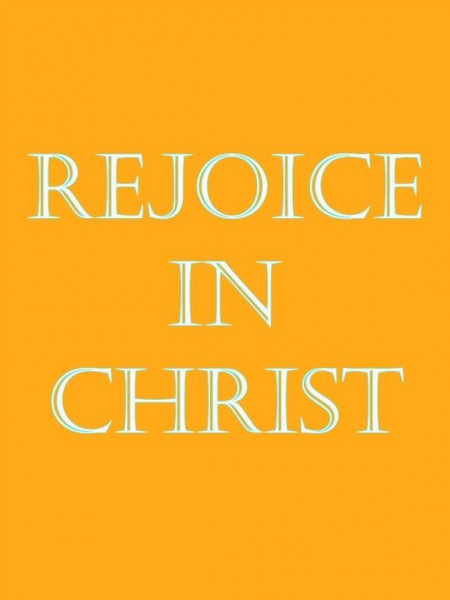 rejoiceorange8x10 – DOWNLOAD NOW

May your heart rejoice today and always in the good news of Jesus Christ's reality!
Jennifer