Goblets of Flowers
We're having a wonderful Easter week.  It's busy and messy and stressful like regular weeks, but something special is afoot.  We're talking about this phrase and what it means in daily life.  At the close of each day we're sitting together as a family, reading and discussing together the events of the last week of Christ's mortal life.  Without fail the conversations have taken interesting turns, leading to sincere questions and more study.  I love seeing what's happening in the hearts of my children by watching their faces.
I've never looked forward to Easter with so much gladness, hope and gratitude.
This also means I'm enjoying planning for it.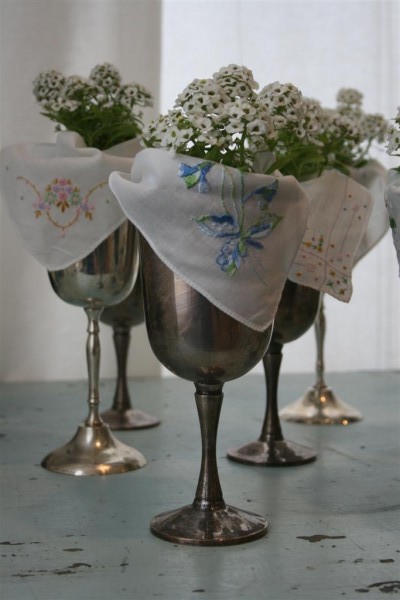 One of these goblets will sit at each place setting for our Easter dinner.  I've always wished I had money to buy masses of flowers for Easter, and use some at each place.  This year I thought of a reasonable way to do it.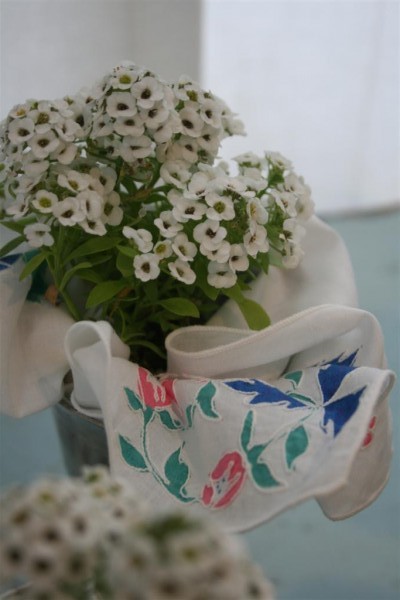 I bought two packages of alyssum at a local nursery.  I purchased the packs that come with six small (about 1 1/2 inches square and 2 1/2 inches high) plants.  I believe they're called jumbo packs, which has always seemed sort of funny to me because they're so small.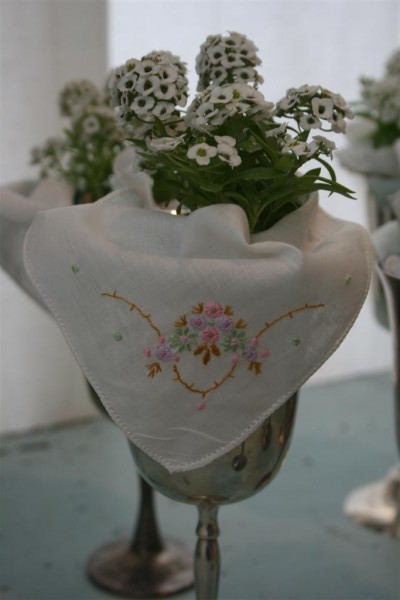 I cut them up and cut off the top inch of plastic around each plant.  I then placed each plant in a fold top sandwich bag and wrapped it carefully in a vintage handkerchief.  They're now nestled in vintage silver goblets, ready for Easter.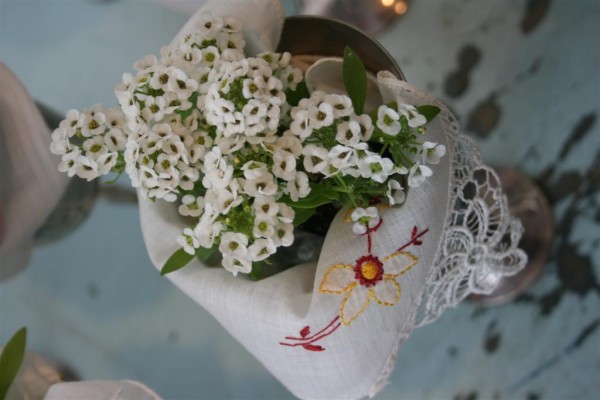 The handkerchiefs help hide the dirt and packaging and add a pretty touch to each goblet.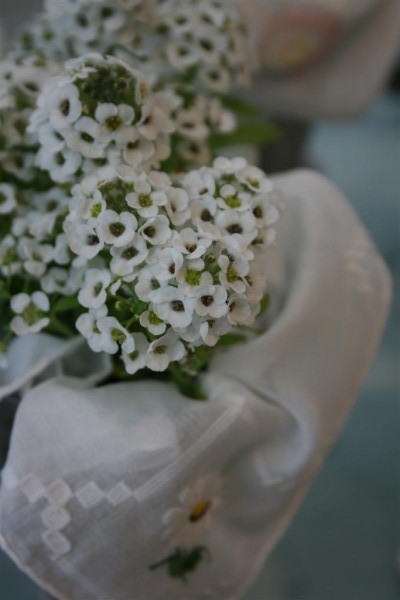 After the holiday the alyssum will be used in my flower pots outdoors, making it a good investment.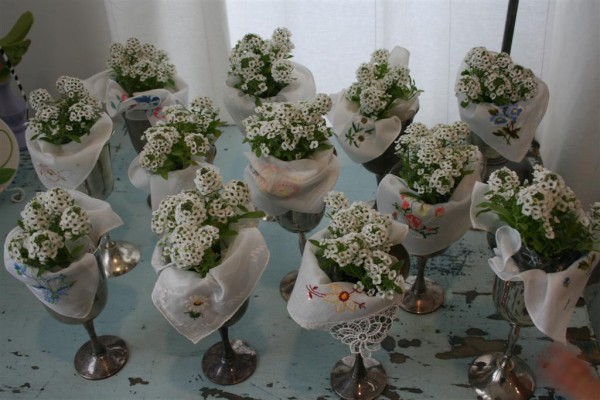 Just over six dollars for the flowers, and the hankies and goblets I had on hand.  Ten minutes of my time and something is ready for Easter early!  I hope they add a touch of beauty to the table.  Do you see that hand sneaking into the photo above?  I have a feeling the biggest challenge will be keeping my little ones away from them.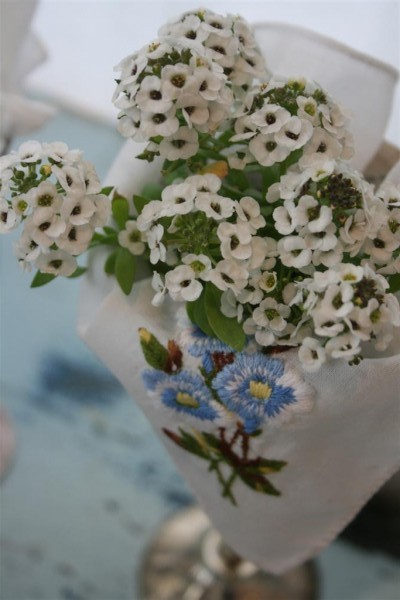 Jennifer