Easter Table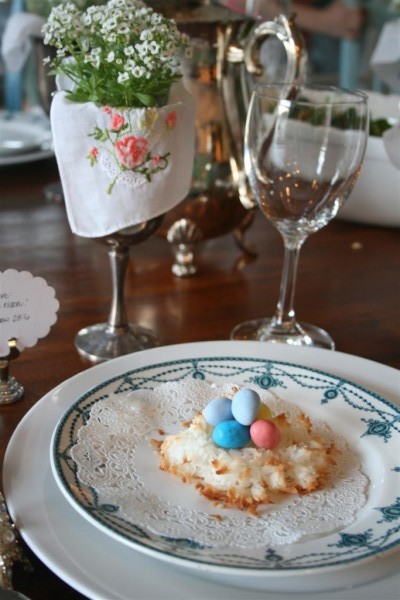 I took some pictures of our Easter table setting and wanted to remember it.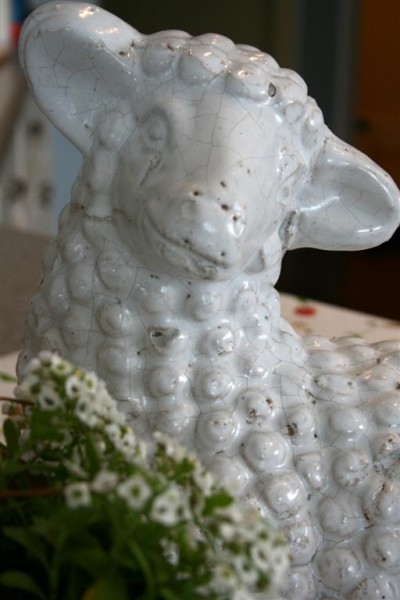 The centerpiece was this ceramic lamb.  I always watch for Easter decor that features lambs as a reminder that Jesus Christ was the Lamb of God, as well as the Good Shepherd.  It's surprisingly hard to find things that follow this theme, so when I do it's exciting.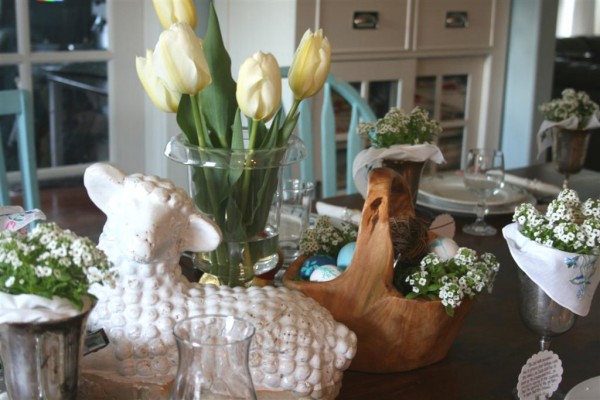 I also used my

wooden Easter basket

and added a vase of white tulips from my flowerbeds.  The

silver goblets

with alyssum in them were also pretty.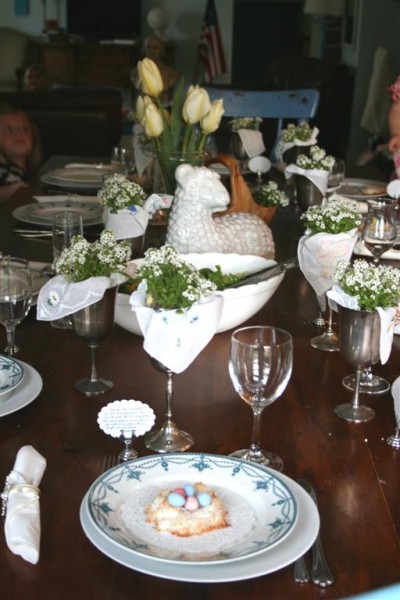 At each place I put a small card holder.  I chose ten different scriptures from the Old and New Testaments and put one in each holder.  During our meal we went around the table and read them aloud.  It added a nice spirit to our meal.




Remember my favorite

vintage china pattern

?  I recently found six pieces of china in a different pattern and color (by a different maker as well).  The overall style and feel is similar, though, so I used both patterns together as salad plates.  I like how the peacock blue and green work together.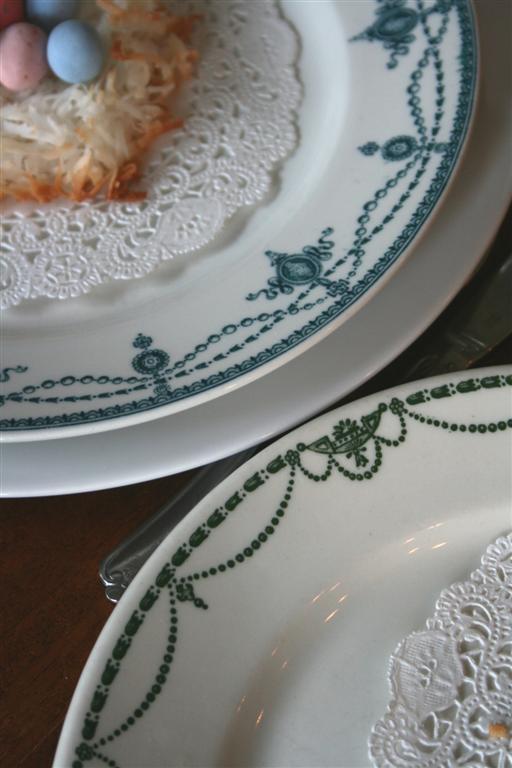 On each plate I added a coconut bird nest.  I shared

the recipe

on

this site

last week (my sisters and I have started a little project together).  My children loved having something to eat/play with while they waited for the meal to be served.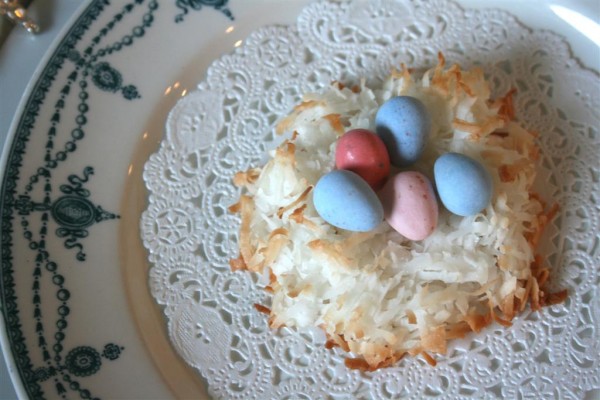 I love this silly group.  I think this was our best Easter ever.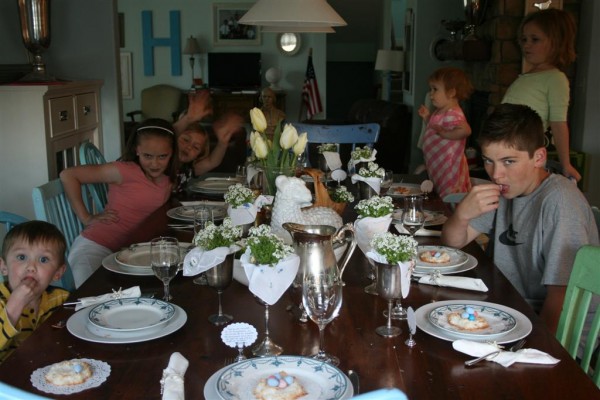 Life is good.  So very good.
Hopeful Homemaker