Coconut, Strawberries and Cream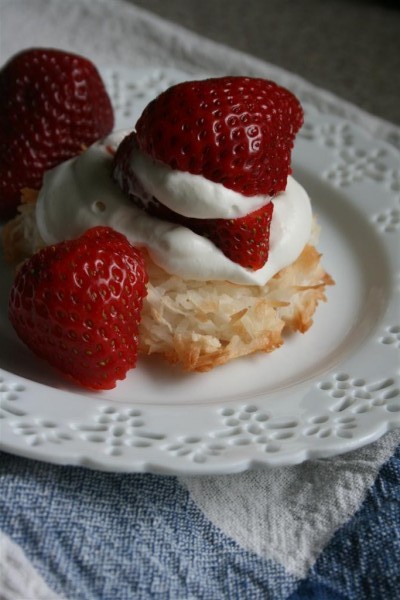 When I made

these

for our Easter dinner table, my husband wasn't all that interested in his (no surprise).
He did, however, request a different version which actually tastes really good.  It's a fun twist on strawberry shortcake, but with a chewy coconut crust on the bottom.  I simply used one of the bird nests and added cream to it, then piled fresh strawberries on top.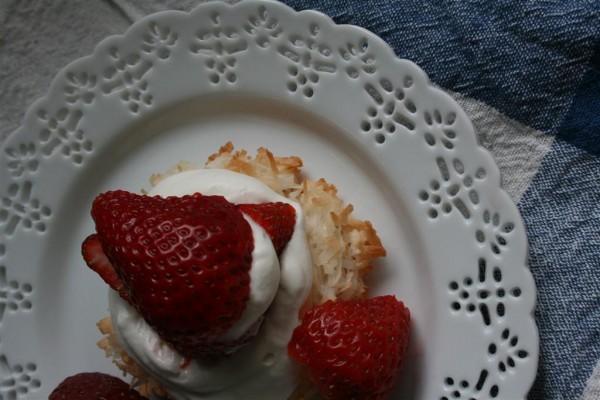 To make the crust (or nest):
2 1/4 cups sweetened coconut
1 egg white
Mix coconut and egg white together.  Shape into 5 "nests" and place on parchment paper.  Bake at 350 for 16 minutes.  Cool completely, then top with whipped cream and strawberries.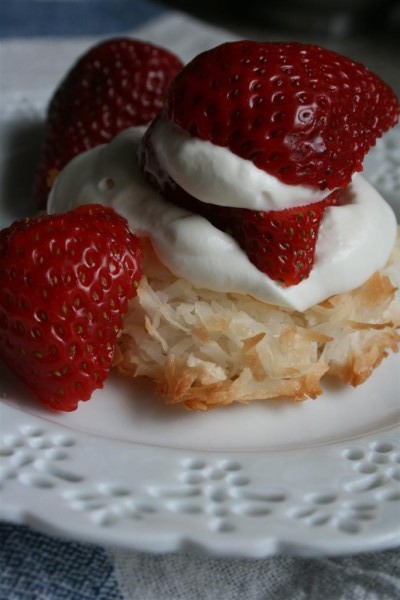 YUM!
Jennifer