Peanut Butter No Bake Cookies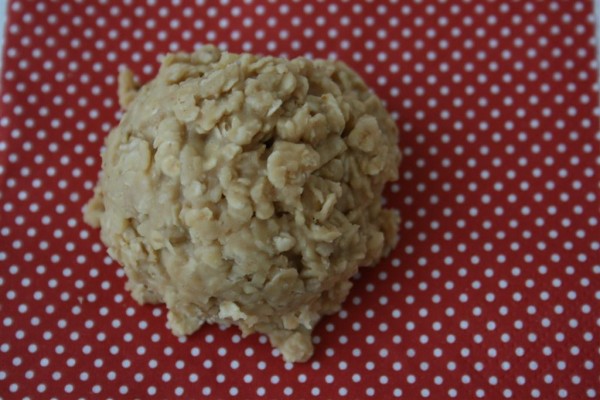 This is our family's favorite no bake cookie recipe.  I happen to live with a lot of people who LOVE peanut butter.
Peanut Butter No Bake Cookies
Ingredients:
1 cup sugar
1/2 cup milk
1/2 cup butter
pinch salt
1 cup peanut butter
1 tsp. vanilla
3 cups rolled oats
Directions:
Combine sugar, milk, butter and salt in a large saucepan.  Bring to a boil.  Boil for 1 minute, then remove from heat.  Stir in vanilla, then add peanut butter.  Mix well.  Stir in rolled oats.  Drop large spoonfuls on wax paper and cool.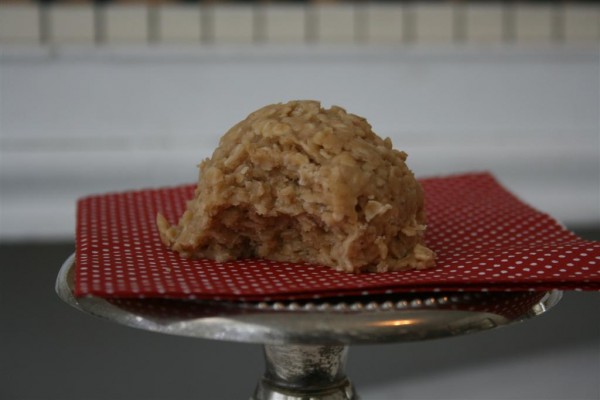 Enjoy!
HH