Last pictures with Grandpa
We made it safely home.  It's good to be back.  I couldn't help but think as we drove into our driveway that two weeks ago we did the same thing after spending the weekend in Denver to visit my Grandpa.  Tonight we returned from his funeral.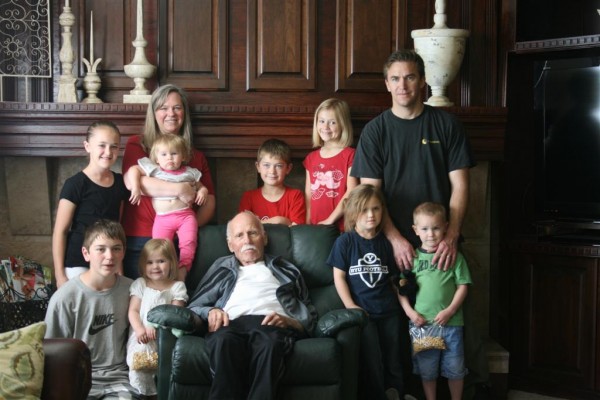 We took these pictures two weeks ago today before we all jumped in the car to drive away.  I knew they would be precious to us but had no idea he would leave us the next weekend.  He had aged so much but was still himself,  ready to joke with us and quick to observe the children.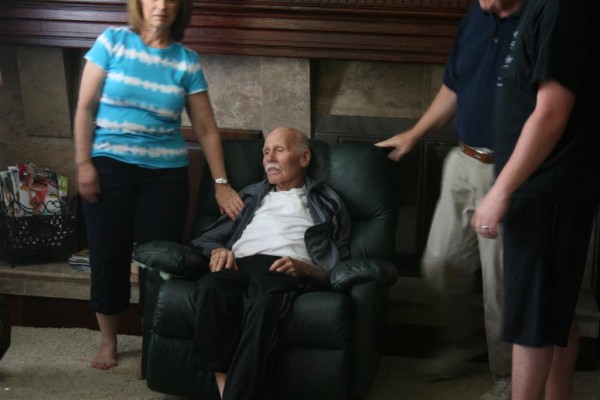 And I love this picture of him with all my children, gesturing to explain something to them.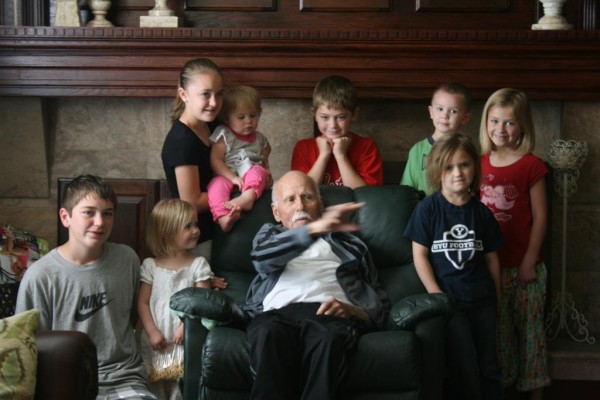 I miss him so much.   I squeezed his hand,  kissed his forehead,  told him everything I wanted to say to him in case it was the last time.  I'll forever be grateful we made that trip and created powerful memories that are seared into my heart.  Even so,  I wish I could say it all again,  kiss him one more time,  hold his hand once more.   I thought I was prepared for him to go but I wasn't ready after all.  He was such a wonderful man.
Jennifer