More Lavender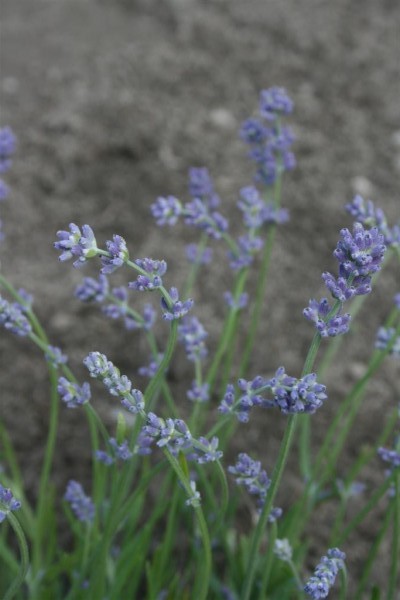 Imagine my delight to happen upon Lavandula angustifolia 'Munstead' in a local nursery this week.   Immediately I was sorry my lavender garden isn't ready for planting, for if it was I would have happily scooped up two dozen Munstead lavender plants and taken them home.  This, I am certain, is what I grew at my old house with such success.   My heart skipped a beat when I spotted it, but I limited myself to only three.
The lavender garden will have to wait for now.  I've decided on the plot of ground, but first I must clear it of weeds, rid it of ants and prepare the soil for lavender.
Early in June a friend stopped by unexpectedly and I offered her my most recent lavender recipe experiment for sampling.  She told me she had some lavender plants she was going to pull out of her yard.  I told her I'd take one if she had nothing to do with it.  Later that week she called me, saying it was out and ready to be picked up.  I was surprised when I got there; it was huge!  It took both of us to carry it and get it in my car.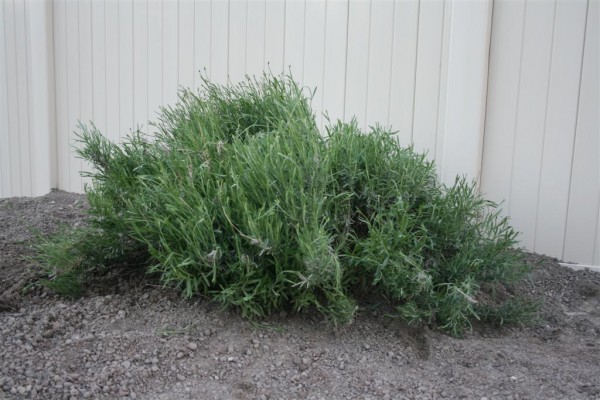 It's approximately 3 feet in diameter and very woody; not what you want lavender to look like.  This is what becomes of lavender when it isn't pruned.  The transplant made it uglier than it was before she took it out.  Some of the branches fell off or started to sag.   It's got to be at least 5 years old, which means it only has a few years left so I figure I can at least harvest it until then.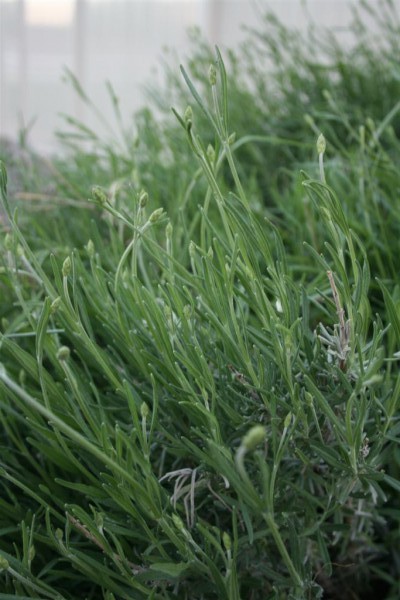 I worried that it might not do well.  I was moving it from a part-sun location to full sun, and also to a spot that is much windier than where it came from.  Happily it appears to be thriving (even after a couple of bad wind storms), and is now beginning to bloom.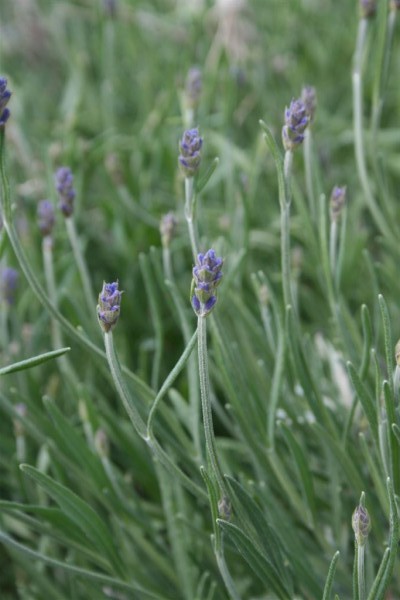 I've now planted all around it as well, so the general appearance of the bush isn't such an eyesore.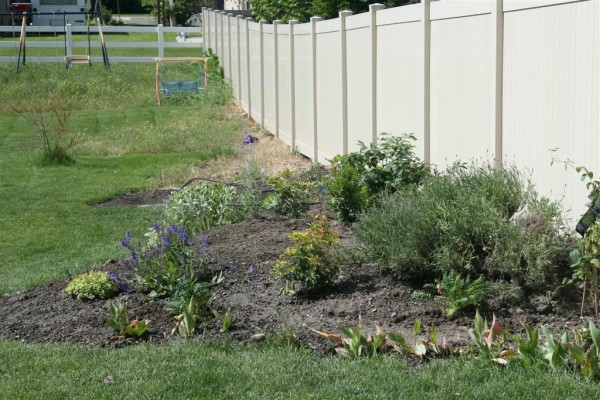 Finally, I found a French lavender that is just gorgeous, although it's not good for harvesting.  It's called Lavandula dentata 'Goodwin Creek'.  The dentata is a giveaway – it refers to the shape of the leaves, which is what I love about it.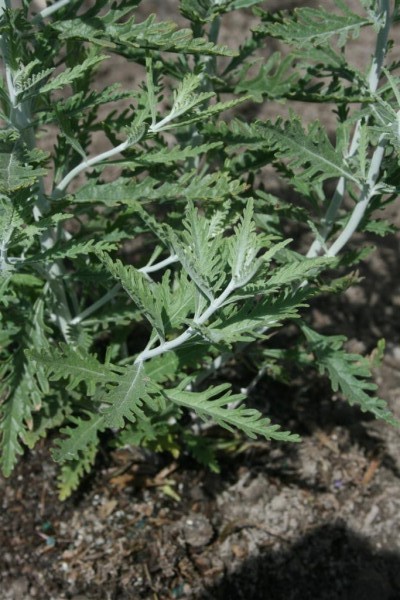 Sometimes called "toothed lavender", the dentata name refers to the toothed leaf  shape.  The flowers themselves remind me more of wildflowers than lavender but I thought it was so beautiful that I added it to the yard.  I hope it thrives.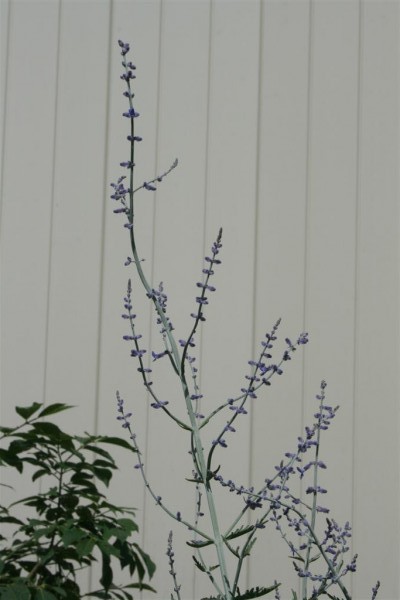 What do you think?
HH