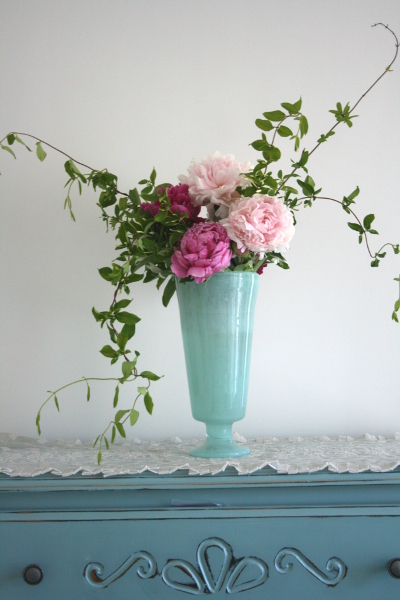 Do you have things you've always wanted to master but haven't yet?  I remember as a girl hearing about an older cousin of mine who was learning how to arrange flowers and having my heart skip a beat as I thought "I want to do that!"  Well, I haven't accomplished it yet, but do enjoy pictures of fresh flower arrangements and playing with the flowers I grow at home.  I have big dreams.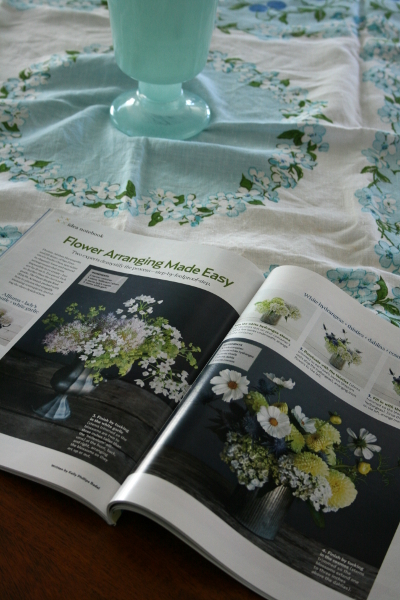 I enjoyed the article

"Flower Arranging Made Easy"

in my June issue of Country Living magazine.  The arrangements spotlighted caught my eye because they were different, a little more bold and perhaps a bit wild in comparison with many that I see.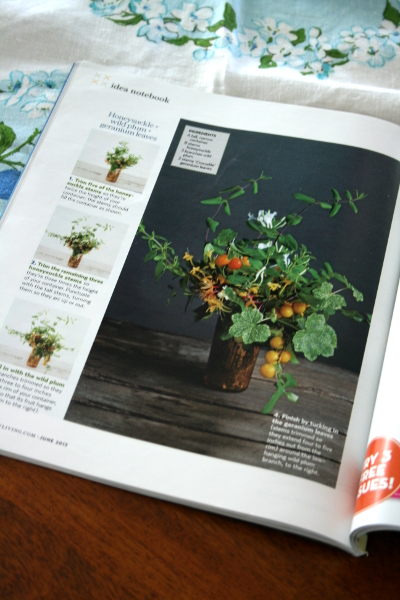 When I saw honeysuckle used in one of them it occurred to me that I could cut some of my own and experiment.  Thus began a happy 30 minutes of cutting and arranging the last of my peonies and the first of my honeysuckle to see what might happen.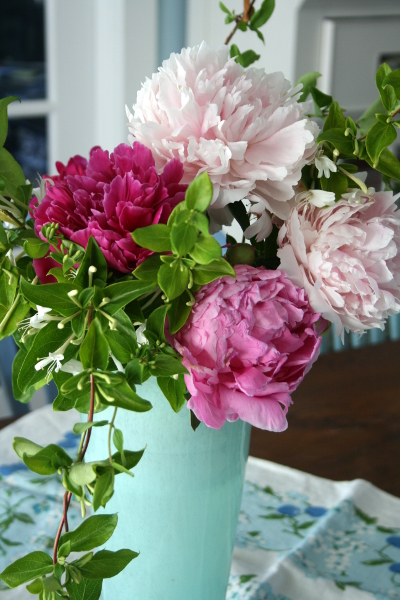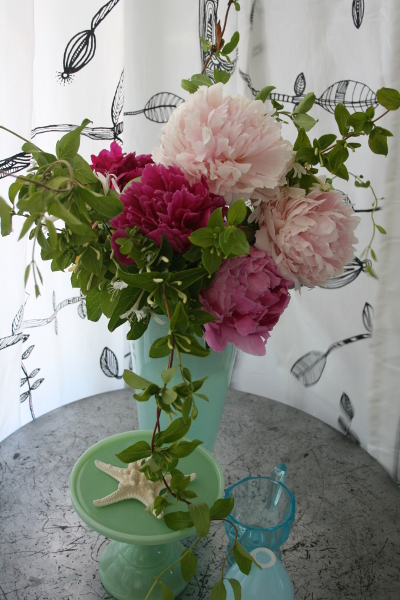 I love the way they look together!  The scent of honeysuckle in the house was dreamy and it was a rewarding creative experience.  It also made me want to read

The Flower Recipe Book.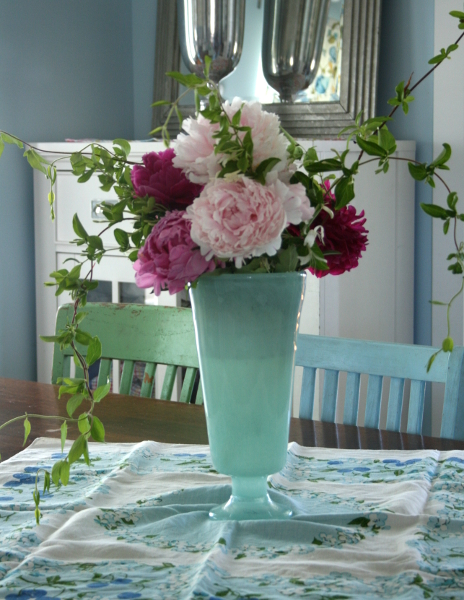 How about you?  Are you a novice at something you'd love to master?
Hugs,
Jennifer