Celebrate the 4th: Fly the flag!
There is no better sight in July than that of our sacred U.S. flag fluttering on the breeze.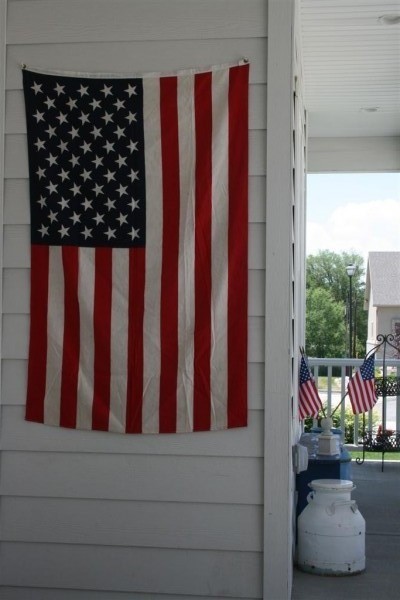 This week, fly the flag!  Fly it wherever you are and do it with gratitude and pride.  Read more

here

to be certain you are also doing it with proper respect.  (It never hurts to get a brush-up course in proper flag etiquette.)  The entire U.S. Flag Code can also be found

here

.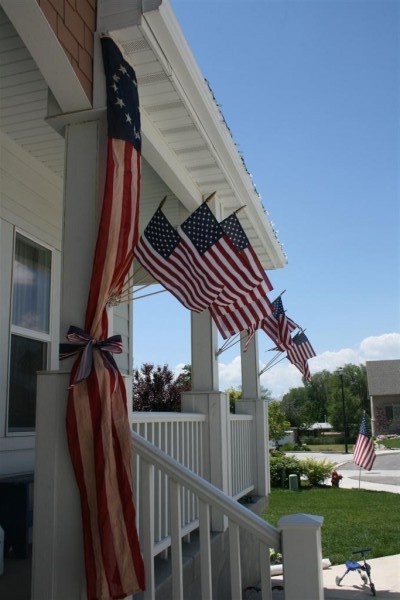 While you're flying it, why not add some of the following ideas?
– Organize a family flag ceremony.  Find a flag and flagpole you can use.  Plan something for every family member to do.
– Say the pledge of allegiance.
– Sing the National Anthem.  It really doesn't take very long.  My daughter's second grade class sang two verses  every morning.
– Play patriotic music.  Sing some of our nation's great patriotic hymns.  Better yet, choose one to memorize as a family.
– Familiarize yourself with the stories of family members and ancestors who have served valiantly in America's Armed Forces.
–  If you have young children, plan a bike parade.  Provide streamers, flags and tape for them to decorate with.  Teach them the basics of flag etiquette and let them parade up and down the street while you blast Lee Greenwood's "God Bless the USA".  Have all the parents come and cheer.
– Have you ever wondered how our flag got the name "Old Glory"?  A great re-telling of the story is found

here

.  Share it with your family.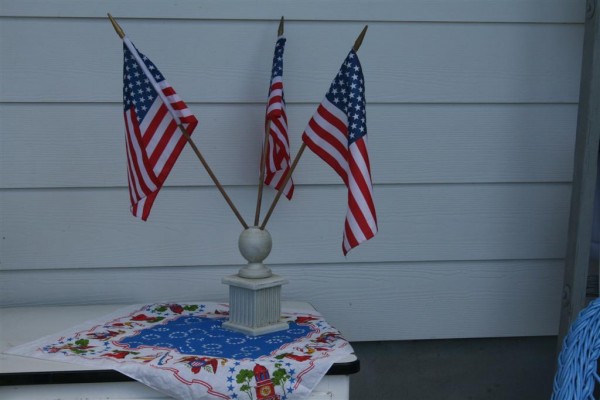 Jennifer