Celebrate the 4th: Be Thoughtful
Are you getting together with family or friends for your 4th of July celebration?  If you're going somewhere as a guest, consider taking along a small gift for your hostess.  If you're the one hosting you could send your guests home with something to remember the day.
What about a box of sparklers?  Tied with a ribbon and a little tag you've got a quick and easy token of appreciation.
You could also consider sharing something homemade.  I filled a pint size mason jar with good water for a refreshing drink.  These would be a fun thing to give your guests when they get in their hot car to head home, or for your hostess to enjoy when she's finally able to sit down and relax at day's end.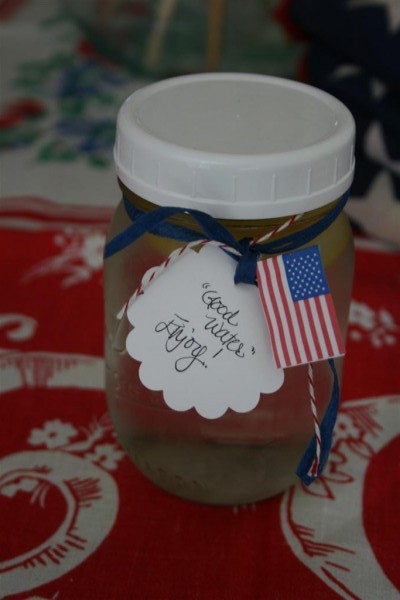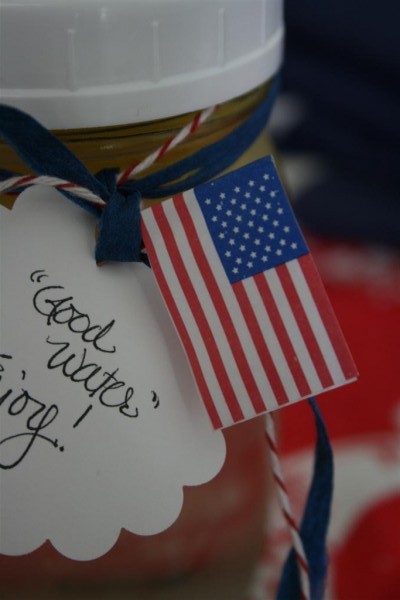 A bouquet of flags would also be pretty with or without flowers.  It would be useful and a great reminder of the day you're celebrating.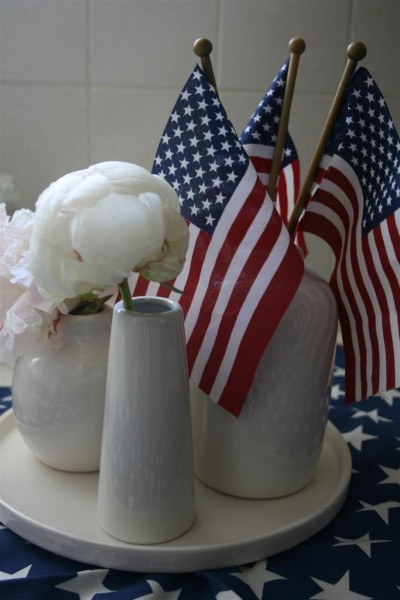 These are just a few little ideas to spark your creativity when you either head out the door or open your door in welcome.  I'd love to hear what you do!

**If you're looking for an easy 4th of July activity for the weekend, check back tomorrow morning for a pdf version of my annual trivia!

Hopeful Homemaker