Red White and Blue Pinwheel Quilt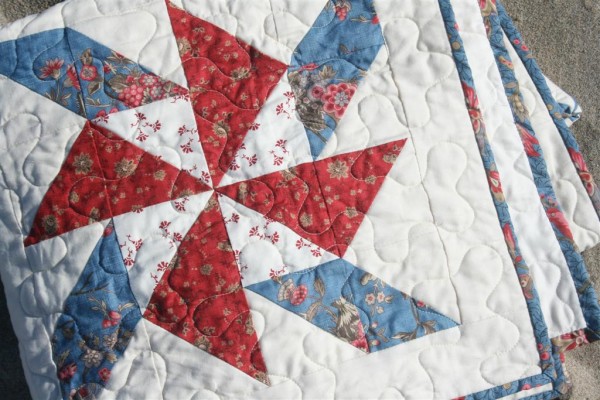 I really wanted to make a red and white quilt before the 4th of  July but didn't get farther than cutting the fabric before we left town.  I did manage to get this pinwheel quilt top to the quilter in time to bring it with me.  The binding is now finished and I'm loving my patriotic quilt!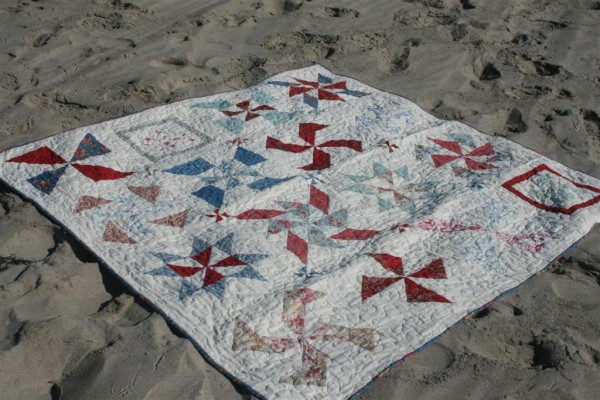 It was so much fun to photograph this on the beach.  It looked so pretty in the sand.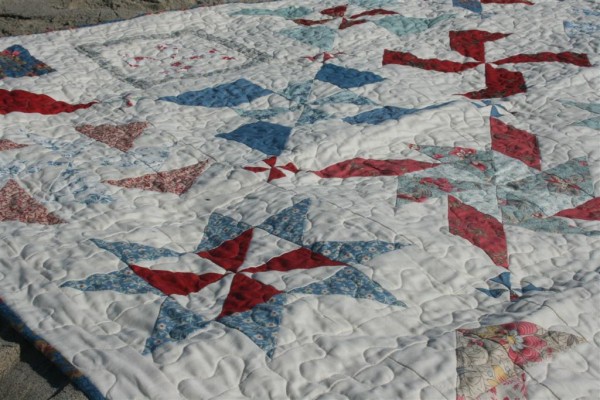 I pieced a strip of pinwheels for the back of the quilt and am pleased with the results.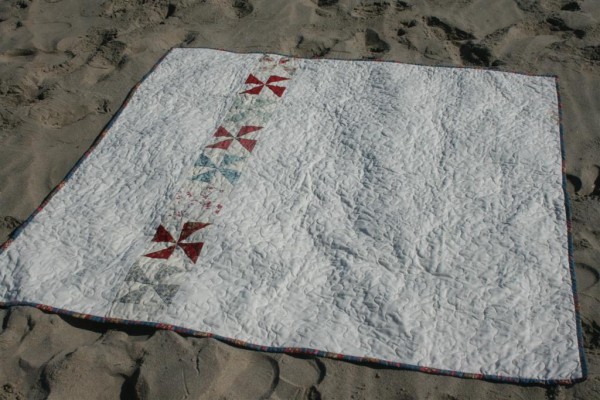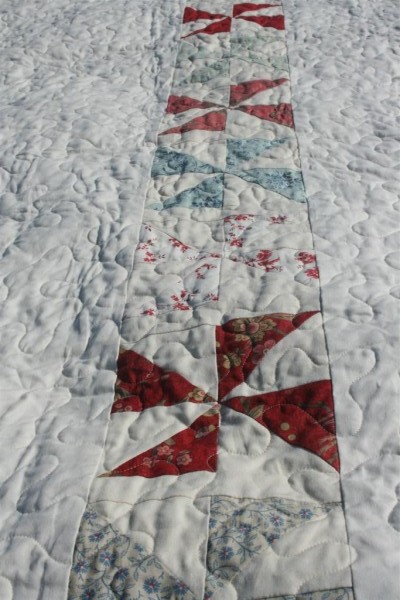 After auditioning several binding options I settled on the dark blue print from the Rural Jardin collection by French General for Moda.  I love the way the deep blue looks against the cream sashing.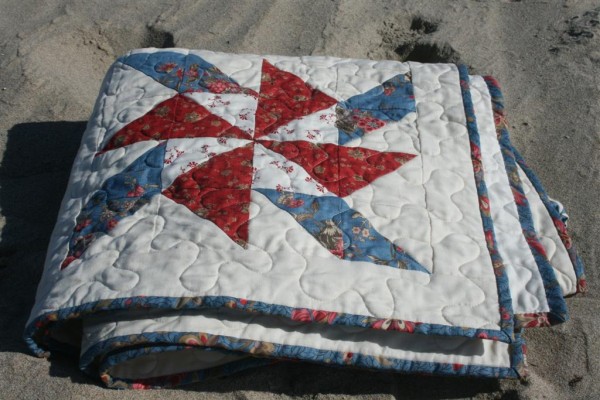 Hooray for a project finished, and three cheers for the red, white and blue!
Jennifer