Celebrate the 4th: Trivia 2011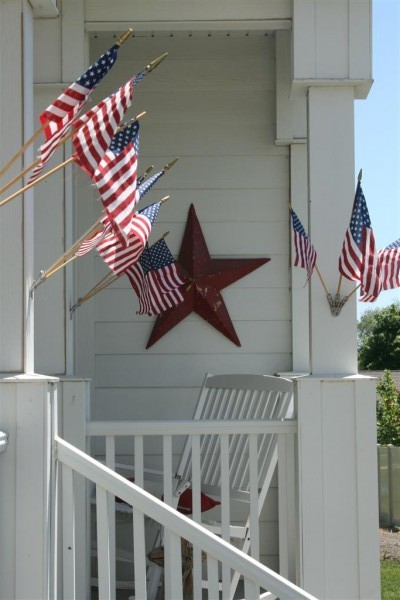 Last year we did a little trivia challenge on the 4th of July.  I promised another this year but since we're traveling I'm doing it a little bit differently.
I'm offering my trivia questions for 2011 in a pdf format so you can download, print and use them at whatever gathering you're having on the 4th.  You can use them two ways:
First, print enough copies with questions only and provide pencils so people can fill in the answers.  Have a prize available for whoever gets the most questions right.  This is fun if your group will take the time to fill it out.  Some people are intimidated by these exercises, so consider your setting and your guests.
Second, print just a copy of the trivia with answers and when you're gathered on the 4th take a few minutes and read each question aloud.  Let the group shout out answers and see how they do.  I've found that this exercise takes only a few minutes and people usually participate enough to make it fun.  Everyone always learns something as well.
I hope you enjoy it and learn a few facts in the process!

4th of July Trivia 2011: Questions and Answers


4th of July Trivia 2011 Questions Only DOWNLOAD

Have a great 4th of July weekend,
Jennifer