Summertime Quilt
I've been working on a secret project, a wedding gift for a fabulous couple.  The wedding was Saturday and they've received their gift so here are pictures of my most recent quilt.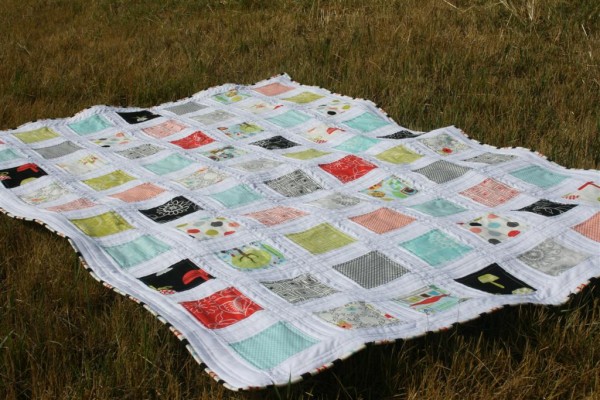 The quilt is made from Barbara Jones' "Summertime" collection which I've had sitting for too long.  I added a couple of prints to the selection and am pleased with how they work together.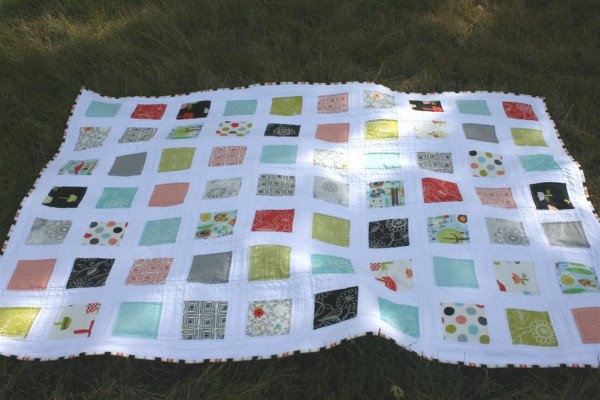 The top was pieced with 4 1/2 inch squares and 2 1/2 inch sashing which finishes respectively at 4 inches and 2 inches.   Simple but colorful.  And the back: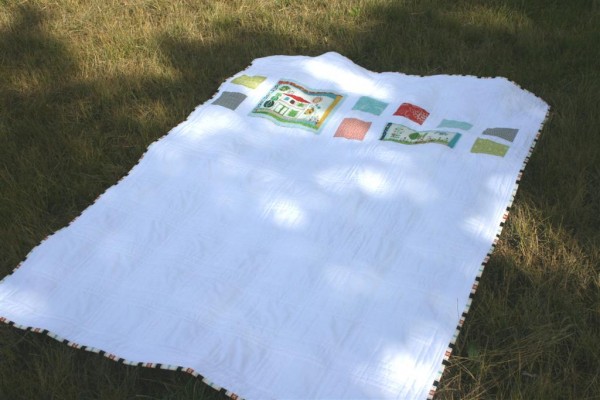 The back added a perfect touch of personality to the quilt which matches the bride and groom.  I included a house and a bike from a panel I had,***********************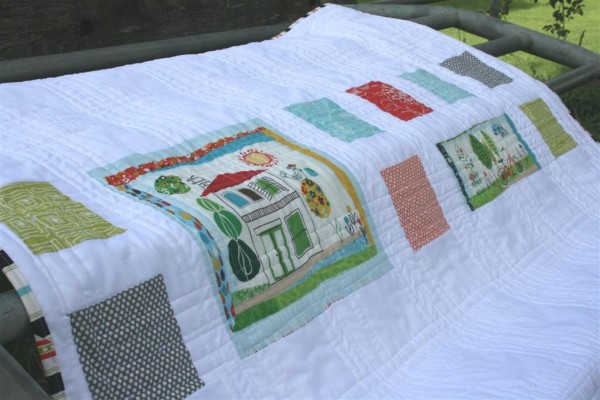 I love whimsical feel of the prints, modern yet retro at the same time.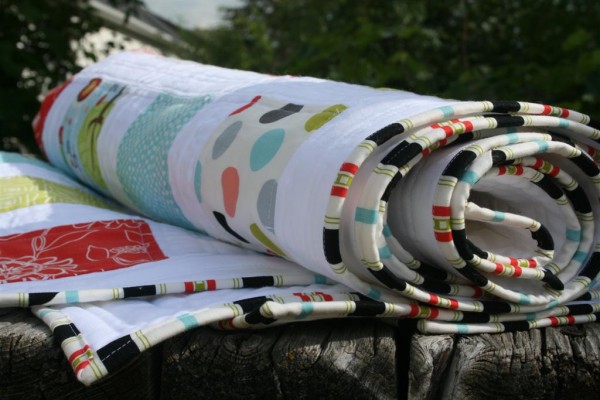 For the binding I used a stripe from the Summertime collection which finished the quilt off perfectly.  I also did the entire binding by machine and it is my best yet.  I think I've figured out a system that works for me.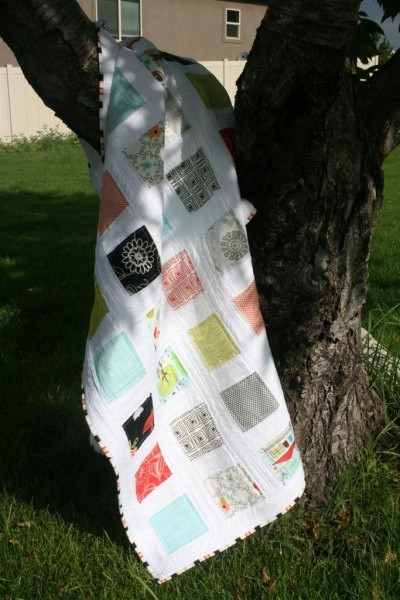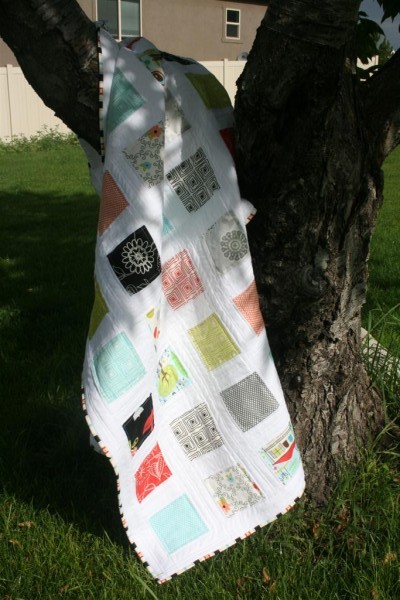 Now it's finished and embarking on what I'm sure will be a happy life.
Hopeful Homemaker