Birthday Cake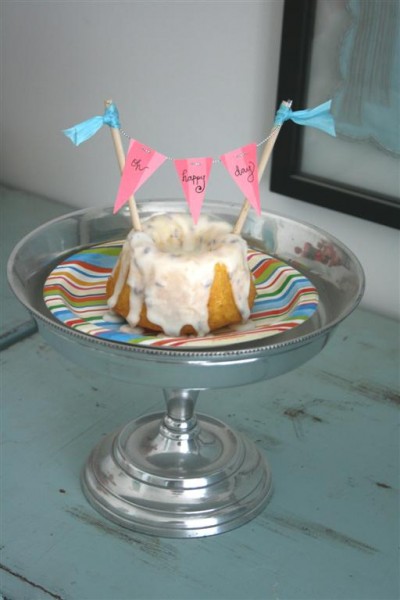 I wanted to wish a friend Happy Birthday last week and a lavender lemon cake sounded summery and fresh.  I used a mini bundt pan for a small cake.  Once I'd baked it, however, I wanted to make the presentation whimsical and fun.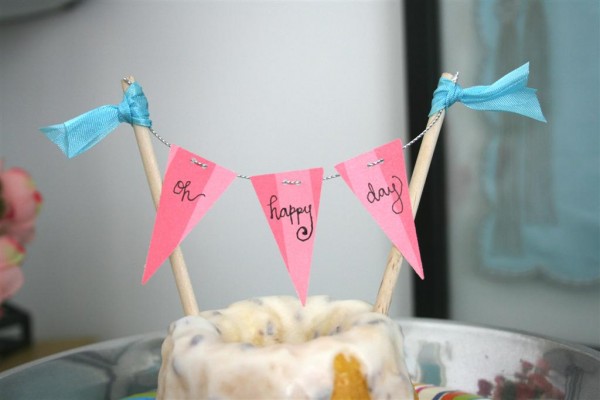 I made a little banner to hang across the cake.  I think it did the trick.  Who wouldn't love to get a cake with it's own birthday banner?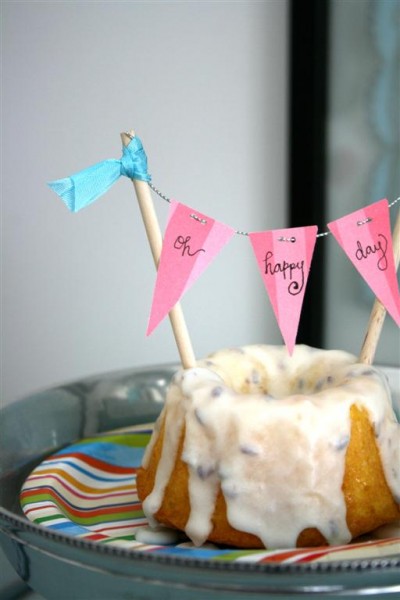 Whatever you're doing today, make it a happy day!
Jennifer