Banner Quilt
Remember

this pillow

?  Well, shortly after making it I started a quilt to match.  I got it quilted and then it sat while we lived through soccer season and a million other things.
I finished it yesterday.  (Two quilts finished in two days!  I don't think I've ever done that before.)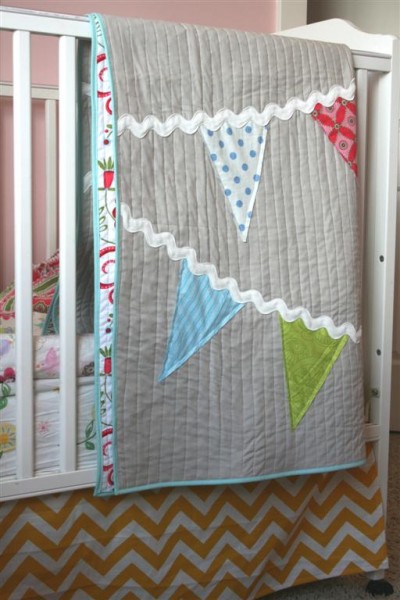 The quilt top is Kona Ash, quilted in straight lines about 3/4 inch apart.  The flags are sewn on top leaving in a soft edge applique style which will be fun once it's washed.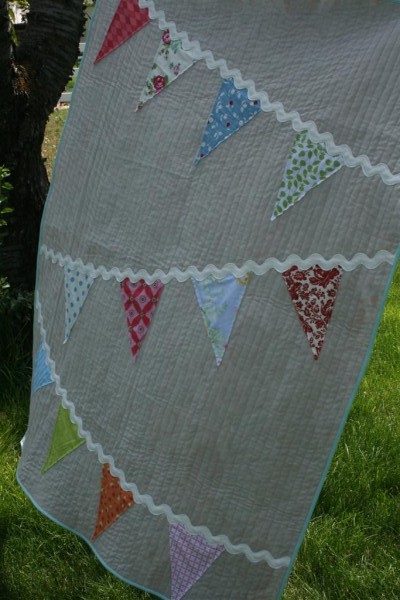 I used one of my favorite Pillow & Maxfield prints from their Whimsy line for the back.  Love.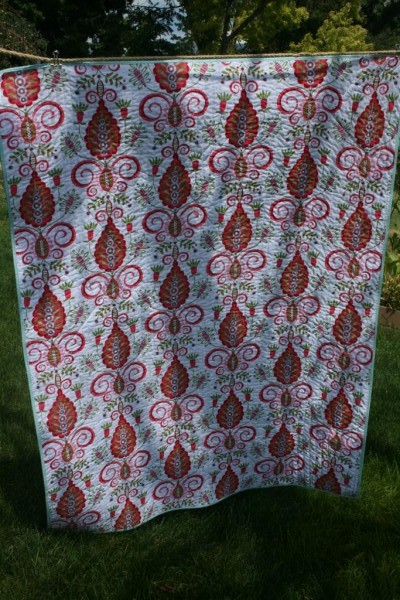 I used a solid aqua for the binding.  It frames both front and back nicely.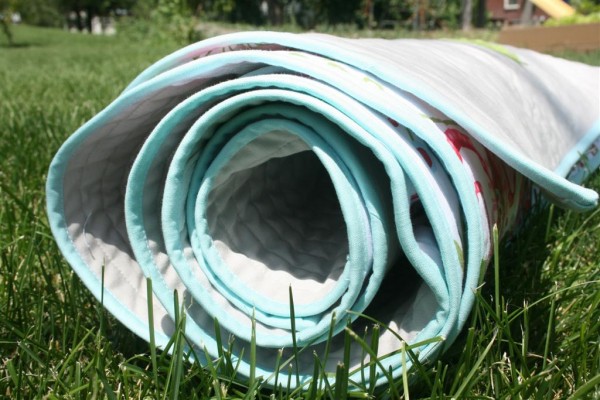 I'm getting pretty good at the machine binding.  I've definitely found what works for me.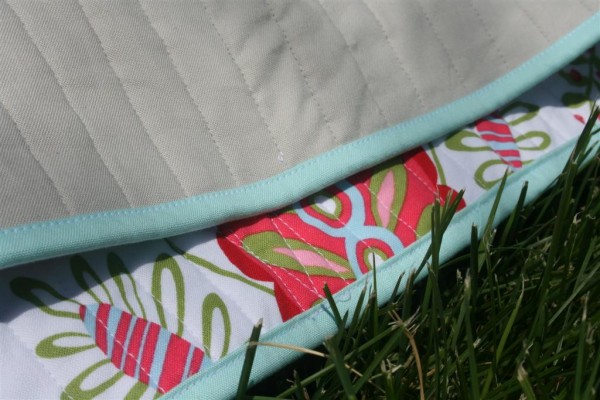 I like how it looks with my happy

yellow chevron crib skirt

.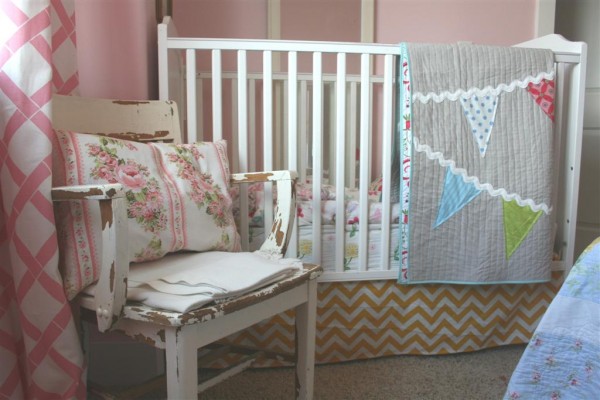 It looks pretty good blowing in the breeze as well.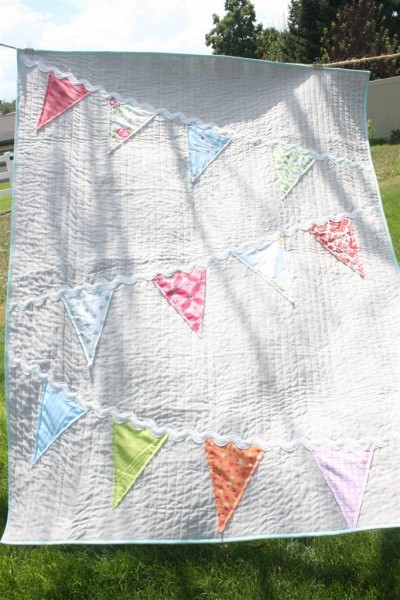 Hooray for another project finished!