Old School Sign
I added a vintage metal sign to my kitchen this week.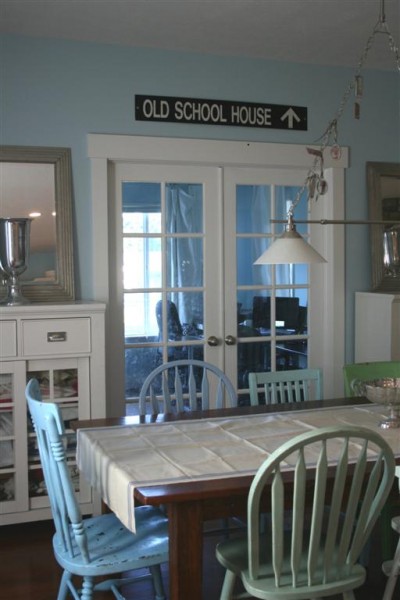 I found it earlier in the summer at a consignment shop in Newport Beach, California and loved it instantly.  One of the things I love about my kitchen is the soothing color scheme.  Blue walls, white cabinets, dark wood floors, mirrors, silver.  My kitchen chairs are all painted different shades of blue with one bright green in the mix.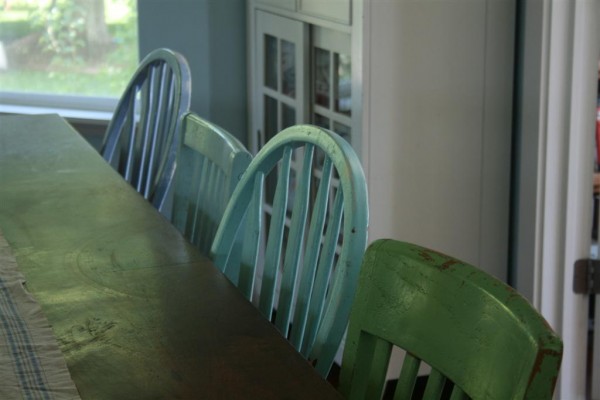 While I love this color scheme and am far from tiring of it, I wanted to add a touch of  pattern or something more graphic to the room.  I think this sign does the job.  It's the kind of thing I fall in love with in magazine pictures.  (Are you like me, always falling in love with the one vintage piece in a room instead of all the things they're trying to sell?)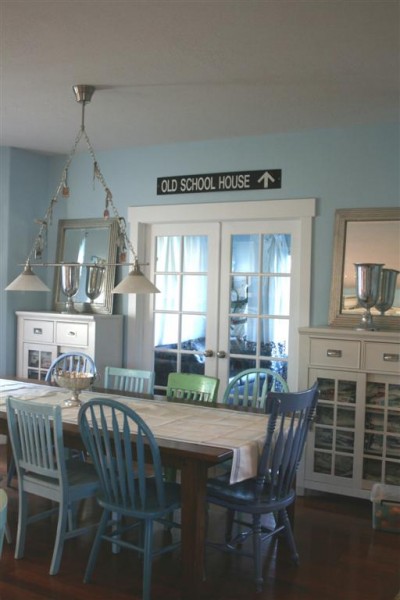 And how cool is that, to find a sign that says "Old School House"?  When I bought it, the shop owner asked me if I am a teacher.  I said, "No, but I do have eight young children." Her response, "Close enough!  You're a teacher 24/7!"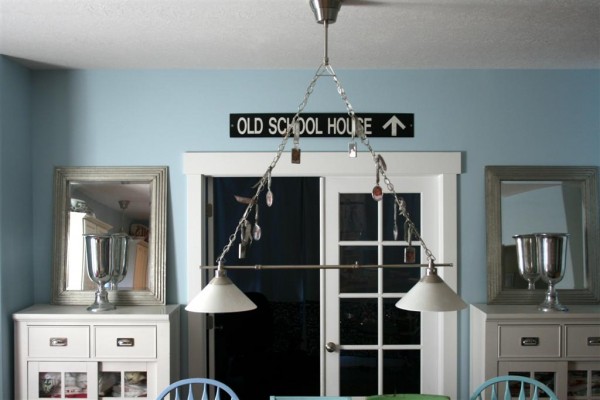 Today I'm enjoying a new vintage touch in my kitchen.  What are you doing today?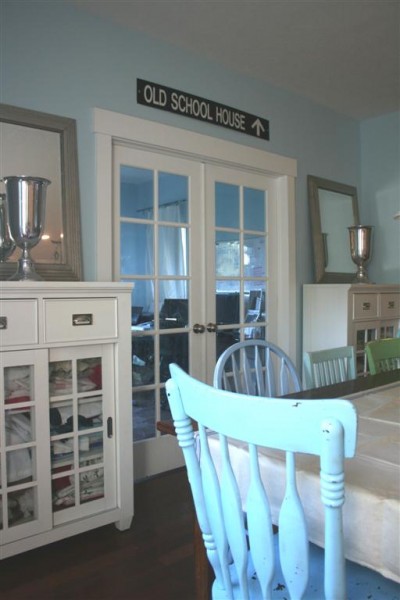 Hopeful Homemaker