Vintage Dresser Painted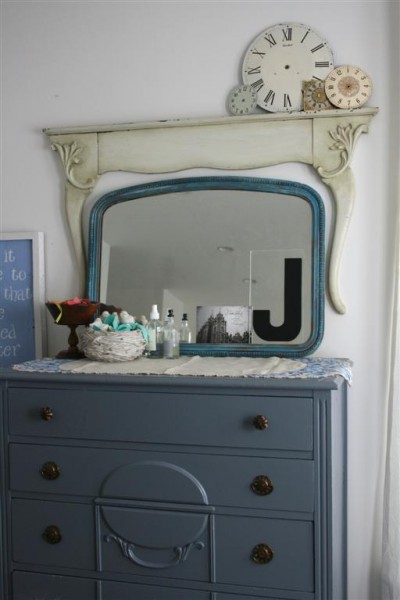 I scored

this old dresser

for $15 at a yard sale in Denver early in the summer and it took me a while to rehabilitate it enough that it could be used.  Now it's done, and I'm so pleased with it.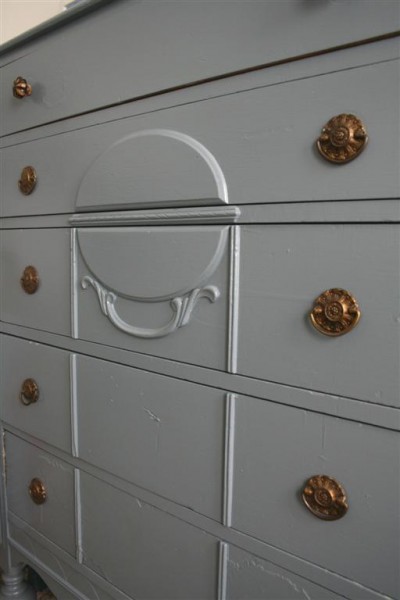 I realized after it was home that it had a strong musty smell so I stored it in the garage for a couple of months where it could get some afternoon sun every day.  I also sprayed some bleach water on the inside of it to try to kill the smell.  I scrubbed the paint but couldn't get it to look clean enough so painting was necessary.  I chose a dark, cool gray color and went to work.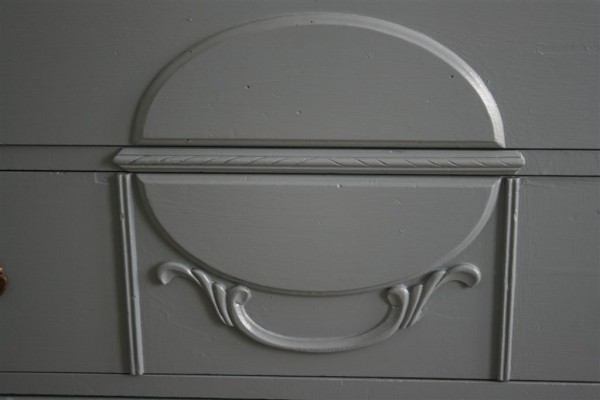 I love the detail on this dresser!  It looks as beautiful in gray as it did in aqua.  I got all the work done and then was stuck on the last part:  fixing the bottom drawer.  I wanted to ask my husband for help several times but my pride prevented me from asking him to lift a finger on this project.  He was opposed to my buying it in the first place so I had to do it myself.  The bottom of the drawer was missing and had been repaired once in such a way that I couldn't take it apart again to add a new bottom so I had to get creative.  My handy extended family would probably be disgusted with me, but I did it and it's now functional.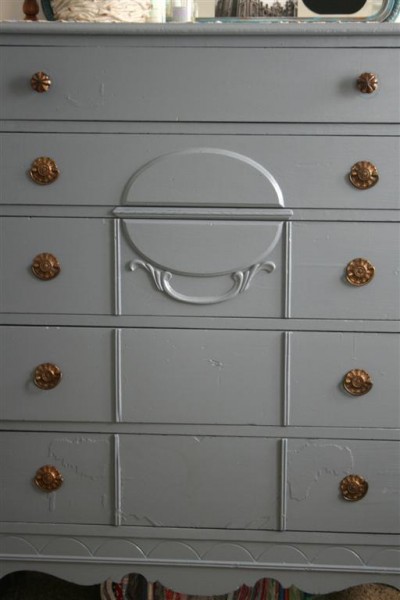 The piece was missing one of the drawer knobs so I found a similar pair of knobs to use on the top drawer.  I think they look very natural with the other hardware and don't take away at all from be beauty of the old brass hardware which I put back on the other four drawers.  I know that brass is coming back and in general I'm still completely opposed to that, but I do think this hardware is gorgeous.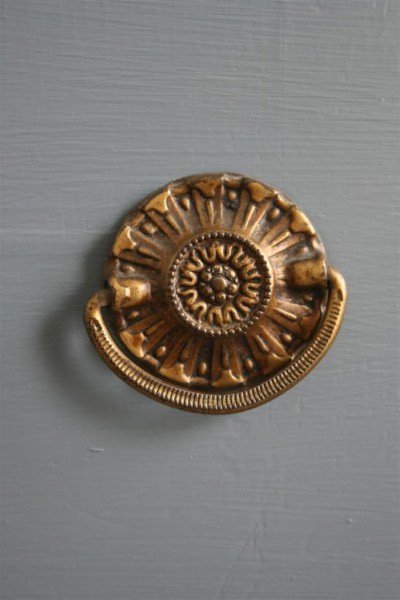 I put the dresser in my studio and my quilting fabric is now stored in it.  The piece I was using previously was white, so having the dark color in that spot does change the feel of the room just a bit.  There is a lot of natural light in there though, so it works.  The white piece went to my son's room and I'm the lucky one that gets to look at this beautiful dresser full of vintage charm and character!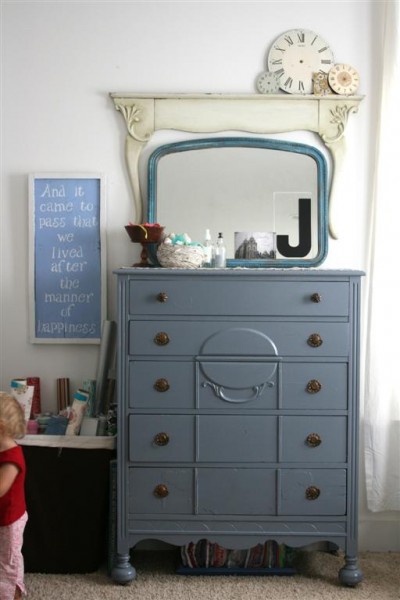 Hooray for a finished project!
Jennifer
P.S. Want to read about me and the color purple?  Head

over here

for my confessions!