Baby Boy Blues Quilt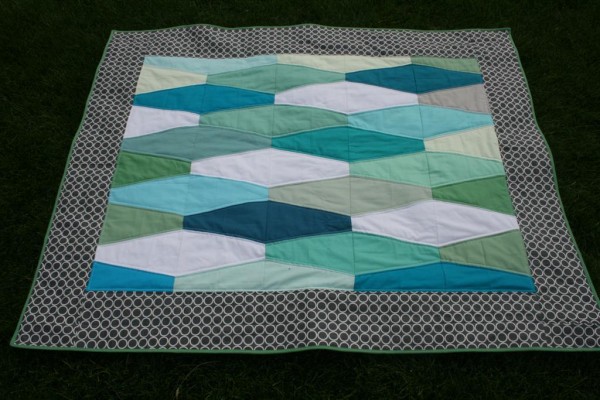 I started this quilt months ago.  It's done in kona cotton solids from the poisedon fat quarter pack I purchased to make

this quilt

and then this q

uilt

.  I had a few pieces left over so I added some white and put it together.  Three quilts from one fat quarter pack is pretty good!  Then I got my heart set on a metro living circles border in charcoal, but didn't have enough fabric and it was on backorder everywhere.  So it hung in my closet for a while.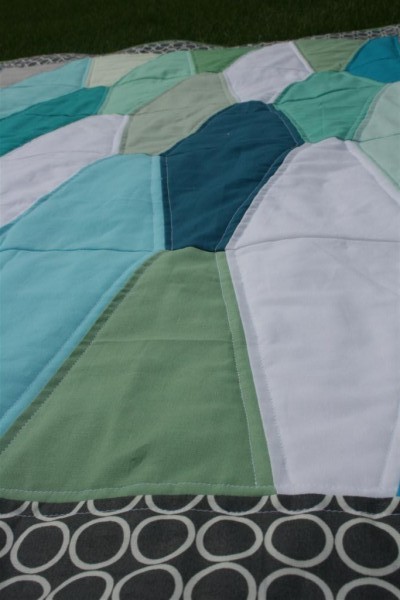 I quilted it over the weekend, opting to do a very simple pattern on either side of the seams in the center of the quilt.  I'm very happy with it.
The backing I pieced using more of the circles and a scrap from the back of  the 2nd water and sky quilt.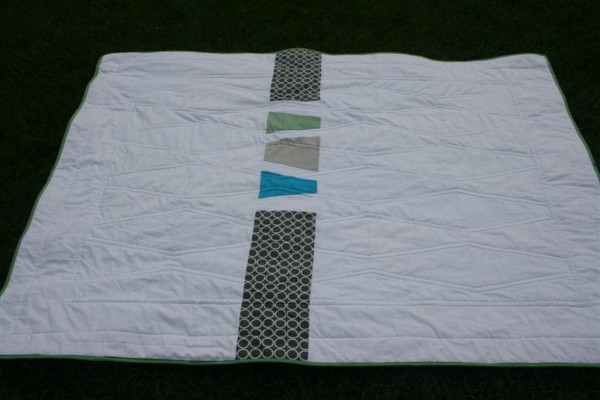 I also like how the quilting looks from the back of the quilt: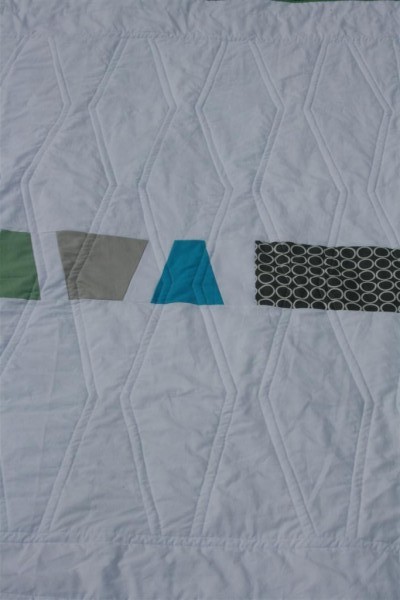 For the binding I used a solid green from my stash.  I honestly have no idea what color it is or where it came from, I've had it for so long.    I think the solid green around the edges is the perfect finish for this quilt.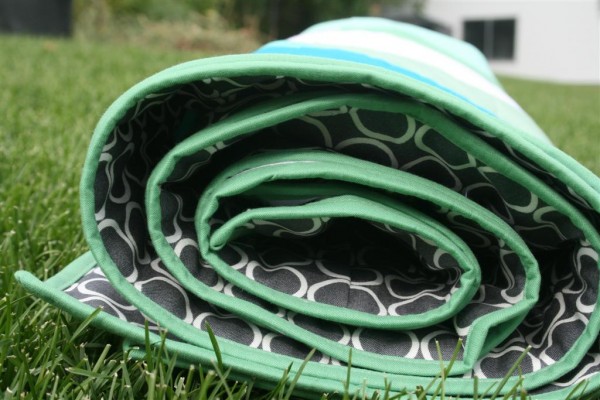 I continue to get better at the machine binding technique.  I do prefer finishing the binding by hand but time constraints and elbow pain have made this option a very practical one for me at this stage in time.   I think it looks nice.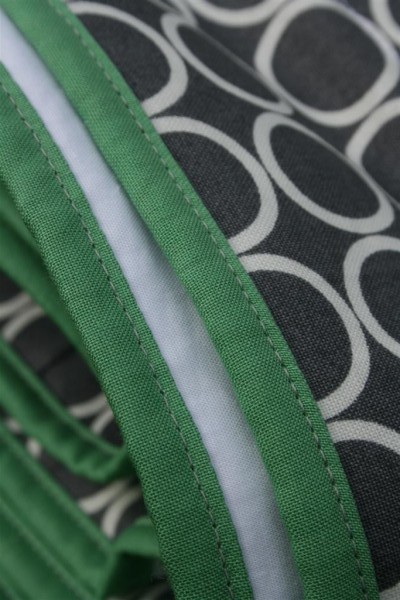 I'm delivering it today to my friend who is a wonderful young mother.  I really hope she likes it.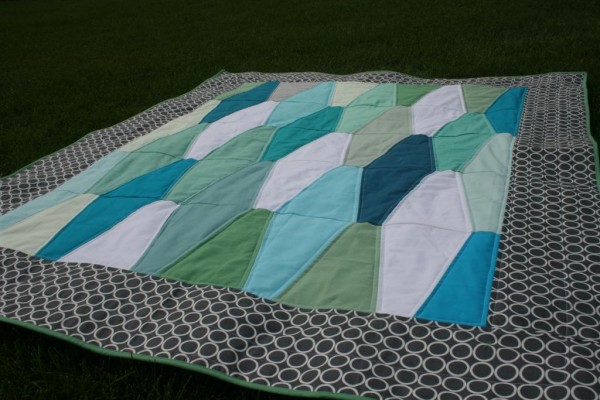 It's one of my favorite baby boy quilts I've made.  Solids are a lot of fun to work with.  I love these blues.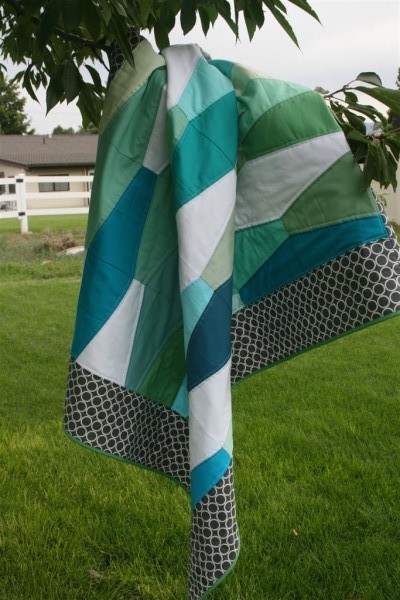 Hopeful Homemaker