Chocolate Zucchini Cake
When you've got zucchini all over your kitchen counters, a chocolate zucchini cake is definitely in order, wouldn't you think?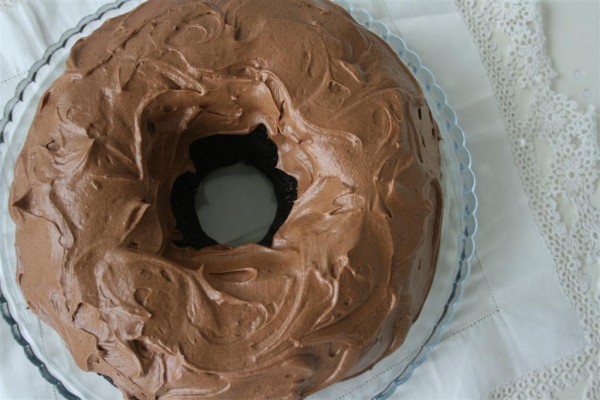 Chocolate Zucchini Cake
Ingredients:
2 cups flour
2 cups sugar
3/4 cup unsweetened cocoa powder
2 tsp. baking powder
1 tsp. baking soda
1/2 tsp. salt
1 tsp. ground cinnamon
4 eggs
3/4 cup applesauce
3/4 cup vegetable oil
3 cups grated zucchini, with peel
Preparation:
Preheat oven to 350.  Grease and flour a bundt pan (or a 9×13 inch pan will work as well).
In a medium bowl, combine flour, sugar, cocoa, baking powder, baking soda, salt and cinnamon.  In a smaller bowl, beat together eggs, vegetable oil and applesauce until well combined.  Add to dry ingredients.  Stir to combine.  Add grated zucchini and stir until zucchini is well distributed.  Fill bundt pan and bake for 50 minutes or until toothpick inserted in center comes out clean.
Cool for 15 minutes and invert onto cake platter to remove from bundt pan.  Cool completely and frost with your favorite frosting.  (I used this one, our Favorite Chocolate Frosting).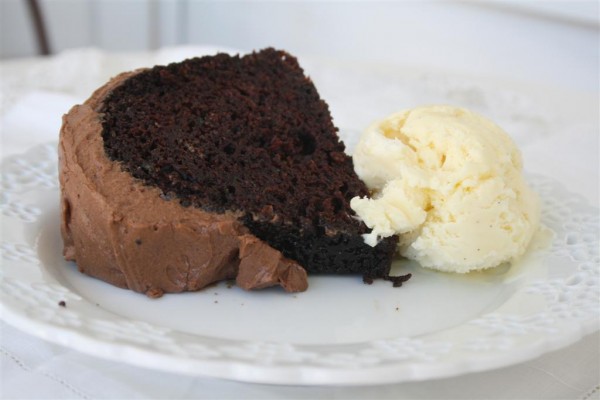 Add a little homemade vanilla ice cream and you're good to go!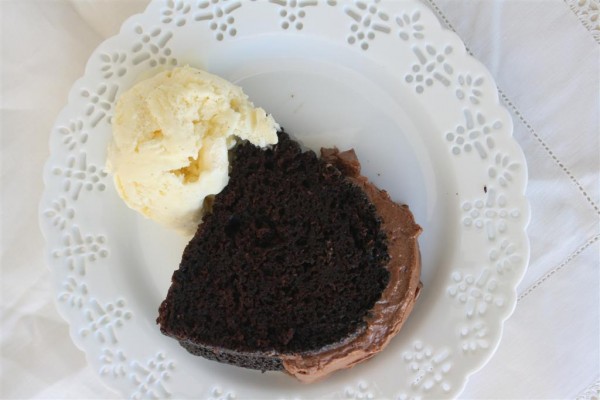 HH