Lemon Zucchini Bread
Last year a dear friend shared a loaf of this bread with me and I loved its light, lemony flavor.   She shared the recipe with me last week, and I've already made several batches.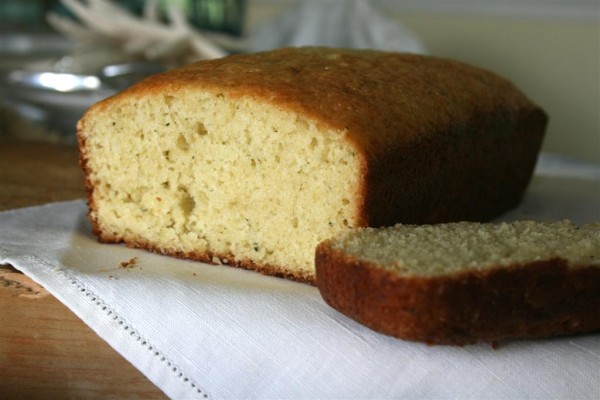 The color of the bread is gorgeous, a beautiful golden brown on the outside and a light, creamy yellow with tiny green flecks when you cut into it.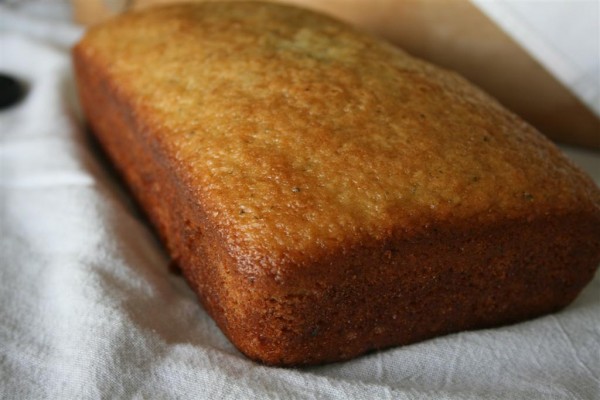 My family has fallen in love with this bread.  They especially love it when I bake mini-loaves and meet them at school with a tiny warm loaf all their own.  I've done it twice now, and I love the "Yes!" I hear when they see it in the car.  So, here's the recipe…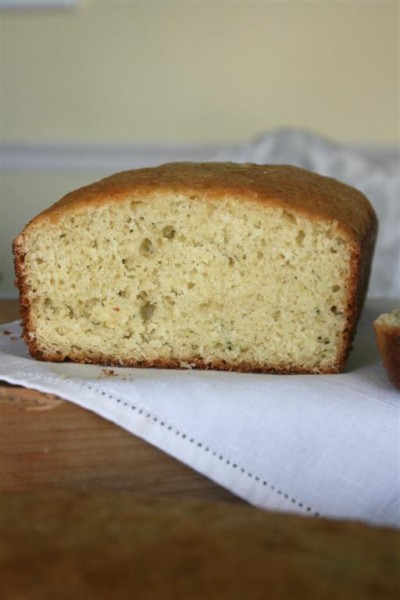 Lemon Zucchini Bread
Ingredients:
2 cups cubed zucchini, with peel
1/2 cup oil
1/2 cup applesauce
3 eggs
2 Tb. lemon zest
4 Tb. lemon juice
1 Tb. vanilla
3 cups flour
2 cups sugar
1/2 tsp. baking powder
1 tsp. baking soda
1 tsp. salt
Preparation:
In a blender or food processor, combine zucchini, oil, applesauce, eggs, lemon zest, lemon juice and vanilla.  Blend for 30 seconds.
In a large bowl, combine flour, sugar, baking powder, baking soda and salt.  Pour zucchini mixture into dry ingredients and stir until combined.
Coat two loaf pans with non-stick spray and divide batter between pans.  Bake at 325 for 50-60 minutes (in my oven it has only needed 50 minutes).  Let bread cool for 10 minutes, then remove from pans.  Cool on cooling rack, then serve and enjoy!