Jack-O-Lantern Mini Quilt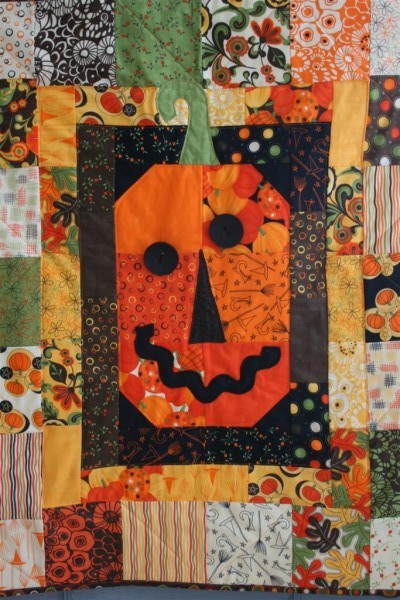 Two years ago I pieced this mini-quilt, appliqued the stem and nose, basted it, and set it aside… unfinished.  I completely forgot about it until this week, when I spent all of 30 minutes finishing it.  {Question to self:  why do I do things like that?}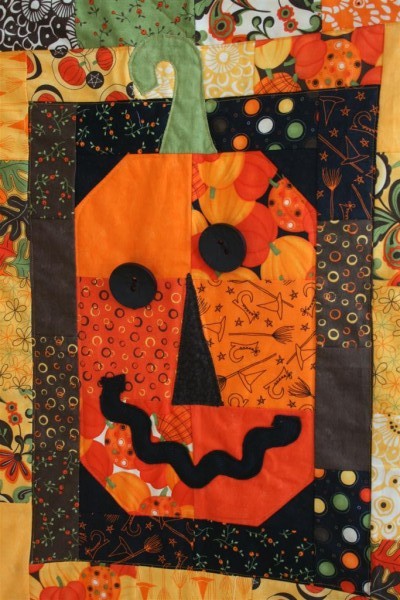 I'm sorry to say I don't remember the name of the pattern or the name of the fabric line I used to make it, but I do know that it only required a charm pack.   After quilting, I added the rick rack smile and some huge black buttons for eyes.  I must say it's amused me how many of my children have told me I messed up on the eyes because they're crooked.  They all looked at me funny when I informed them I did it intentionally.
Tucked away with this quilt I also found a little 4 x 4 inch Halloween embroidery that I remember working on while I waited in the pick-up line for kindergarten two years ago.  I bought it as a small kit in a local shop and it was intended to become a mini-pillow.  My interest in little knick-knacks has largely disappeared so I no longer wanted to make a pillow or put it in a picture frame.  So I finished it and appliqued it to the back of the Jack-O-Lantern quilt.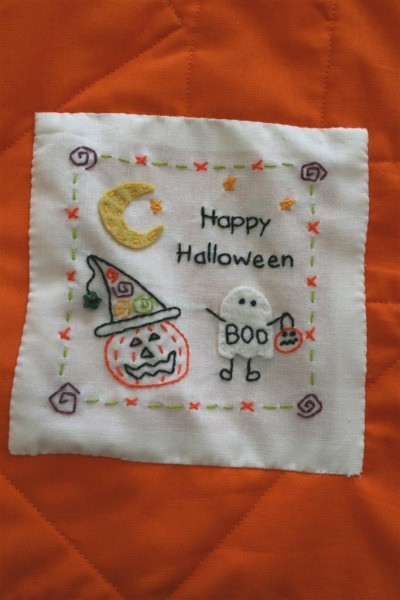 The backing on this mini quilt is a solid orange, so the embroidery is a little piece of interest back there.
And there you have it, two Halloween projects finished.  The quilt now hangs in my dining room window, the only Halloween decoration up at our house (which I hope to fix later today if I can rescue my poor house from the Halloween costumes all over the place).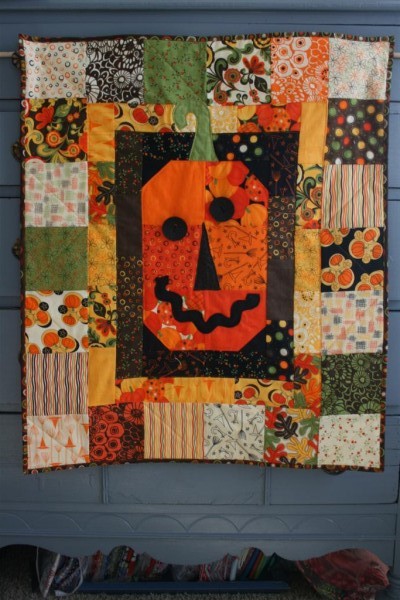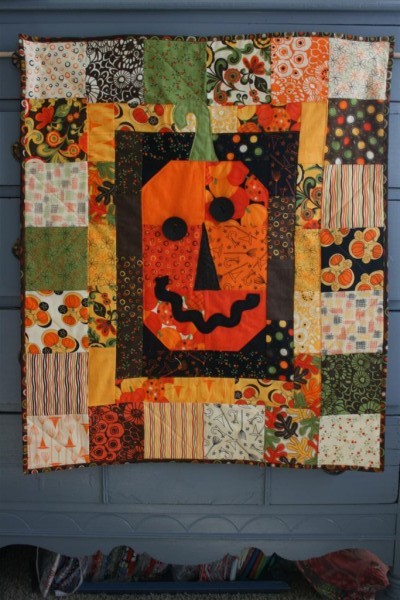 What project are you working on right now?
Hopeful Homemaker