Thanksgiving Porch 2011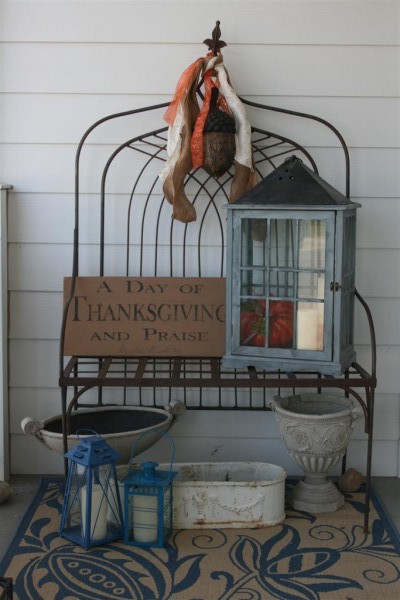 An old metal bench.  An oversized acorn hanging from burlap and embroidered ribbon.  A simple wood plank declaring "A Day of Thanksgiving and Praise".  A lantern with a pumpkin and some battery operated candles enclosed.  A couple more candles on the ground in blue lanterns.
Simple.  It makes me happy.
And over by the front door, the wood sign I've had for many years: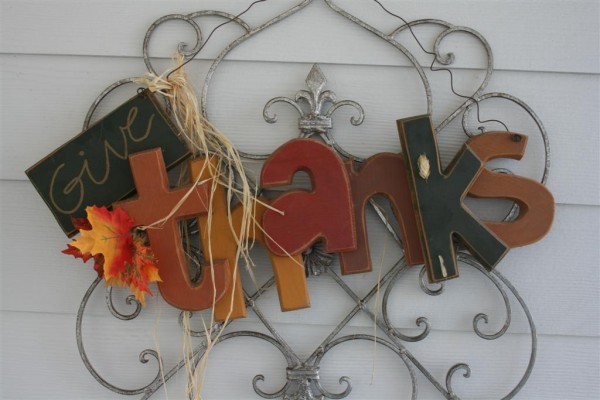 Welcome to our home.  And welcome, Thanksgiving!
Jennifer

*Love Thanksgiving?  Dont' forget to tell me how you celebrate and

enter to win a "give thanks" banner here

.