Brown Sugar Frosting
This brown sugar frosting is amazing.  A great alternative to butter cream or cream cheese frosting, it pairs really well with pumpkin.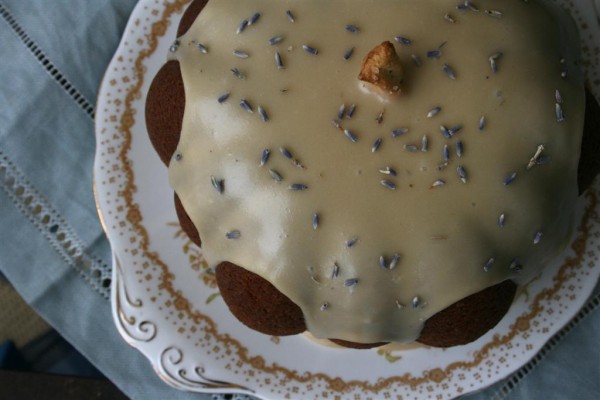 Brown Sugar Frosting
6 Tb. butter
1/3 cup packed brown sugar
2 cups sifted powdered sugar
1 tsp. vanilla
2-3 tsp. hot water
In a medium saucepan, heat and stir butter and brown sugar until butter melts.  Remove from heat and stir in powdered sugar and vanilla.  Stir in enough hot water to make a smooth, spreadable frosting.  Frost cookies immediately.  If frosting becomes grainy and hard to spread, add a few more drops of hot water and stir until smooth.  If you're using the frosting to frost a cake, you might need to add a few teaspoons to get the frosting to a spreading/glazing consistently.  Carefully spoon over cake and this frosting will beautifully creep down the sides.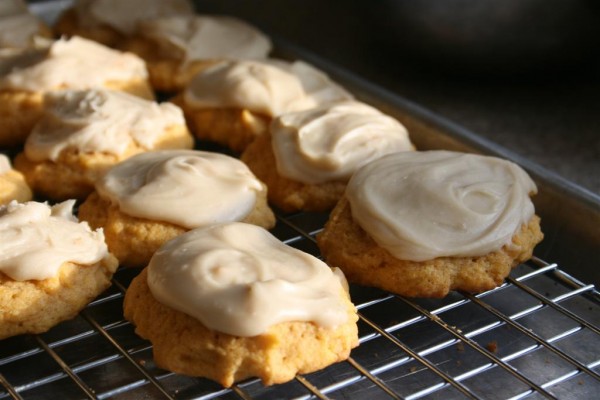 Frosting pictured with Lavender Pumpkin Cake and with Pumpkin Cookies.
Enjoy!
Hopeful Homemaker