Christmas Flannel Rag Quilt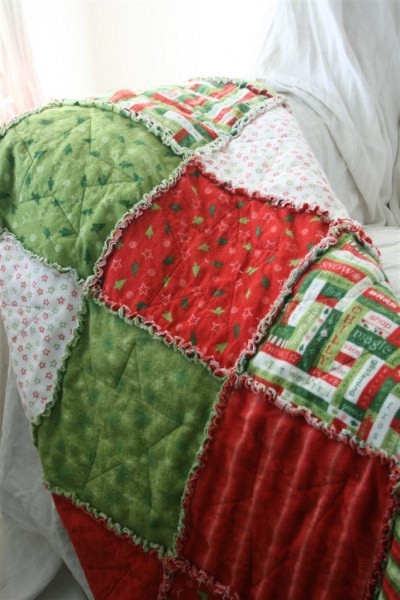 While many people were out shopping early Friday morning, I skipped the Black Friday action and treated myself to a few hours of sewing.  I managed to put together this Christmas rag quilt for my family to snuggle under for the next several weeks.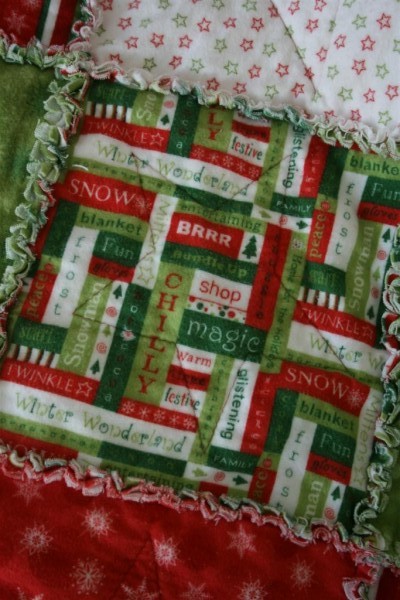 This quilt is made entirely with flannel prints from a Christmas collection that was available two or three years ago, of which my favorite print was the one pictured above.  I'm sorry to say I can't remember the name of the collection or the designer.  I cut the pieces last year but never quilted them or pieced them together.  This year I quilted each square with a star in the center and then pieced the quilt.  You can faintly see the star quilting above.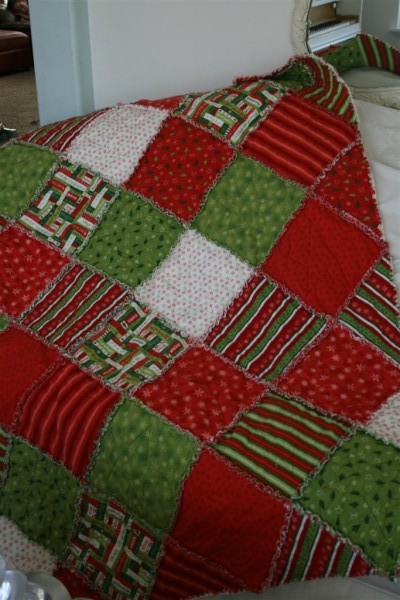 At the last minute I decided to turn the squares on their point.  I'm glad I did because it gave me an opportunity to practice working with triangles, something I want to get better at.  I think it adds a bit more character to the quilt.  The seams were then snipped and the quilt was thrown into the wash.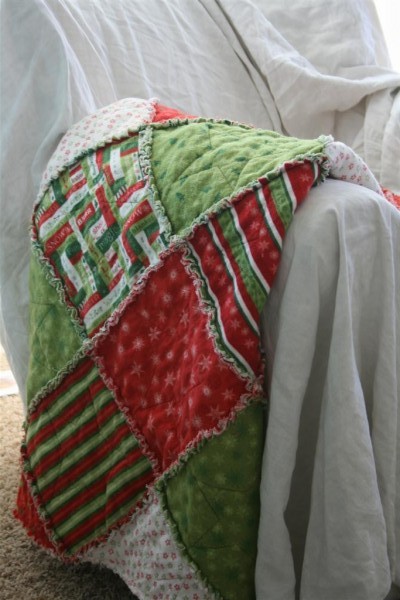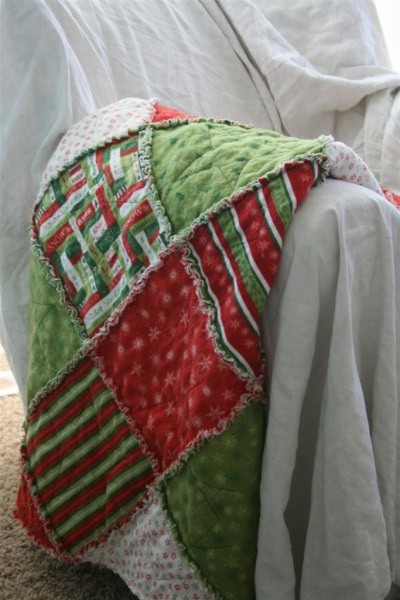 The edges frayed nicely and I'm happy with it.  I haven't made a rag quilt for two years, and while I usually prefer a traditional quilt, it was the perfect project for this fabric.  I've also learned that sometimes people are afraid to pick up a nice quilt and snuggle under it, but I've never seen anyone hesitate to grab a rag quilt (especially a flannel one) and use it.  I have a few quilts I'm careful with, but I really believe that there's no point in making a quilt unless you love it and, therefore, use it.  Rag quilts just seem to beg people to use them, and I've yet to meet someone who won't oblige.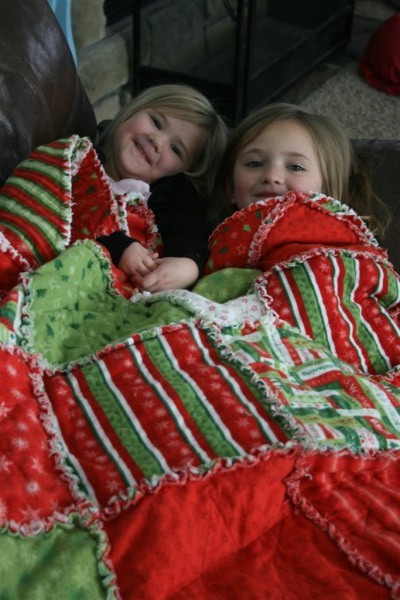 This one went directly from being photographed to being loved, which made for a happy quilt, happy Mom and happy kids.  It's been constantly in use since then.
Do you have a favorite quilt you snuggle under?
Jennifer