Christmas Mantel: Family Room
The stockings are hung.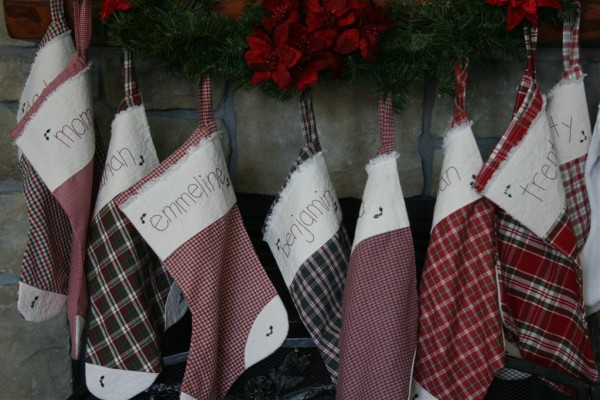 I smile as I watch our younger children standing beneath them, trying to spot theirs.  It's a really short mantel, especially for ten stockings.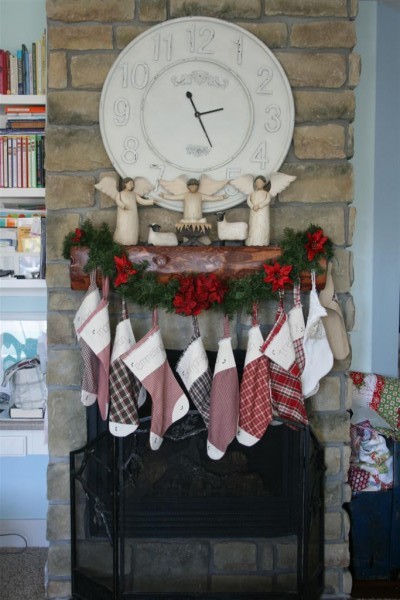 I  placed my all-time favorite nativity scene above the stockings.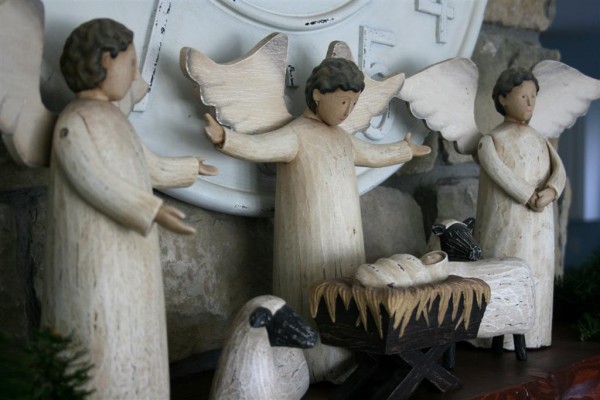 I get a lump in my throat every time I stop and look at it.  The simplicity of it speaks to me.  I love that the entire scene consists of the manger, baby Jesus, sheep and three angels.  It reminds me of the heavenly host – so much bigger than the small circle of witnesses present in person – that celebrated and rejoiced in the birth of the long-awaited Savior of the World.  There is a production called Savior of the World that we try to attend every year which has forever enhanced my feelings about the unseen witnesses to the birth of our Lord.  This nativity scene rekindles all those feelings for me.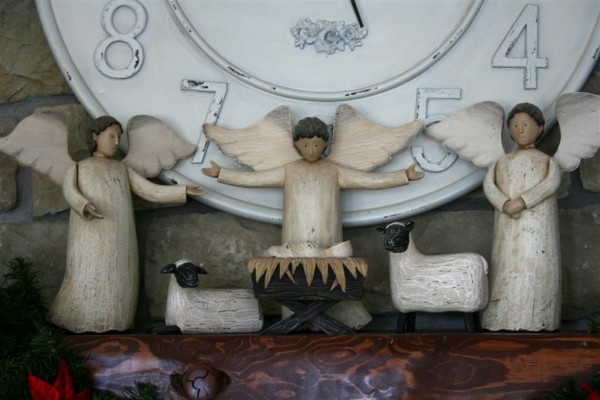 The world – all of us – waited so long for Him to come.  Now we wait for Him to return.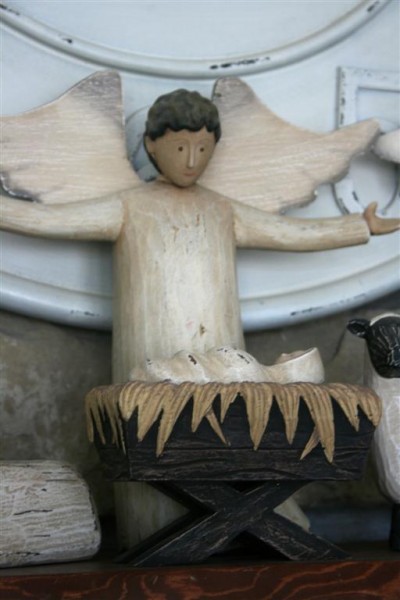 Enough said.  I just really, really love it.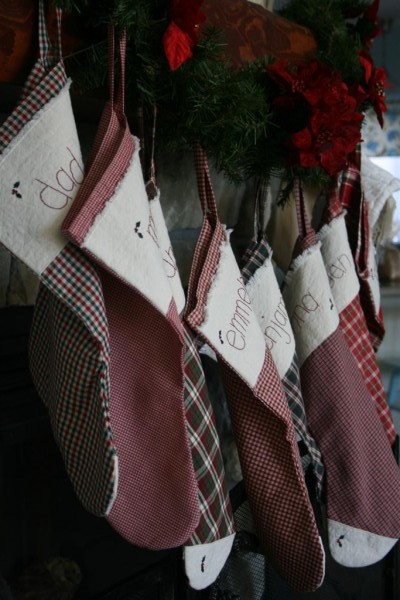 It's hard to believe that in just over two weeks those stockings will be filled instead of hanging expectantly.  Where do the days go?  I still have much to do…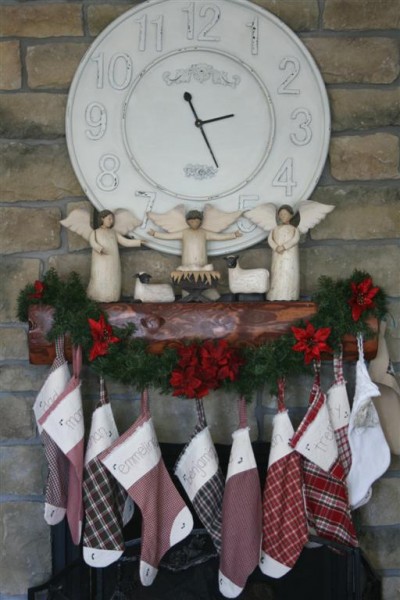 Sigh.  It's a wonderful time of year, isn't it?  I hope you're enjoying it!
Jennifer
shared

here