Elsie's Quilt
I finished this quilt for my niece back in October but forgot to share it.  I found the pictures today.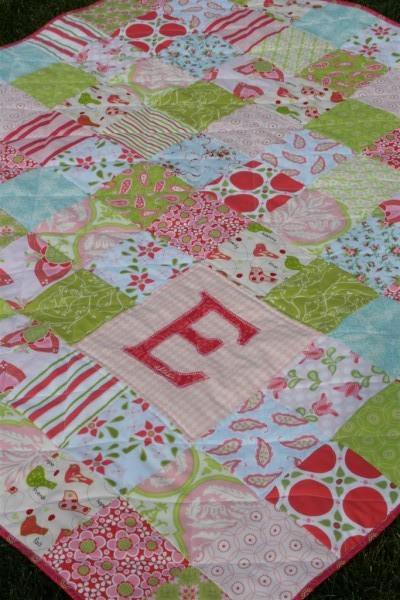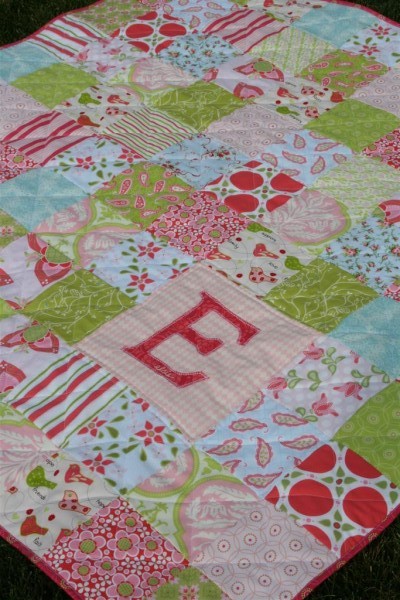 Most of these fabrics came from my stash.  I used all of the Marabella prints I had because I remembered my sister-in-law loved them and added a bunch of Joel Dewberry prints as well.  Then I just started adding some of this and that until I came up with a mix I liked.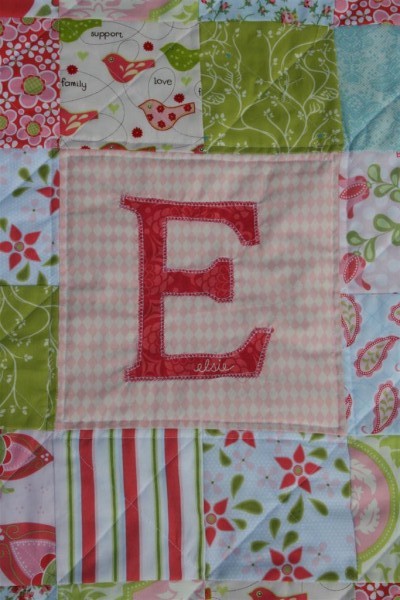 The quilt is simple patchwork with the exception of one pink block the size of four blocks on which I appliqued an "E" and embroidered her name, Elsie.  I'm not the best at this kind of thing but I think it looks ok and I think it's sturdy enough to survive many trips through the laundry.  What's the point of a baby quilt you're afraid to get dirty?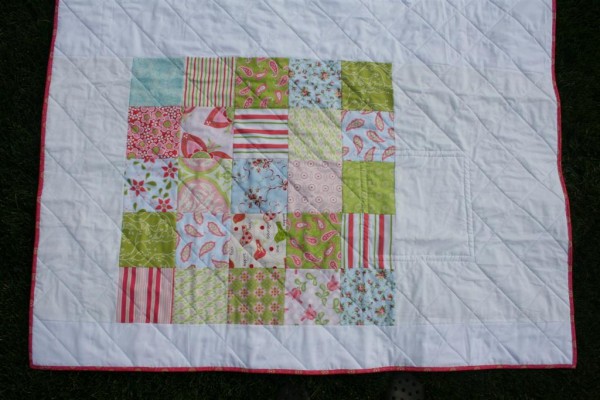 For the backing I pieced more squares and then framed them in white.  You can see that the quilting was done simply, sewing through the center of each square except the big E.  I was worried I'd want more quilting on it when it was done, but it turned out how I wanted it to.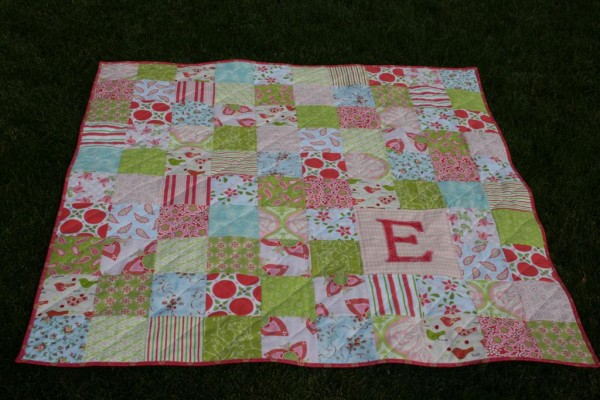 For the binding I used a Joel Dewberry print in a dark pink.  I like the way it frames all the other shades of pink inside the quilt.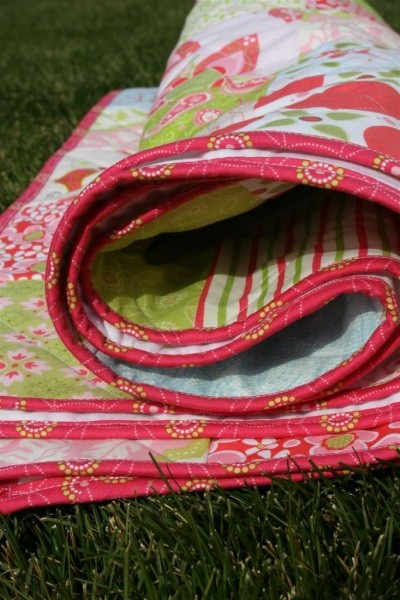 This quilt now lives in Mississippi with Elsie and her family.  We love them and miss them.  My two year old calls every baby she sees "Baby Elsie."   We hope they like it!