2011 Christmas Card
Well, they're done.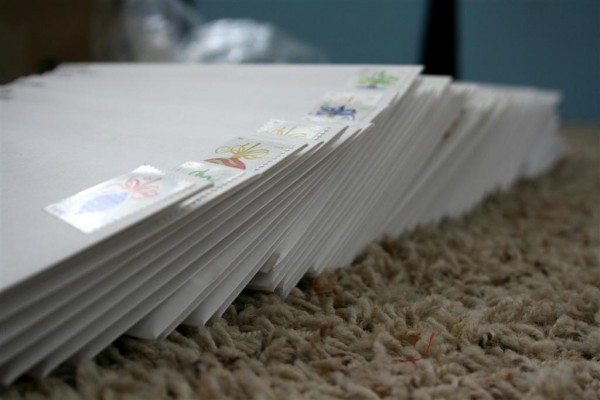 Done and in the mail.  For as much stress as I felt over them, and for as long ago as I purchased the paper and planned them, I'm a little amazed by how simple they look.  But I do like them.
Here is my 2011 Christmas card: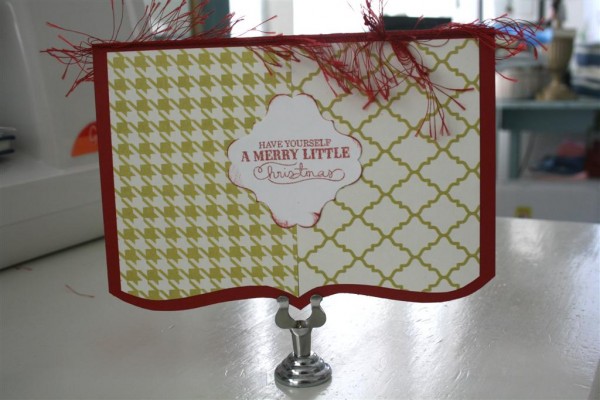 I cut each card by hand, which was a small project, but not an unpleasant one given how much I liked the paper.  I was excited to find the greeting as well.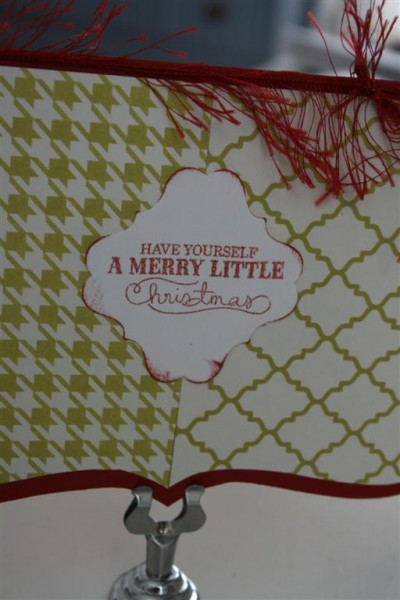 I'm grateful I got them done, because receiving Christmas cards is one of my favorite parts of the holiday season.  Right now my kitchen counter card holder looks like this, front and back:




With too many of these people, once frequent communication has become rare, something I hope to improve next year.  But even only with annual cards I feel grateful for the reminders they are of remarkable people with whom I've crossed paths, people who have influenced me for good.  It's a wonderful part of Christmas.
And as for you, from our family to ours, "Have yourself a Merry little Christmas!"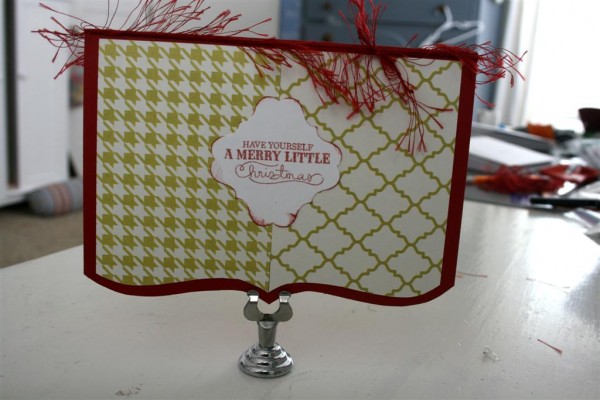 Thanks for reading along.  Merry Christmas!
Jennifer