JOY, week 1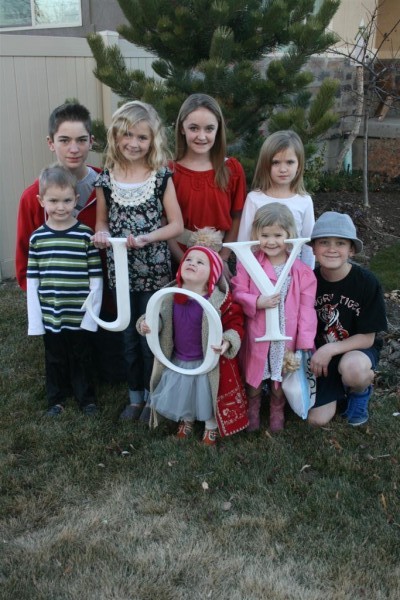 My first week with a new set of goals has been lived and I sit to report on it.
I feel pretty good about the week.  I had enough success to feel encouraged and missed enough to feel challenged.  It's an ok place to be, I guess.
First, I feel good about my planning.  My daily, weekly and monthly lists are divided into three categories:  Essential, Necessary and Nice-to-Do.  Each night I've written down which items in each category I accomplished and which I didn't.  This has been very helpful (except for the night when I fell asleep doing it).  I arose early this morning to do my weekly planning, a time I set aside for this.  I was happy to see that I'd done a few things and realized I need to do much more.  I'll try harder this week, but some of the lists may need to be adjusted.
Of my daily items I'm doing really well with reading, studying the scriptures, 15 minutes of creativity, reading to the children, getting homework done, going to bed with a clean kitchen.
I didn't drink enough water, get all the laundry folded, make much progress on cleaning schedules, work with the children on their personal goals.
We DID have the children set personal goals.  It is on the calendar to follow up with them.  I also started reading the Seven Habits of Highly Effective Families.  I'm finding it very thought provoking.  I also read a novel this weekend, called Love Walked In.  It wasn't on my list but someone had mentioned it and I saw it at the library so I checked it out on a whim.  Then I gobbled it up on Saturday while my nephews were staying with us and I had nine children running around making memories all day and my son and husband were snowboarding.  So that's one book down on my minimum of six goal.
I worked on my blank canvas fear.  I know it probably sounds ridiculous but it's real nonetheless.  I made another quilt square for one of my projects.  I updated my Christmas card list based on new addresses and other info we received in 2011.  I had great conversations with two friends!  I wrote every night in the "Joy" books I started for my children.
Best of all, I slowed down more.  I enjoyed the children more, enjoyed the nearness of my husband more, laughed more.  I tried to take a few extra minutes to comfort them a little bit longer when they were sad.  I really tried to let go of fear and be full of faith.  It felt good.  It's a worthy effort.
And so another week is upon me and I'm excited to try again.
Joyfully,
Jennifer