Tumbler Quilt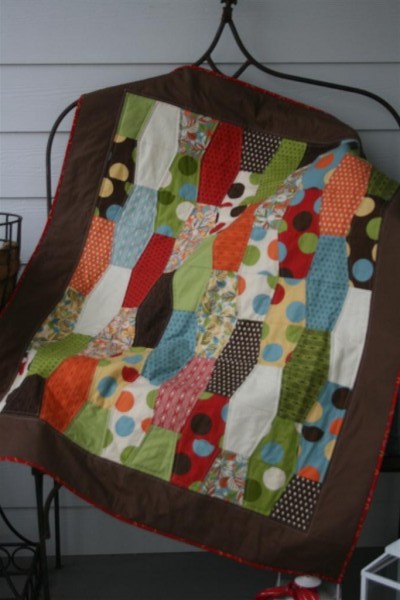 Meet my first quilt of 2012!  I was so grateful to finish it in time for last weekend's baby shower.  It's now in the hands of an amazing mother-to-be.   Full of  color and pattern, I hope it is used often.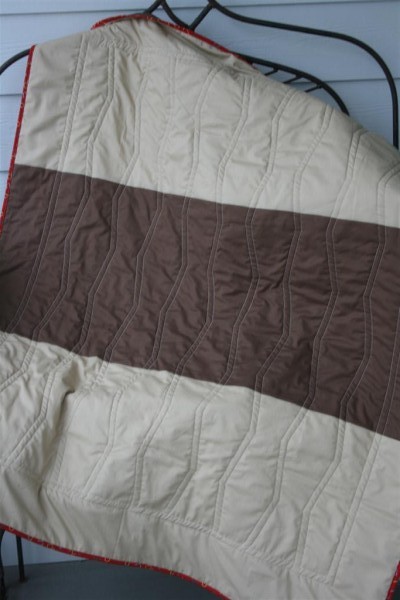 I did something I've never tried before for the back.  I used two different brown solids and made wide stripes.  I quilted it on my machine along both sides of the seams on the quilt top.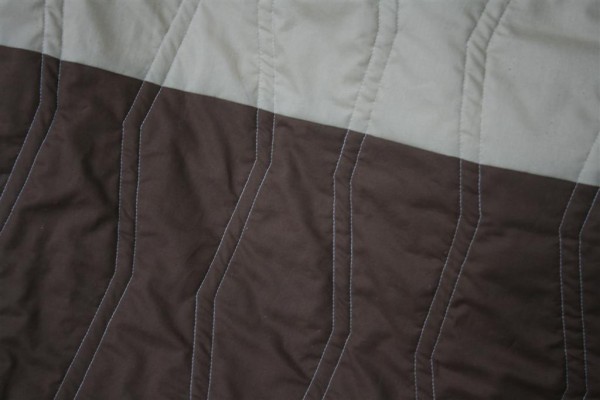 I bound the quilt in a bright red alphabet print.  I like the way it carries the cheery center of the quilt top out to the edges and ties it all together.  The red also looks great against that chocolate brown.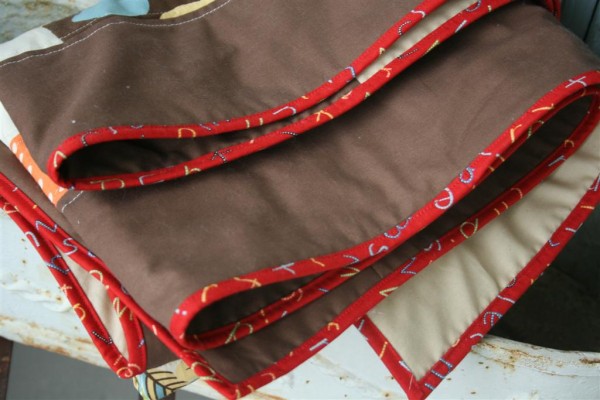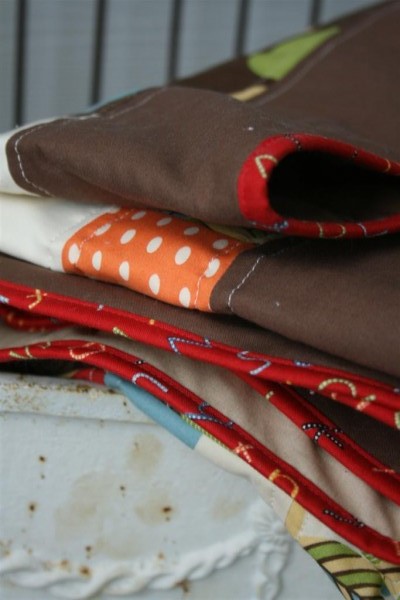 This quilt was a lot of fun to piece together.  I'm pleased with how it turned out.