Handmade Cards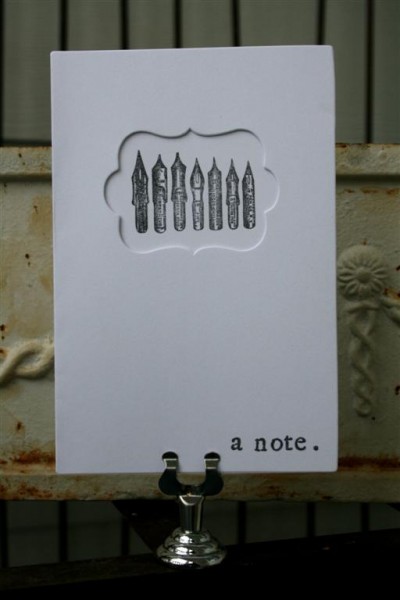 I'm working on being a better friend this year, and remembering birthdays is one of the way I intend to do it.  I also plan to make handmade birthday gifts this year for several reasons:  it allows me to be creative, it encourages to use my supplies and allows me to personalize gifts.  A box of handmade notecards was my first gift this year.
These notecards were made for an amazing friend, one who uses the art of the handwritten note liberally to bless the lives of others.  I wanted to make something she could use anytime she wanted to send a note in the mail.  I ended up going with ultra simple designs, letting them speak for themselves.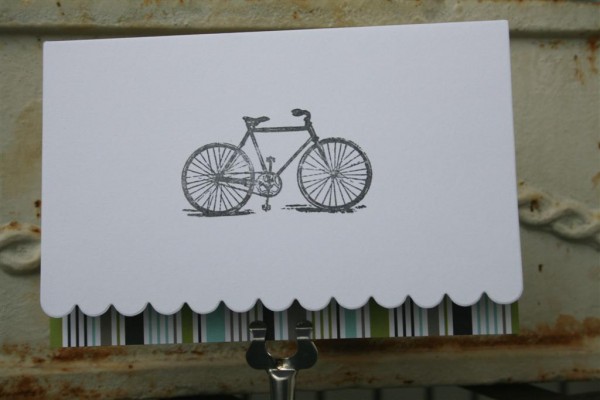 I was pleased with how the bicycle card turned out.  The stripes, the scallop edge and the image of a bike are all simple but happy.
I also made some little gift tags that can be used anytime, complete with baker's twine and a little chevron bag to keep them in.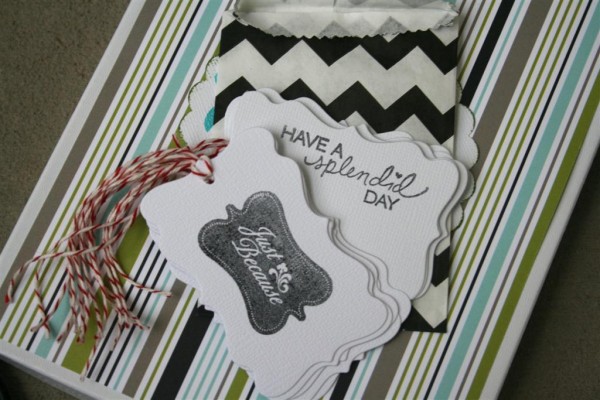 I bought a box for the notecards to fit in and personalized it on the front.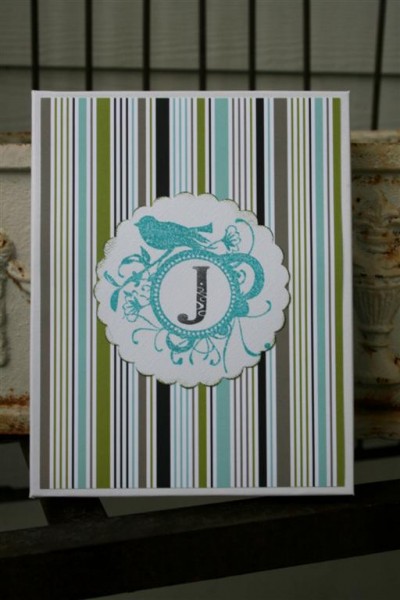 Then I tied the sets of cards with green and white twine and placed them in the box.  I like how it turned out and I hope that she likes them, too.  She is one of the best people I know.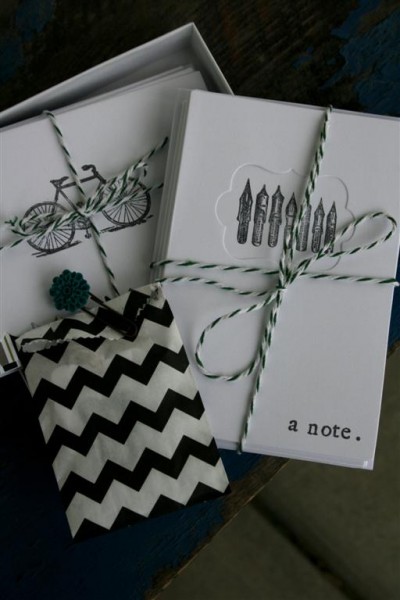 A simple, but I hope a useful, birthday gift.  I finished the project with a birthday card and some ribbon.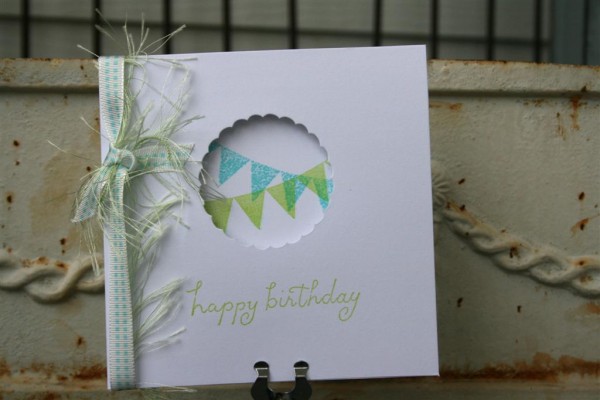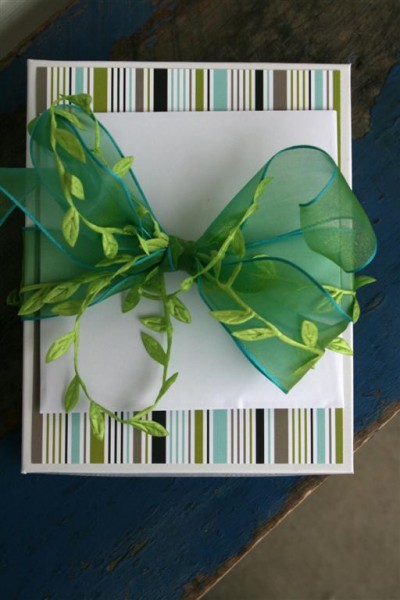 What have you made lately?
Hopeful Homemaker