I need an opinion!
So, I need to make a baby blanket.  A baby blanket for a mother and baby I've never met.  My husband is friends with the father, and it's just one of those things I feel strongly I need to do.
Here's what I need help with.  I made three stacks of flannel fabrics I could use for this project, but I'm not sure which one to use.  Like I said, I've never met them and have no idea what the mother's style is.  So I'm asking for opinions.  Would you mind letting me know which stack you prefer?
#1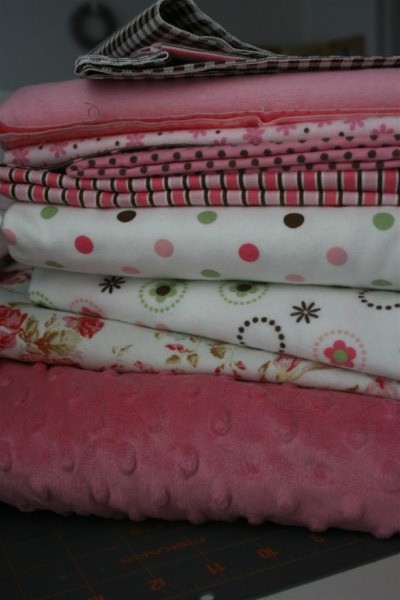 #2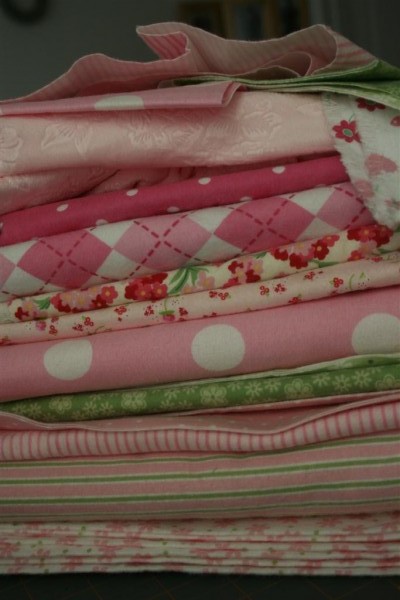 #3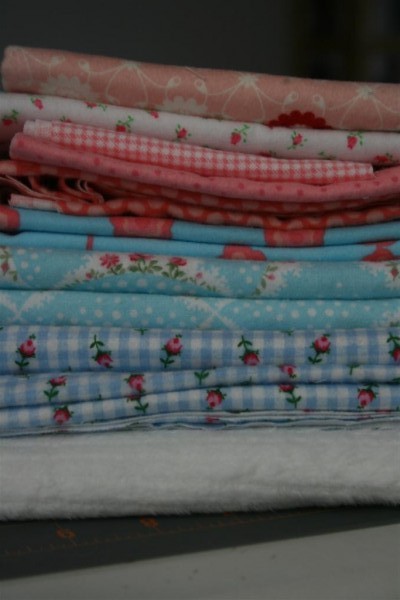 And also on the sewing table, these squares that I've finally started piecing together.  A houndstooth quilt is on my list of quilts to make this year, and it's finally underway.  I'm going for red and white.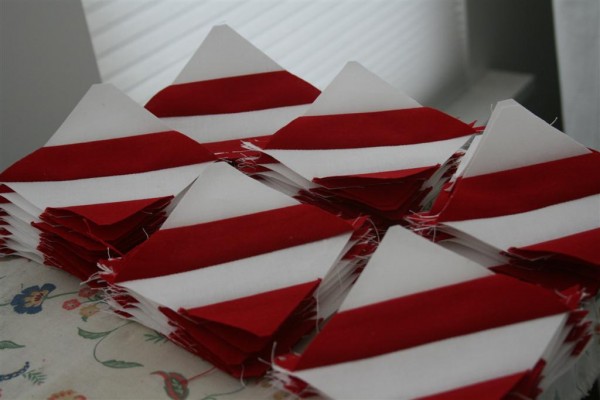 Please leave a comment telling me which bundle you would prefer if you were receiving a baby girl quilt.  Thanks so much, I really do appreciate it.
Jennifer