A little quilt top
Over the past week there has been slow but steady progress in the making of these little stars until at last all the pieces were laid out in place and I was done making and trimming wonky points!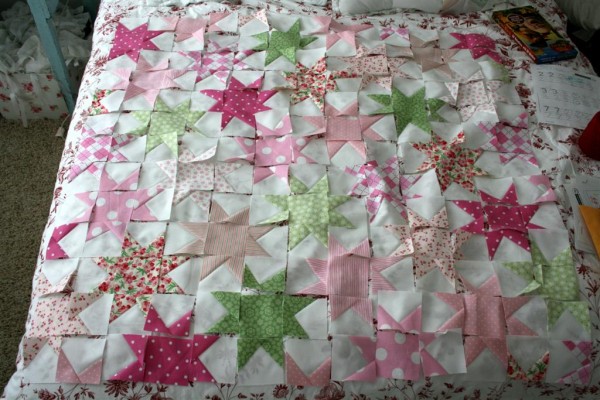 Then row by row it took shape and is now a pretty little quilt top.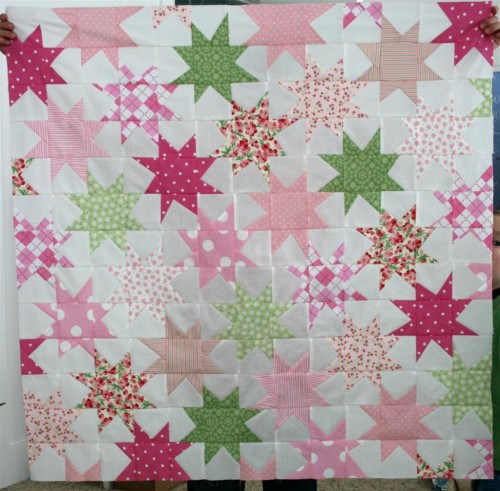 You know, I really like it!  The prints are all flannels and the background is a Moda white, no idea which one.  I like the mix of flannel and cotton.  Mostly I love these little stars with their wonky points.  I do feel like this quilt top was slow going but I think it's worth it.  The more I look at it the more I also like the white design between the stars as well.
Now I need to quilt it.  I have a lovely minky piece for the back but no idea how to tackle the front.  Honestly, it would probably be best with some kind of free motion quilting, but all I know is straight line.  I had a conversation last night with my daughter that went something like this:
"Mom, you should sew it with little stars all over it!"
Me:  "I don't know how to do that."
"Mom, you should do that all over the place swirl design on it."
Me:  "I don't know how to do that."
"Mom, you should make vines and flowers all over it!"
Me:  "I don't know how to do that."
"Mom, what do you know how to do?"
Me:  "Good question.  Straight lines."
And honestly, with all the stars bumping up against each other, I don't even know how to do straight lines on this quilt and have it look good.  It's going to be tricky to figure it out, so I've set it aside for a day or two while I brainstorm.  And clean the house.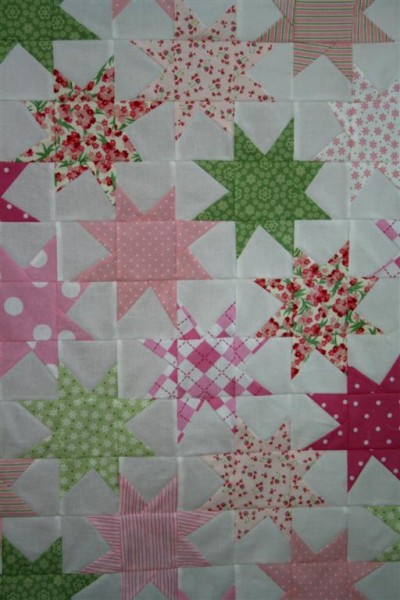 HH