Sunshine Indoors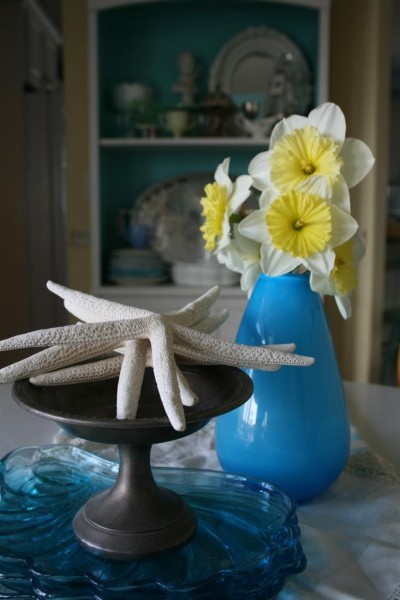 I've made some changes in the dining room and our whole family is loving the new look.  I have some painting to do and then I'll share, but I couldn't resist sharing the daffodils.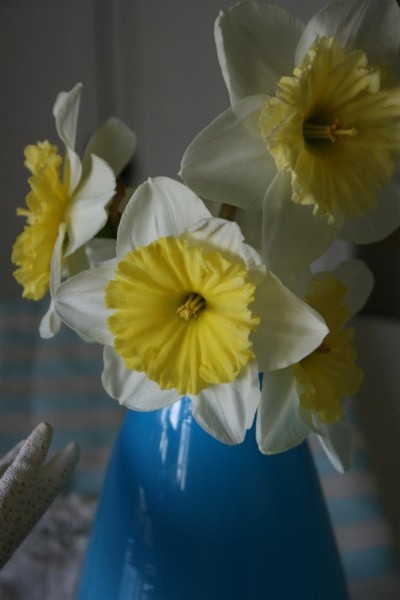 Last fall was my first foray into the world of daffodils and these are the first to come up.  Ice King is their name.  I'm loving the ruffled center of the bloom.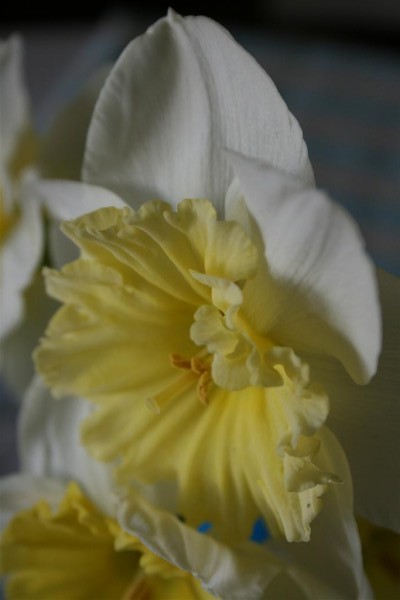 We've had a bit of snow this weekend and I'm so glad I rescued them before they froze!  They're looking happy on my table, faces turned toward the window.
My first fresh flowers of the year, picked from our yard.  Happy day!