My Favorites
As I've mentioned before, last fall was my first experiment with planting daffodils.  I planted about 15 different varieties and it's been delightful to watch them come up this spring.  I want to quickly share my top three favorites:
First up, this white daffodil.  I'm completely loving the snowy white color.  I've also noticed that the single color makes me appreciate form and line more.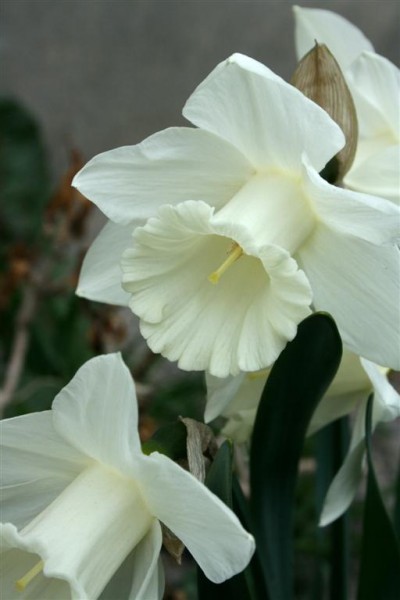 Next, this gorgeous Ice Follies daffodil has the most beautiful double center!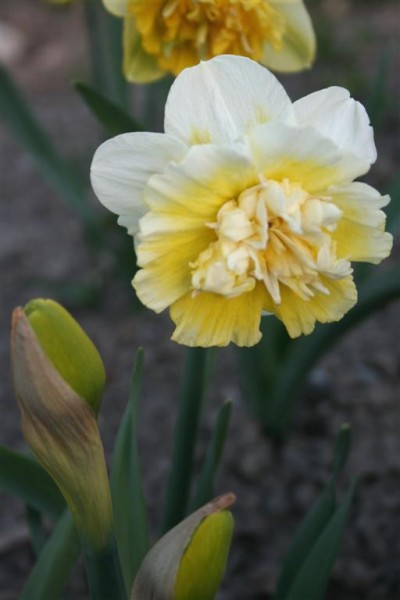 Finally, this Winston Churchill daffodil is my #1 favorite.  I was pretty sure it would be when I planted it last fall.  It's a bunch daffodil, which means there are multiple blooms on each stem.  The delicate touch of bright orange is breathtaking.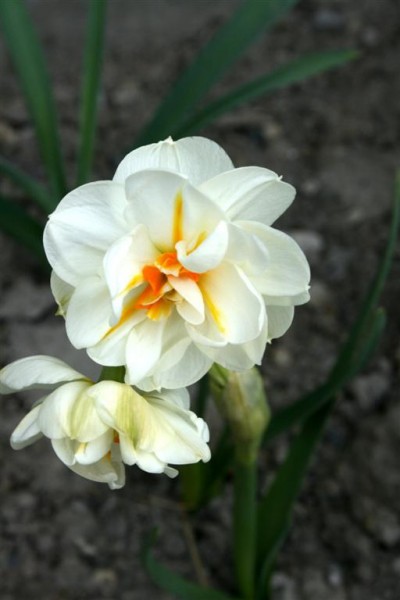 This is also a double daffodil, and I'm really enjoying these "double" flowers with their extra layers of petals.  The centers remind me of last year's dahlias, which blew me away with their beauty.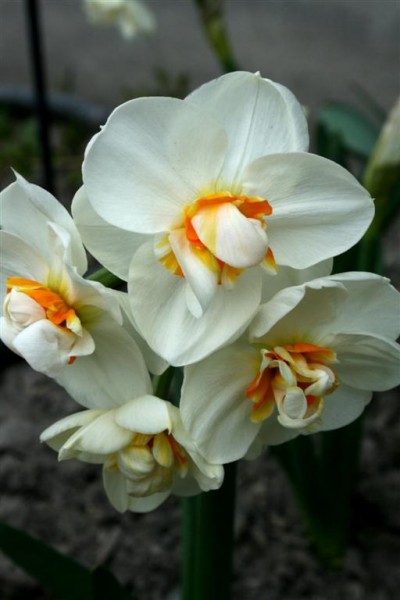 Which is your favorite?
Jennifer