Back from Logan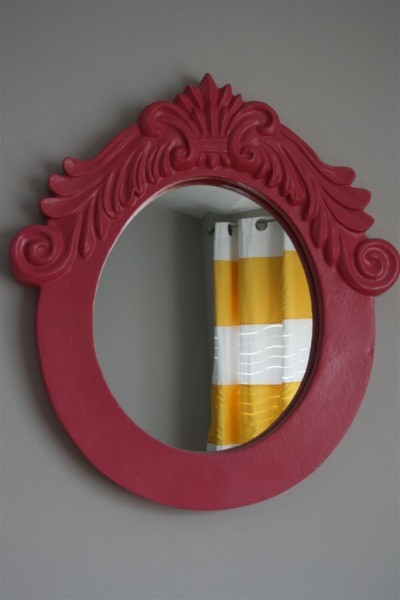 I had so much fun on my mini-trip to Logan!  I hadn't seen my sister's new house since she and her husband moved in and began a massive overhaul to update it.   I love her adorable living room.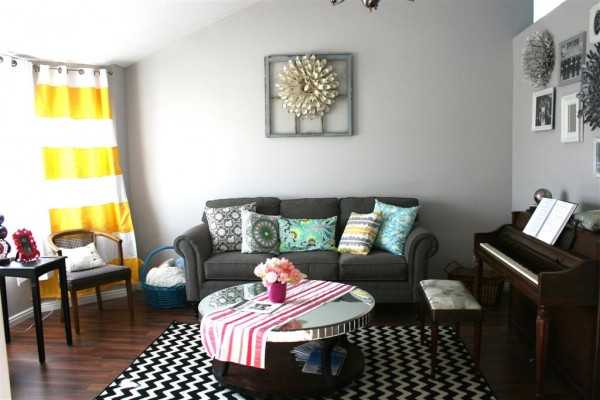 And the kitchen ceiling (overlooking the living room) they painted an awesome blue.  It's fabulous.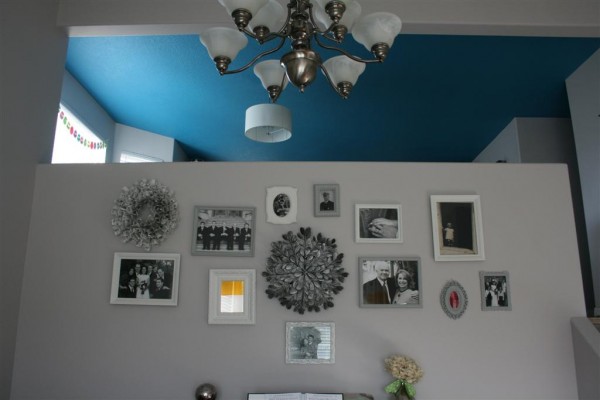 We spent most of the day in her sewing room.  I loved the way they used the framing in the basement to make a natural decorating statement using paint.  She also re-purposed a wine cabinet to use for her quilting fabric.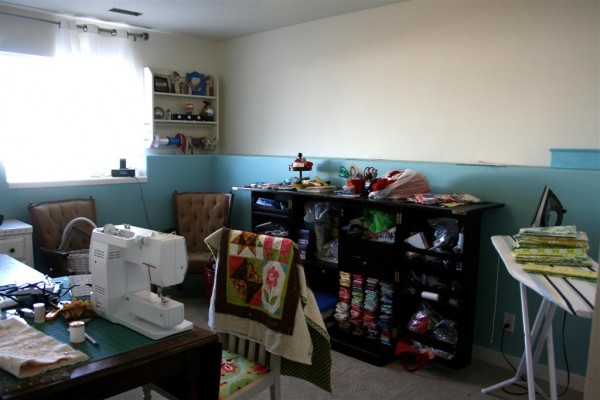 We had so much fun talking about fabric and what we'd like to do with it, talking about life, munching on popcorn, eating a delicious lunch, and generally just enjoying being together.  Kristen cut into her stack of Heather Bailey's Nicey Jane fabrics and started making her own Swoon quilt!  Hooray!  It's going to look so awesome.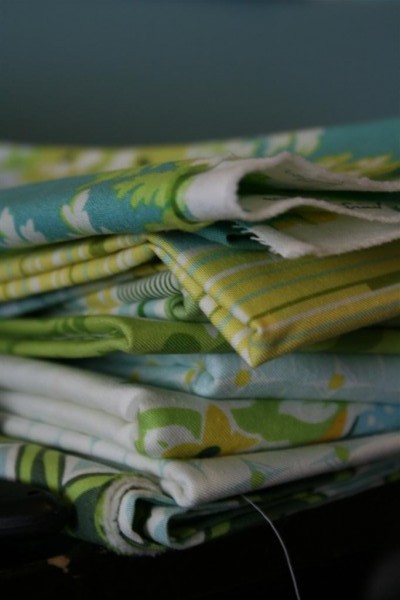 She finished the first block and it looks great.  We were both excited.  The pictures of that block are on her camera or I'd share it with you.  I think the Swoon pattern is one of my all-time favorites.
For my sewing I took an unfinished project from the Curves sewing class I was supposed to work on in February.  I made a long table runner using improv curves.  It was good for me to force myself to do this and I like it better than I thought I would.  It's all pieced and I just need to decide if I want a white border or not.  I'll share it soon.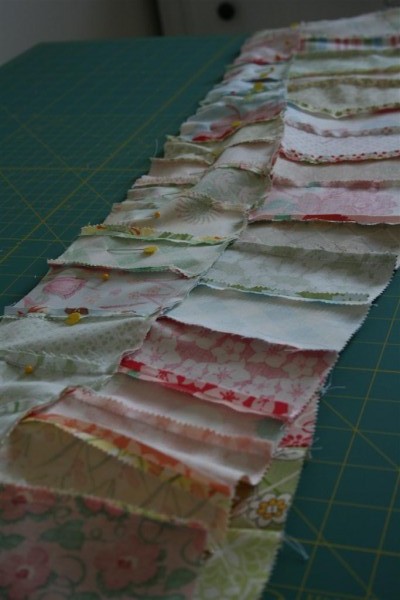 Now I'm back home with my awesome family and a kitchen full of dishes to do.  I'm so happy that it worked out for me to run away for a day and have so much fun with my sister.  We definitely need to do this again soon!
Jennifer