Bouquet from my garden
I've been a miserable failure on my birthday resolutions this year, hitting only a small handful of special dates on time.  I've got to do a better job of planning ahead for these!
I did manage, on Saturday, to put together a bouquet of flowers for a friend whose birthday is in April.  I am loving these double tulips from my flowerbeds.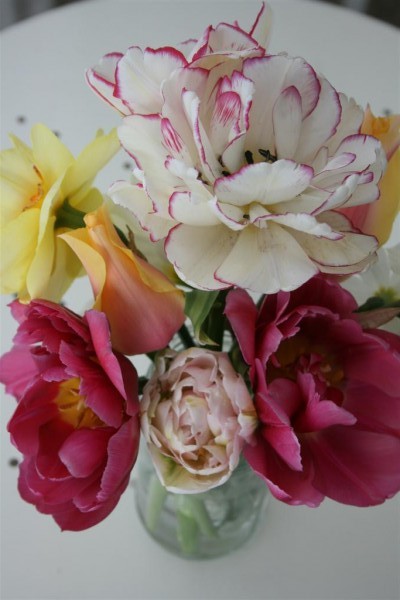 The double tulips make me anxious to see how my peonies do this year.  These showy blooms are so beautiful!
And my birthday observations really need to improve.
HH