We're starting a project!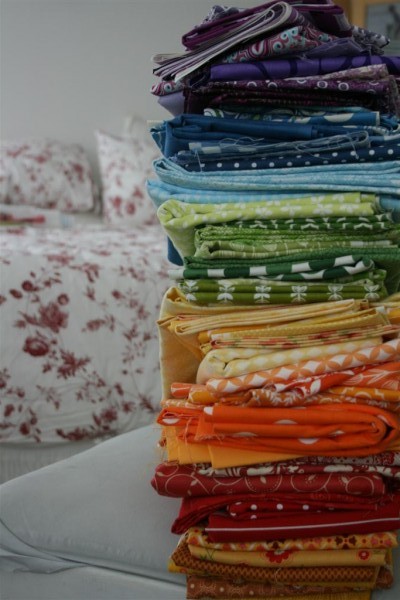 Isn't this a great stack of fabric?
My daughter and a close friend of hers are working on value projects for their Personal Progress achievement (a goal-setting and personal development program for girls age 12-18 for the LDS Church).  For one project they each want to make a quilt and we've decided to make them in the colors of the Young Women's values.  We spent some time Saturday going through my stash and making piles of fabrics for 7 of the 8 colors.  The colors are (starting at 12:00):  orange, yellow, green, blue, purple, gold, red.  The 8th color is white, but they're both using lots of white in the quilts.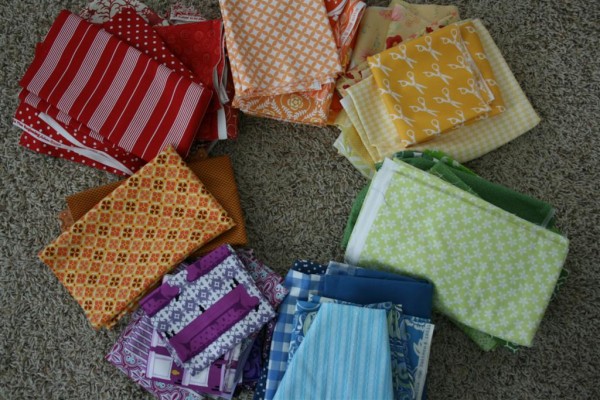 Do I have time for this project?  Not at all.  But it's one of those things I'm not going to miss.  It's a chance to spend time with my daughter and her friend, a chance to mentor another girl, a chance to teach them a skill that is useful.  A chance to help them make something beautiful.  Their excitement is infectious and I'm looking forward to the process.
Now I have a bunch of math to do before we start cutting!  Wish me luck…
Hopeful Homemaker