Swoon Quilt Finished!
Five minutes here and ten minutes there and the binding is finally on.  My Swoon quilt is done!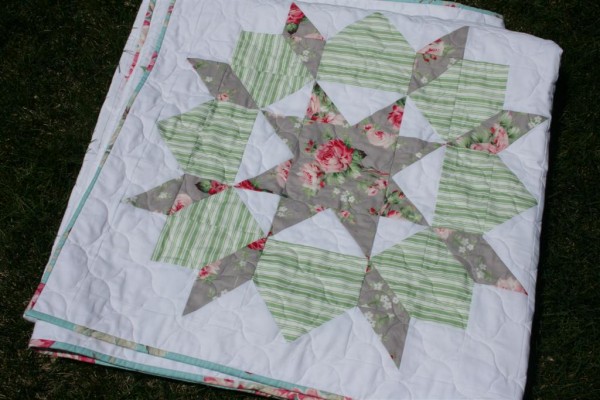 I love the way it turned out.  I have a vintage sheet I've saved for years, purchased long ago still in the original package, which I used for the backing.  It wasn't quite wide enough so a pink strip of an old Anna Griffin fabric  which used to be bed skirts in

this room

was added to finish it off.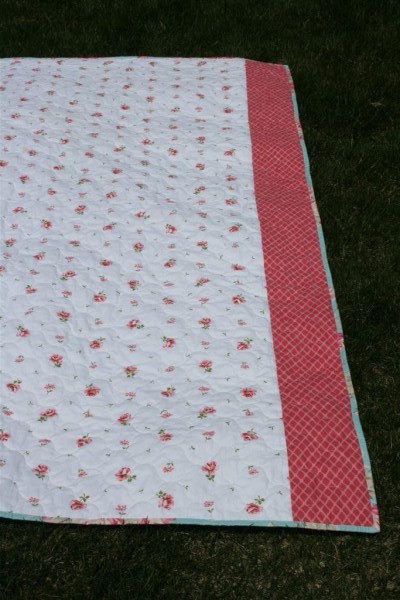 I took this quilt in and had the owner of a nearby shop quilt it for me.  I couldn't be happier.  I love the pattern she quilted it with!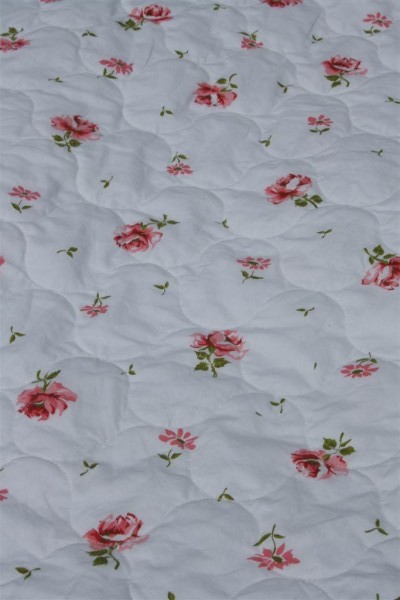 For the binding I used the only yardage I had (and my favorite print) of the Ava Rose line, the deep aqua with dark pink roses on it.  I think it looks great with both the quilt top and the back.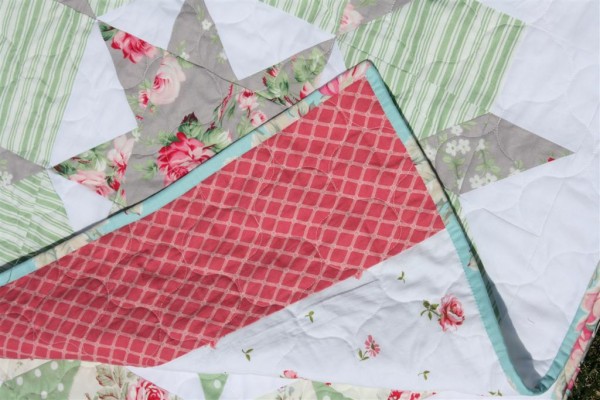 So here it is, the whole thing: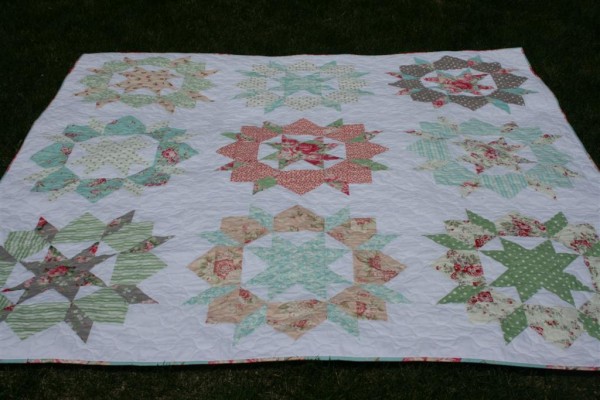 From the other side: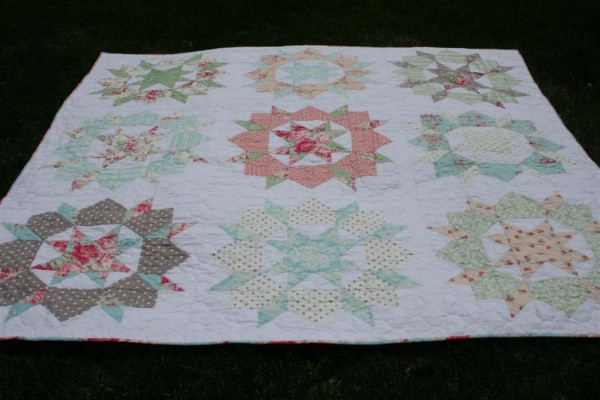 Yay!  I love it.  This one is going to my bedroom for those nights when it's a bit cooler.   Just looking at it makes me happy.