"Summersville In Color" Pillow
It's always fun to see what fabric different people are looking forward to before it's released, and Summersville was on my sister's short list of must-haves.

I saw this on Lu Summer's blog

and decided to try it for her birthday.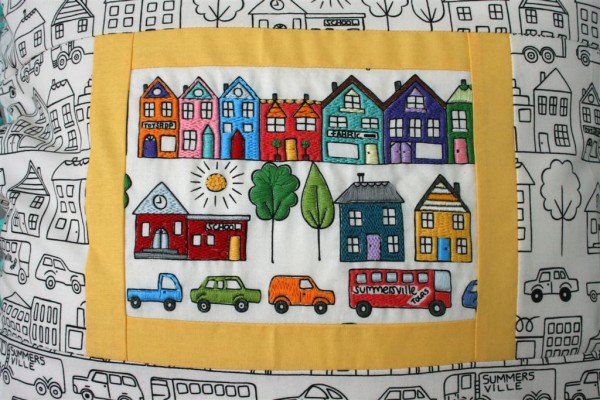 After several weeks of two minutes here and five minutes there (mostly in the car) I'd filled in enough of the print to try my idea.
So here it is, my "Summersville in Color" pillow.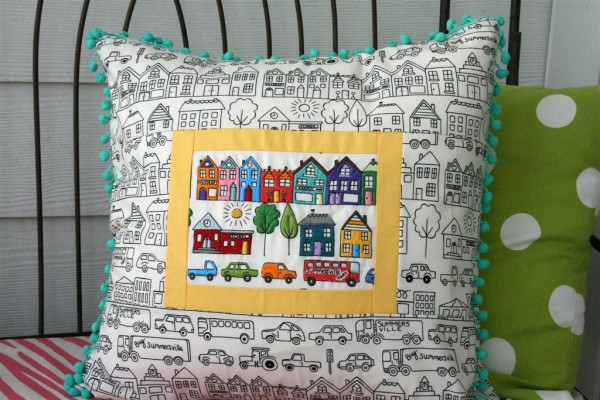 I haven't done a project like this in a long time, and when I finished it I was giddy!  The embroidery, the yellow fabric, the aqua pom pom trim, all of it makes me smile.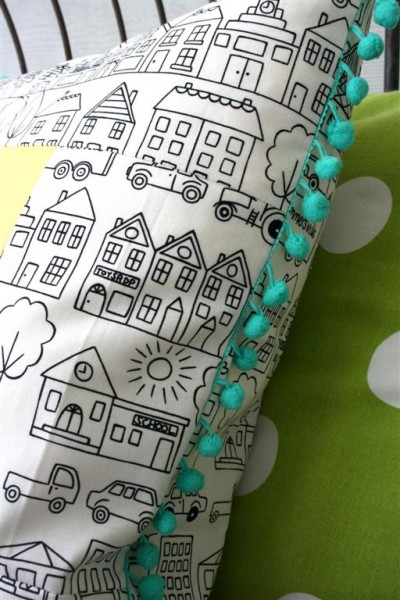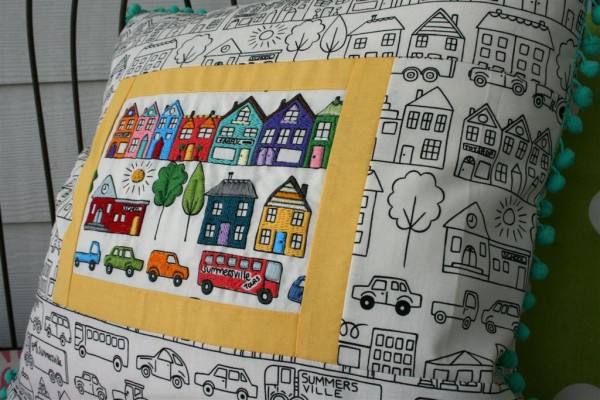 For the back I decided on a simple envelope closure so I could leave the selvage on the fabric.  I thought Kristen would like seeing that.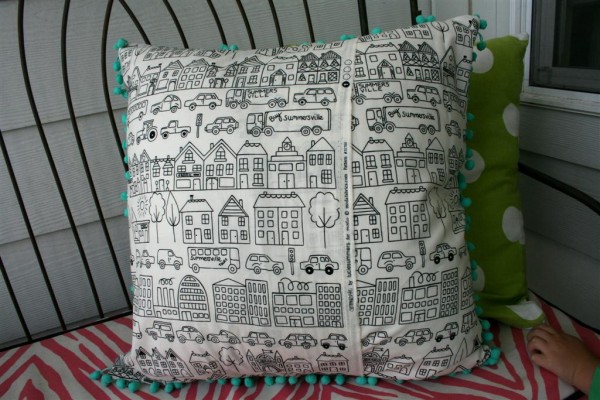 If there is a place like  Summersville for my family, I think we would all say Newport Beach, California.  It's where we vacationed when I was a child because my Grandpa lived there, and we've taken our children there as well.  There's a house in the embroidery that's similar in color to my Grandpa's house, and all the bright colors remind me of the colorful old beach houses we love to look at when we're on walks.
This was a really fun project to work on, made more fun by anticipating my sister's happiness when she saw it.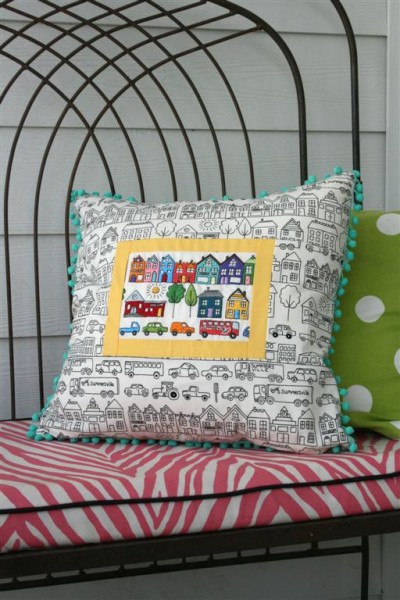 I wasn't disappointed.  As cute as the pillow looks on my front porch, it will look even better in her living room, where she has yellow stripes on her curtains and an aqua ceiling in the kitchen.  Happy (late) birthday, Kris!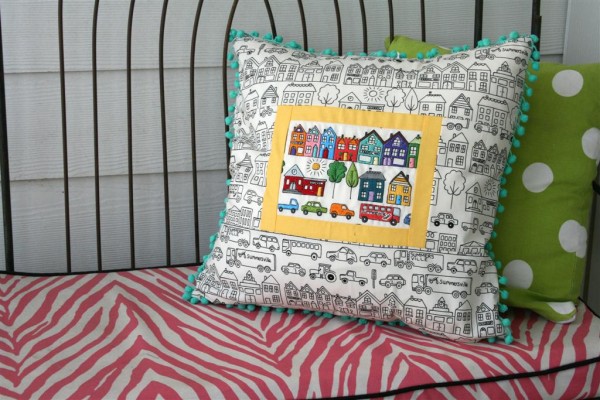 Jennifer