Little Man Quilt
The Little Man baby quilt is finished.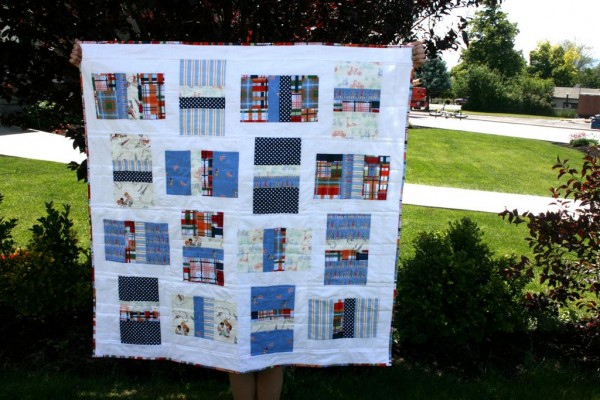 It's actually been done for a few weeks but I'm just getting around to sharing pictures.  I really love this quilt, the way the blues and oranges look so bright and cheery against the white.  This was a fast and simple quilt to make.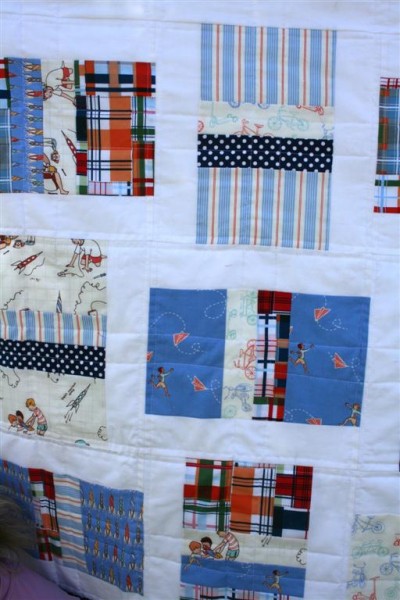 I opted for minimal straight line quilting on this quilt and backed it with some vintage blue ticking stripe.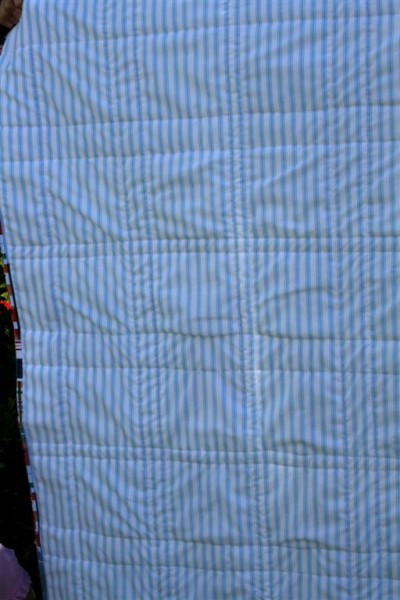 I'm not sure why my basting didn't work as well as usual.  I don't know if the lighter weight of the vintage sheet was part of my problem or what, but I think it will look fine once it's been washed.  And I do love the soft, cool feel of the sheet for the backing.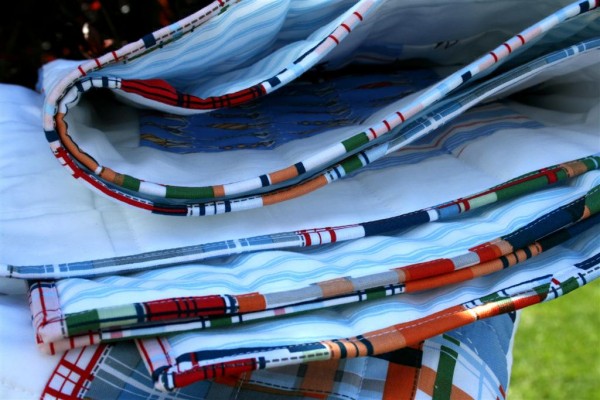 I used more of the plaid for the binding.  This has to be one of my all-time favorite prints.  It looks great.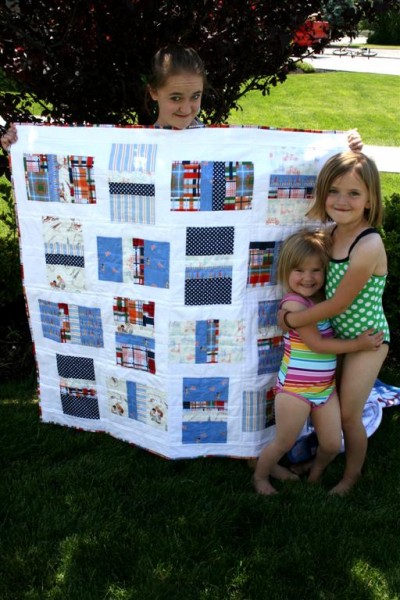 This quilt went to a family we really love.  I hope it will be used to snuggle with their newest little  boy.
HH