England Swings Flag Quilt top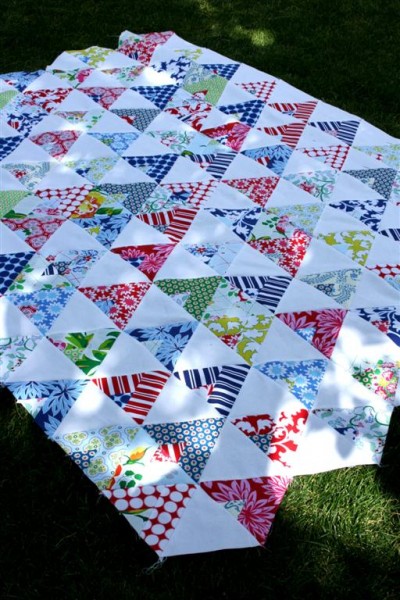 I finished up this happy quilt top recently.  It came about in funny way.  Like so many others, I enjoyed watching from afar some of the celebrations surrounding the Queen's Jubilee recently.  I've loved all the pictures of the Union Jack and seeing the Queen in her aqua suit.   I've thought many times about making a Union Jack quilt but never really looked into it.  All of a sudden, however, I was dying to make one.  I looked around for a tutorial but wasn't sure I wanted to use the one I found, and all the quilts I love seem to come from the same pattern which is NOT available in pdf format.  So, my hopes of quickly putting together a block or two were quickly dashed and I shelved the idea once more.
Then I remembered a stack of fabric sitting in my drawer.  The collection is called England Swings and it's even prettier in person than it looks here.  I cut my own 2 1/2 inch strips to make a custom jelly roll and used the Flags Quilt pattern by American Jane.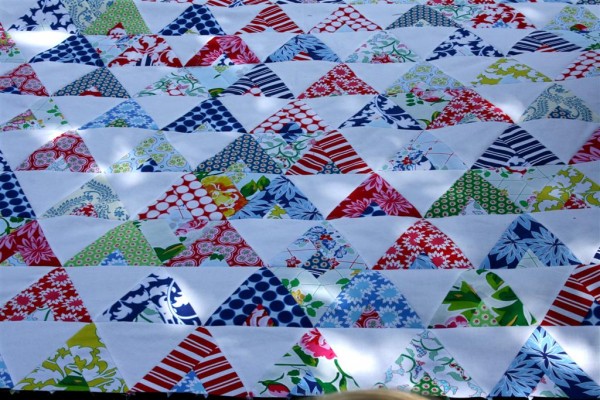 You'll see some Flower Sugar in there, as well as a bit of Jennifer Paganelli.  The rest is all designed by Rebekah Merkle, and if I remember correctly it was inspired by her life in Great Britain.  I think that the pattern and the fabric make a nice pair.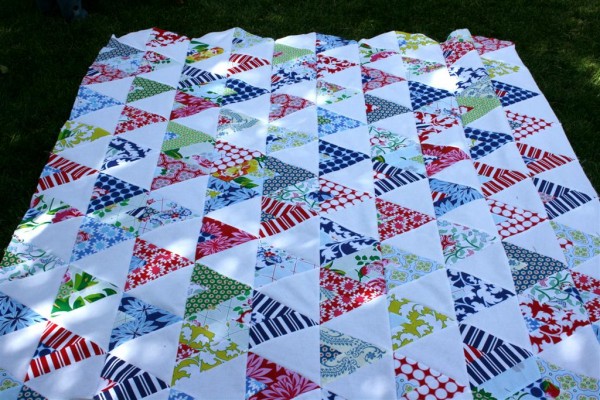 I love the slightly nautical feel, the crisp colors, the mostly red, white and blue color scheme with enough yellow and green thrown in to mix things up.  I'm so glad I finally got this fabric out of my drawer and did something with it!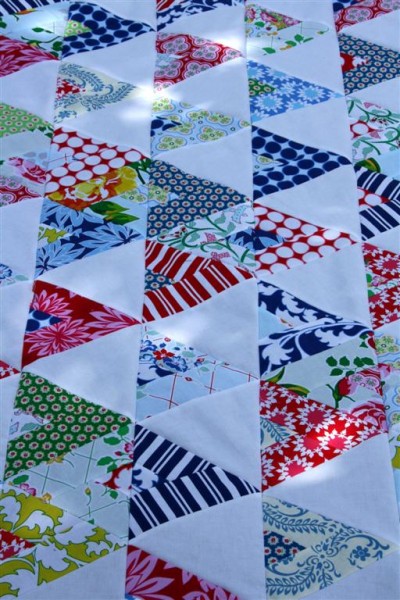 It's off to the quilter and if I'm really lucky I'll be able to finish it before the 4th of July.  I'd love to lay on this one while we watch fireworks.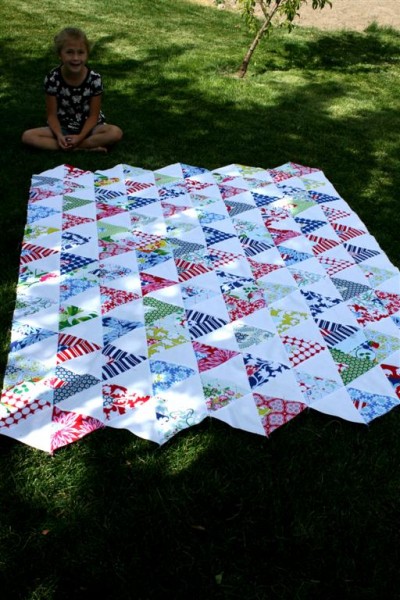 Jennifer