Seaside Quilt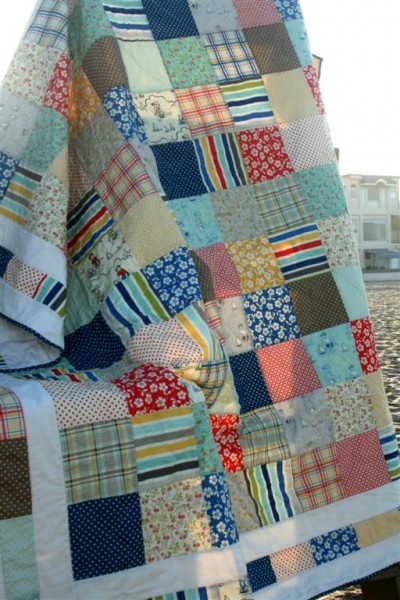 I did it!  I reached my summer goal of making a quilt out of my Seaside fabric in time to use it at the beach.  In a marathon sewing session just before we left (between soccer games and birthday celebrations) I pieced, basted, quilted and attached the binding on this quilt, then took it with me to the beach house to finish the binding by hand.  The only disappointment in it all was the early sun and shadows, making pictures difficult.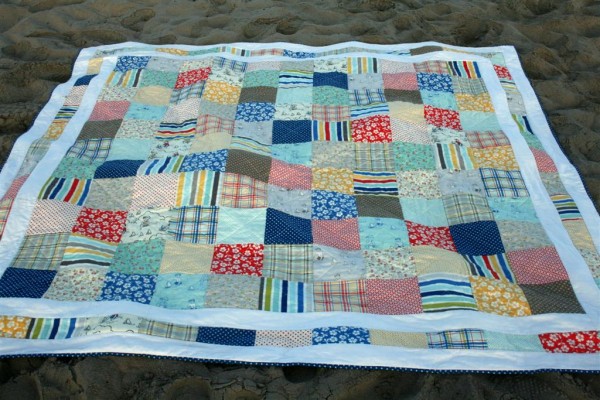 I am so happy with this quilt!  It's been a while since I pieced a simple patchwork quilt, making it simple and enjoyable.  The squares finish at 5.5 inches.  I enjoyed adding the white border with a line of half width rectangles lining up with the center.  And for the first time ever, I tried my hand at a mitered corner (in the prints; I stuck with squares/rectangles for the solid).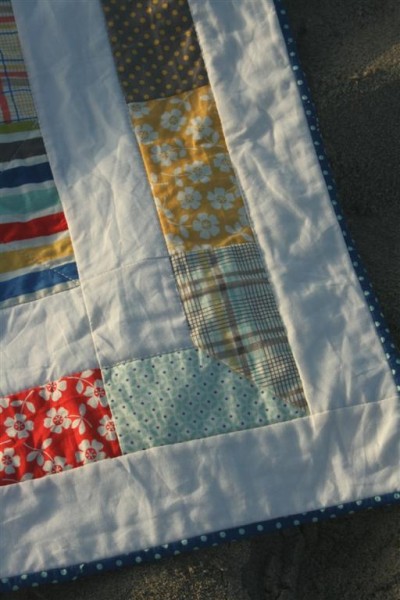 It always feels good to learn something new.  I also feel like this quilt is one of my best as far as quilting goes.  Yes, I did it simply with an x through each square, but the stitches are more even, the back more smooth, and when I quilted in the ditch around the borders I felt pleased with how well it looked.  This quilt is large, about 77″ by 77″ square, so having the quilting go well made me feel really good since I did it on my own machine.   The back of the quilt has a strip of my favorite bright stripe running through it.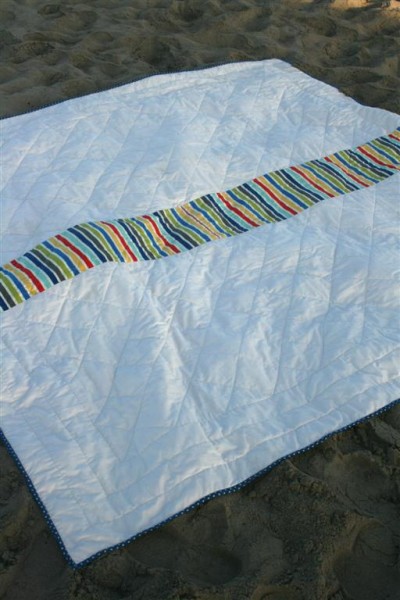 For the binding I used the navy blue print with aqua dots on it, another favorite from this collection.  I like the way it frames the quilt.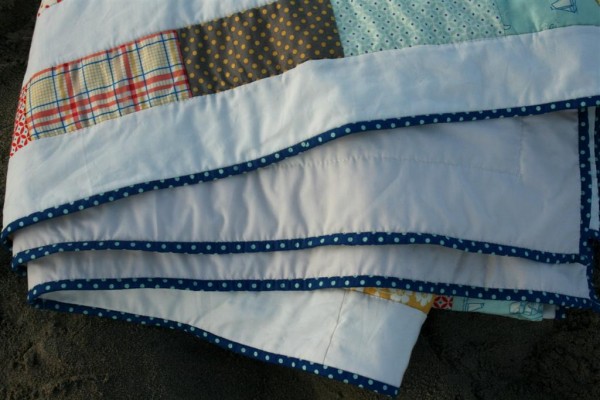 Most of all, I love the prints and the way they look all together.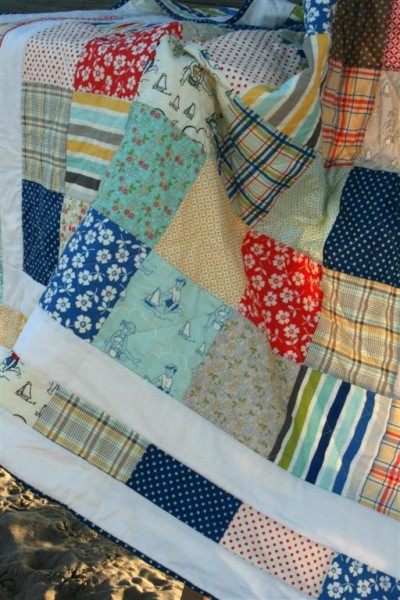 There are some really great prints in this collection that would work well in almost any quilt.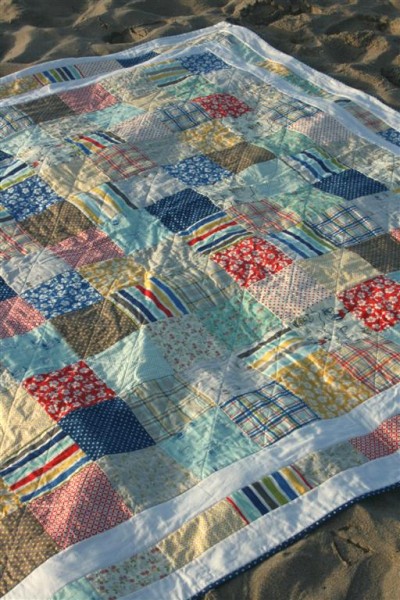 Both flower prints, the dots, the stripes and plaids… I could go on about all of them.  This is a happy collection, perfect for a day (or a week, or a month) at the beach.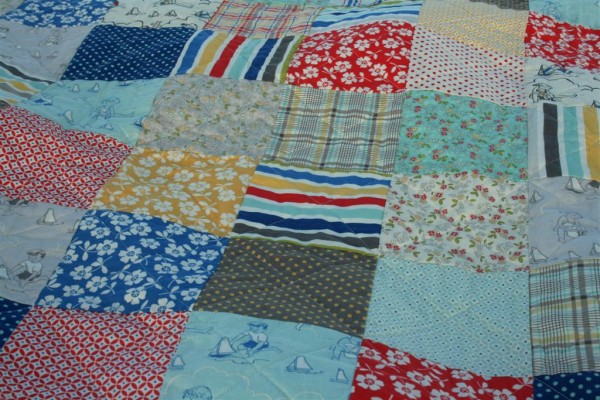 It was so hard to come home.  How I wish we were still there!