Flags Quilt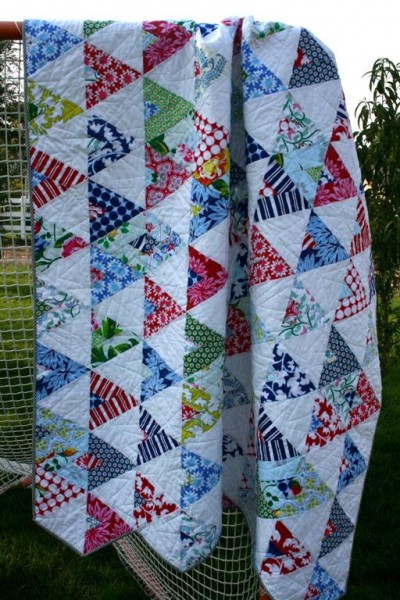 I finished this quilt at the end of July but completely forgot to take pictures of it.




I'm so happy with how it turned out.  I love the fabrics in it (England Swings, by Rebekah Merkle, with some Flower Sugar and a bit of Jennifer Paganelli) and I particularly like the way it has a crisp, patriotic feel without being entirely red, white and blue.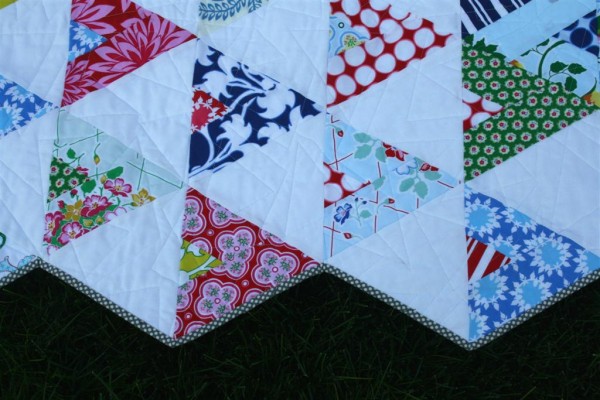 I also love the zig zag edge on the top and bottom of the quilt, which I bound with my favorite gray dot.  I used a vintage sheet for the back.  It reminded me of the ocean, and my Grandpa, and flags on ships in a harbor.  I love the light blue ticking and wish I had ten of this sheet!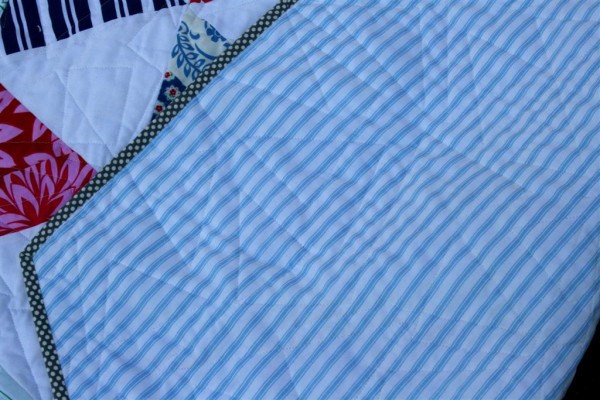 And so it's been my summer quilt of choice on cool evenings.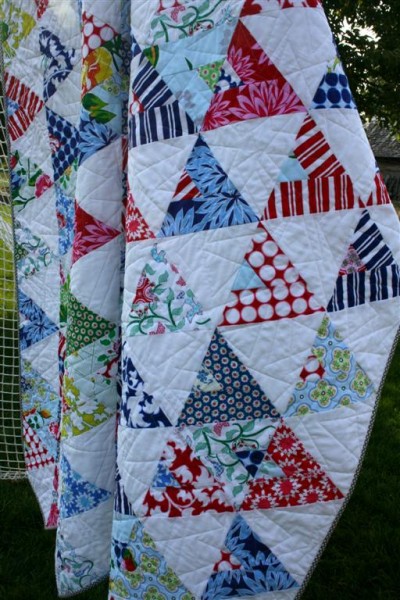 This is my 6th finished quilt in 2012.   Got to get going on others and finish them up!