Vintage Holiday progress
I'm a little behind schedule, but quilting has begun on the Vintage Holiday quilt.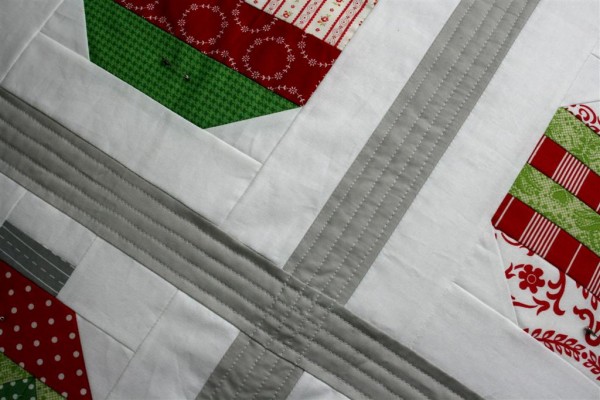 I wish I had some free motion quilting skills, but since I've spent about ten minutes this year practicing, they're still non-existent.  The straight line quilting is going well, however, and I'm not unhappy with how it looks.  There is a long way to go yet, and binding to do as well.  I'm hoping for an on-time finish.
After several hours watching General Conference this weekend, I made progress on the hand quilting I started on my turquoise star quilt.  It's now ready for binding and I love this cheery roll that's waiting for me: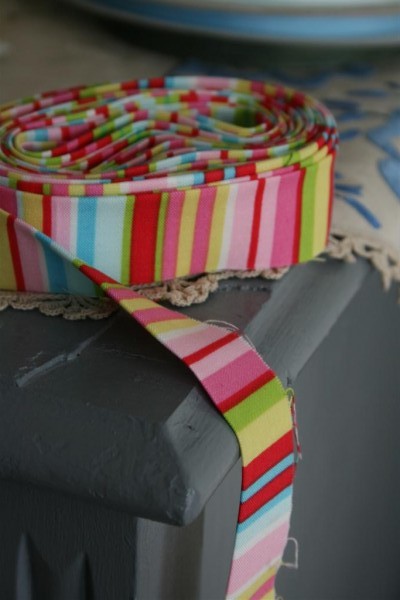 The children have a short week of school this week, and I have several large projects calling my name, like working in the yard and cleaning the basement for a self-imposed deadline.   I always think I'll be extra productive when I don't have to be in the car, but forget how time-consuming it is to keep everyone happy and moving at home.  If I can squeeze in a couple of early mornings while they sleep I might just make a bit of progress.
Today my lovely daughter is ten years old.  I'm off to prepare for a busy night… (meet with a teacher, go to a soccer game, deliver goodies to someone, make a cake, wrap presents, celebrate a birthday, and so forth!)  The sewing will just have to wait!
Fingers crossed,
Jennifer