Vintage Holiday Quilt Finished!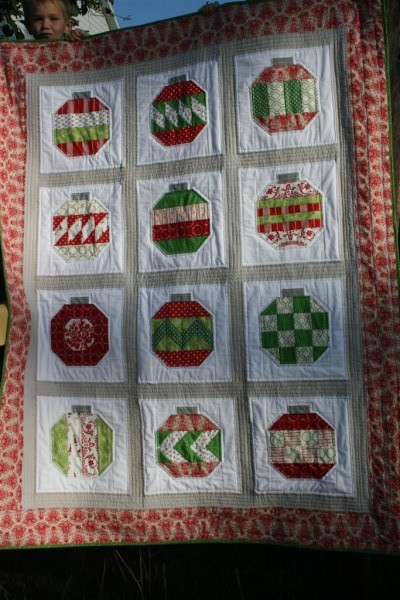 I did it.  An on time finish.  And I love the way this quilt turned out.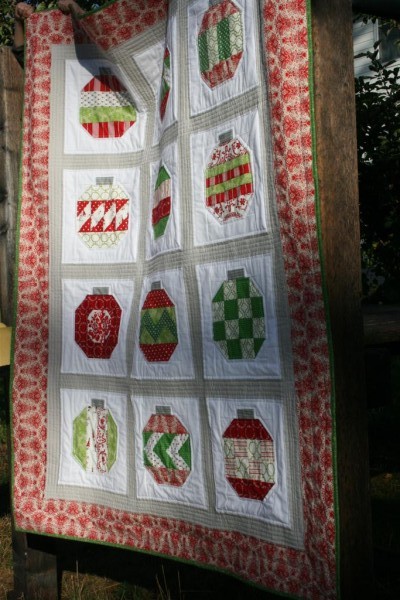 Made entirely from scraps/stash, it came together well.  I really enjoyed working with this pattern.  Unlike some Christmas quilts, you really don't need "Christmas" fabric to end up with a traditionally themed Christmas quilt.  I like that.  I like the simplicity and the clean look of the quilt as well.  I'm very happy to have purchased this pattern.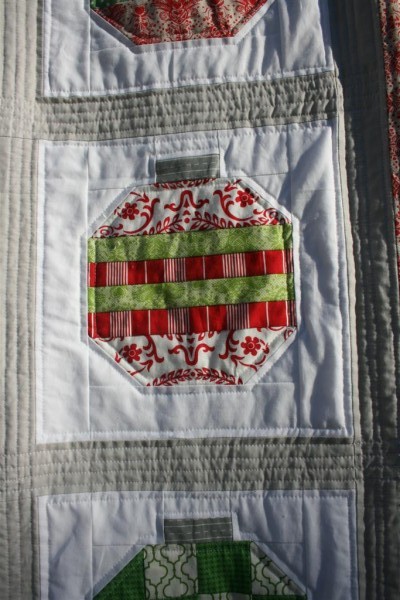 I quilted with straight lines, keeping it minimal around the ornaments but adding additional lines in the sashing.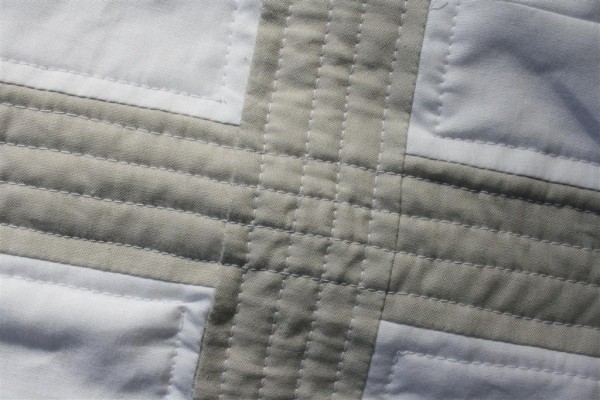 My favorite spot is where the quilt lines intersect to make nine tiny squares.  So cute!




The backing also came from my stash.  I started with a pretty red and white houndstooth flannel and added two other prints.  I always like seeing the quilting lines on the backs of quilts.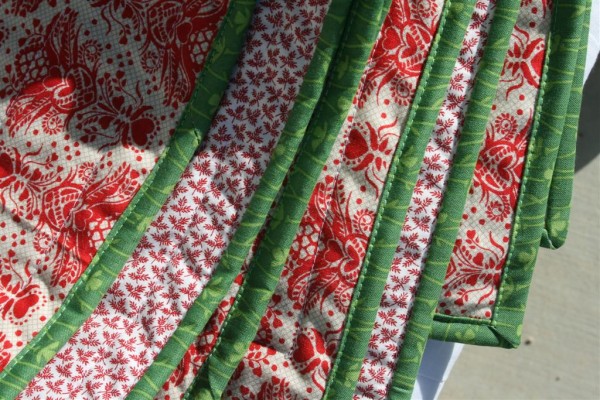 The binding is a nice bright green, a great contrast to all the red and it also accents the rich greens in the quilt top.   I tried a new method of finishing the binding on  my machine and it turned out great.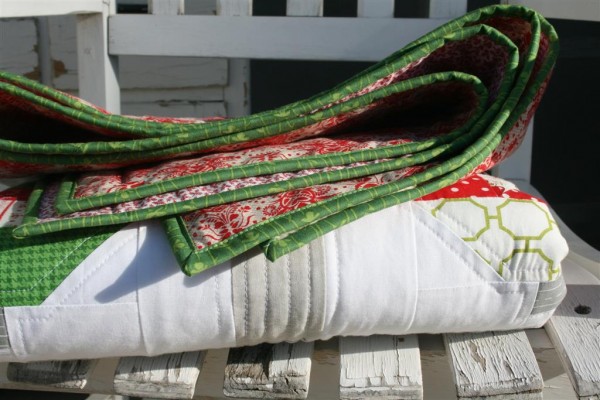 It feels so good to have some Christmas sewing completed this early!  I'm grateful to

Heidi at Fabric Mutt

for hosting this quilt along or I'm sure I never would have started, let alone finished, this project.  I do have another quilt in entirely different colors dancing in my head, so I will certainly be re-visting the pattern.  If you want to see the quilts that everyone else made, including

Heidi's lovely quilt

made using her Denyse Schmidt stash, then

head over here!

Thanks for visiting!
Jennifer